I LOVE Morning Exploring (Marshia McGuire, TPT) tubs. They are simply amazing. Each month I organize nine different fine motor building activities that have either a math or language arts focus. Last year, I created two kits for each of the nine activities so that students had their own materials to use independently. (I promise, Business Office, there was a reason I ordered 180 plastic pencil boxes!) This prep last year made setting up the monthly activities this year a breeze! Take a look: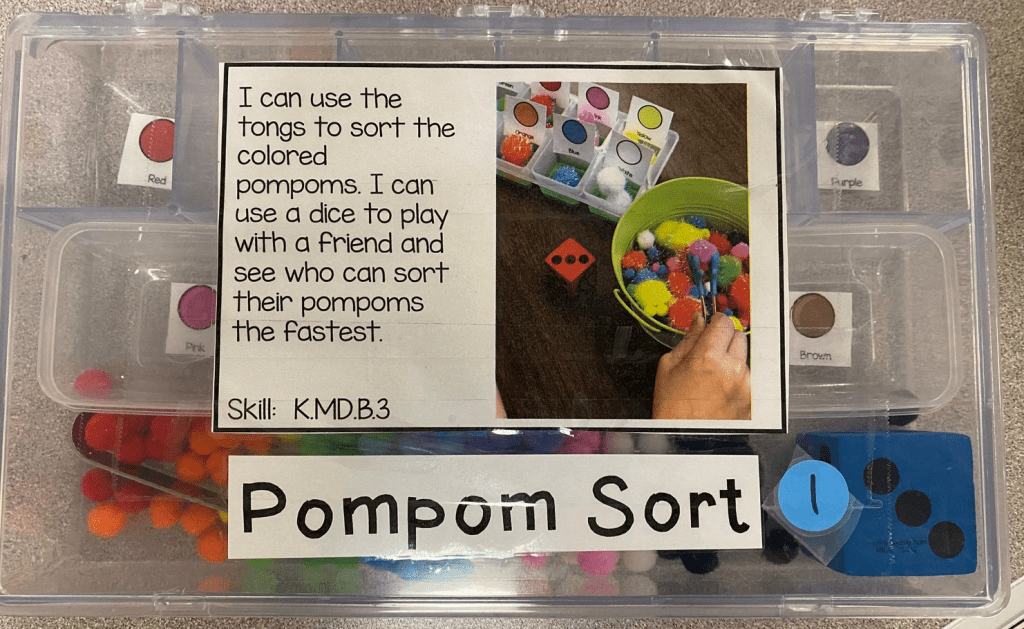 A bonus activity is to use the letter beads the creature eats to spell a word or put in alphabetical order.
When the morning bell rings, students wash their hands and then head straight to their desk where their Morning Exploring activity awaits. (We previously have discussed each of the activities, and students are encouraged to use the "I can" cards included in their box to remind them of the activity. Also, the majority of the activities each month have the same goal, they just use different manipulatives and get increasingly more challenging as the year progresses.) This daily routine gives me a chance to connect with students, submit attendance, check in with parents, and work with students as part of our Read Every Day! program. (Read about that by clicking below.)
Morning Exploring encourages students to work independently. It also solidifies math and language arts skills while strengthening fine motor. And the students LOVE the activities! A win all around!