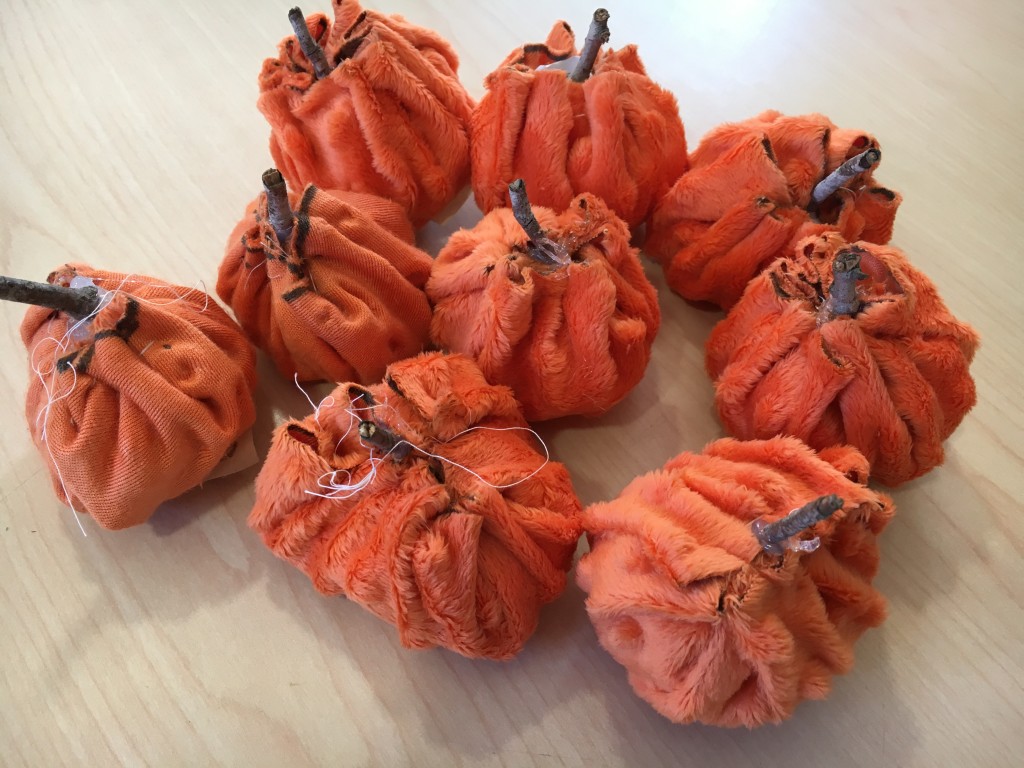 We had busy fingers at Friday Fun this past week. First, it was time to break out the sewing needles and sew a fall squash. Sewing is a fun and active way for students to build their fine motor skills.
These pumpkins are the first of several sewing projects the students will complete this year.
In the kitchen, students made spider sandwiches…yummy! This was the perfect opportunity for students to learn about the number of legs and eyes a spider has. They constructed their spider sandwiches using apple slices, almond butter, fruit leather, and mini chocolate chips. I love how these turned out! Better yet, the students ate almost every bite!
Here is the recipe in case you would like to try it at home. The only difference is that we added eight mini chocolate chips (eyes) as most spiders have up to eight eyes!