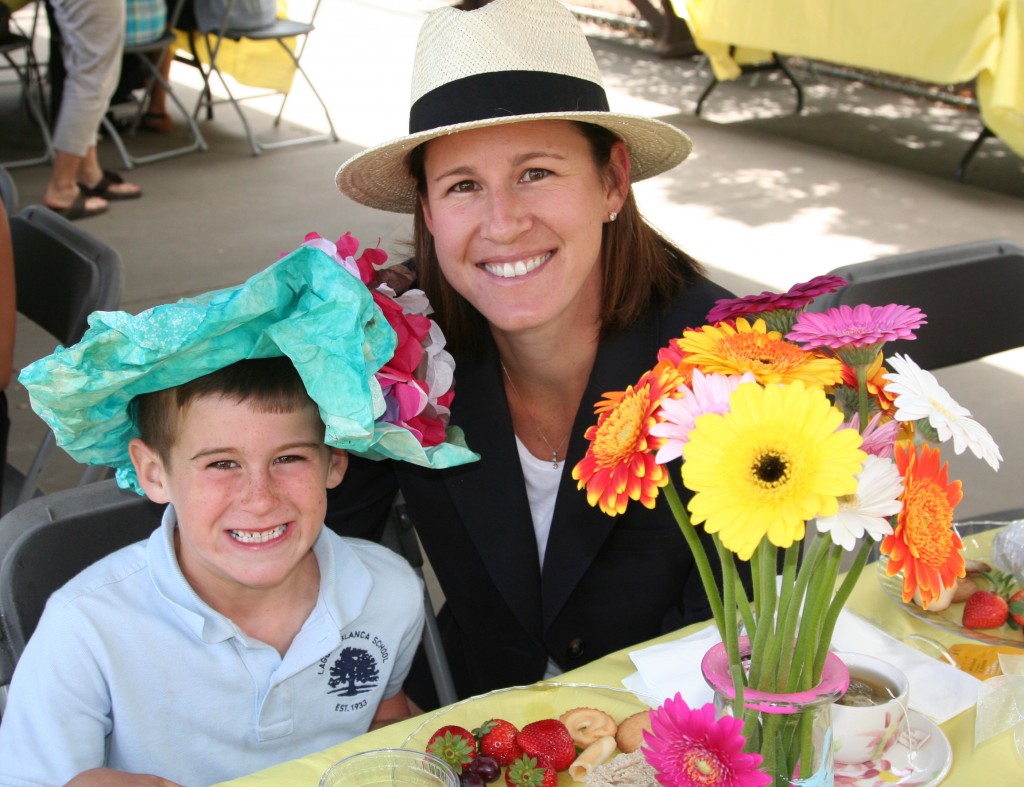 Kindergarten moms were treated to a special afternoon tea party that celebrated them! We have been planning for this party over the course of the past few weeks. From learning a sweet song, to making hats and flowers, to writing a special book about their moms, students were fully involved in the process honoring their moms.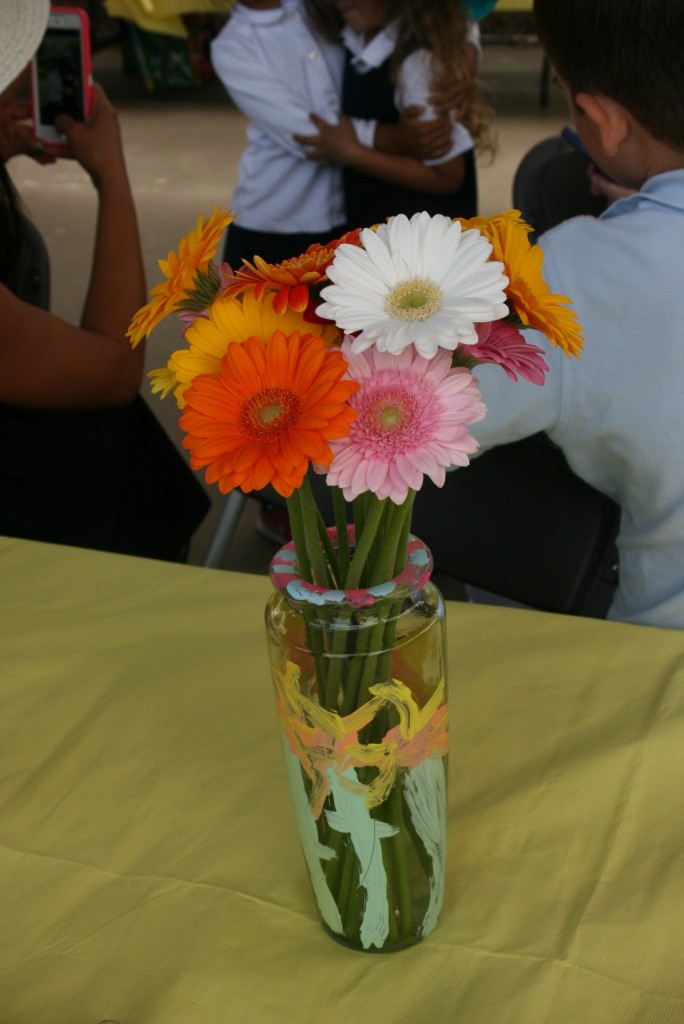 The tables were decorated with bright yellow tablecloths and hand painted vases that were filled with gerbera daisy bouquets that the students had made on our field trip. At each mothers seat was a hand painted tea cup that the students made in art class.
Moms were encouraged to wear fancy hats, as were the students, who escorted their mom to the Pavilion for the festivities.
We welcomed our moms with a song:
Then it was time to hit the food table! (I'm guessing this was the students' favorite part!)
After sandwiches, cookies, and tea, students read the special books they created to their moms.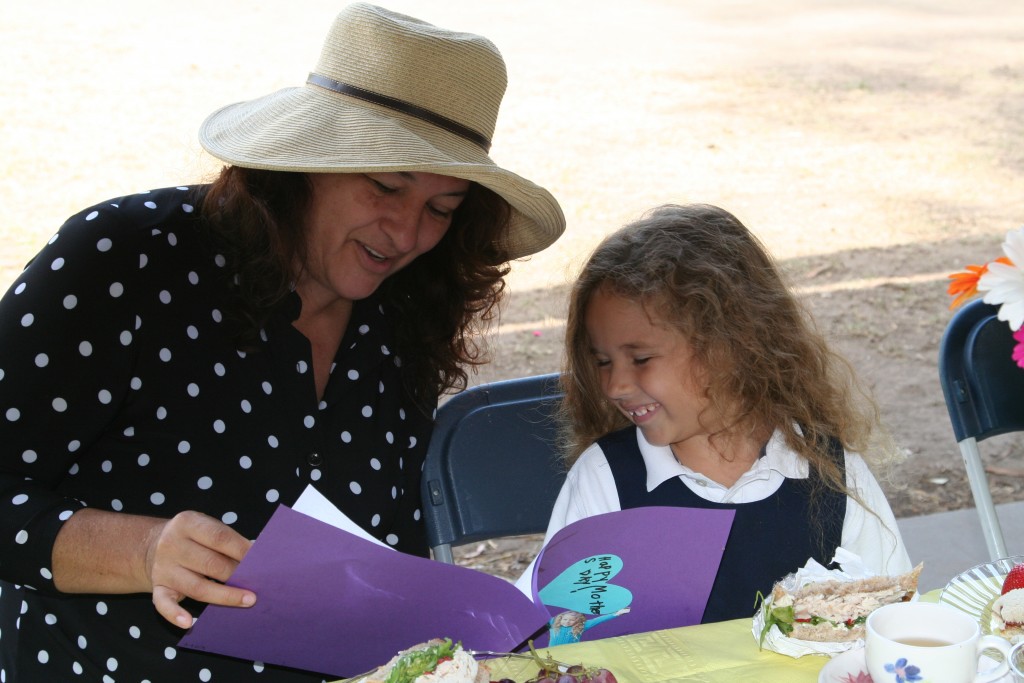 There were smiles all around!
Thank you moms for all you do! You are raising amazing children.