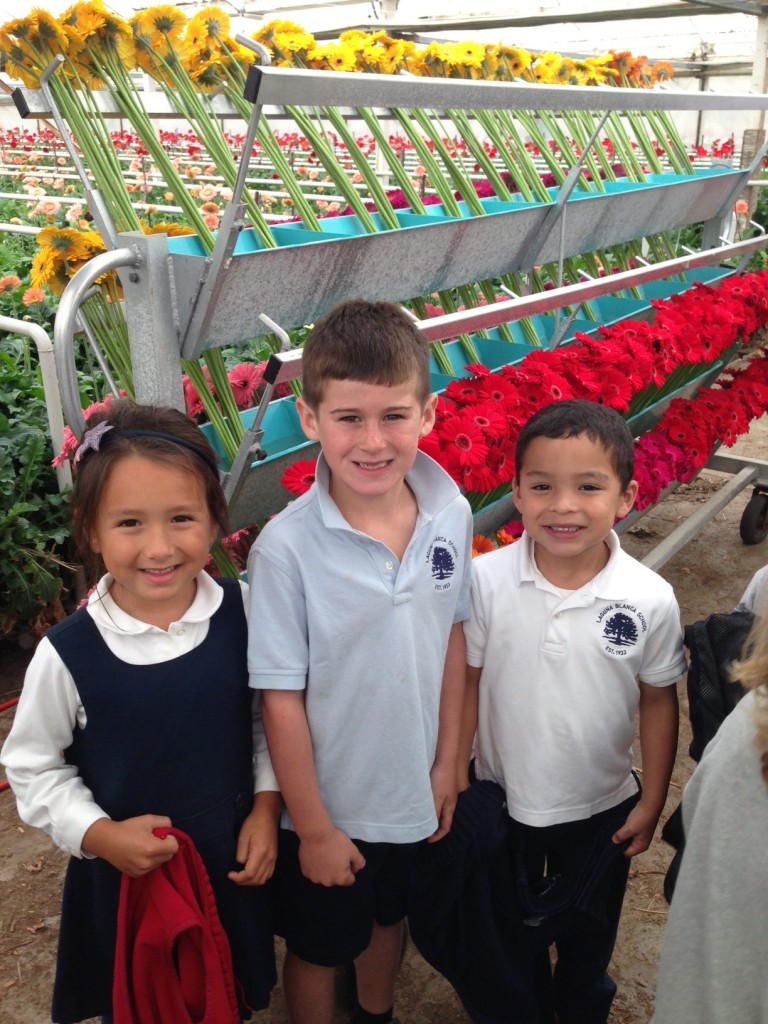 Tuesday morning, we went on a field trip to Creekside Floral, where students saw how a flower nursery operates. Upon arrival, we were met by my dad and sister, who run the nursery. They brought us back to the prop house where the baby plants are cared for. Here is a brief video of my dad explaining the process:
Next, we walked past the giant boiler that is used to heat the water that flows through the pipes to warm the greenhouses. Dad stopped along the way to pick up the coconut shell "cookies" in which they plant the plants. As we entered the greenhouse, there were cheers of "ooohhh" and "ahhhh" as the students saw the thousands of gerbera daisies in dozens of colors.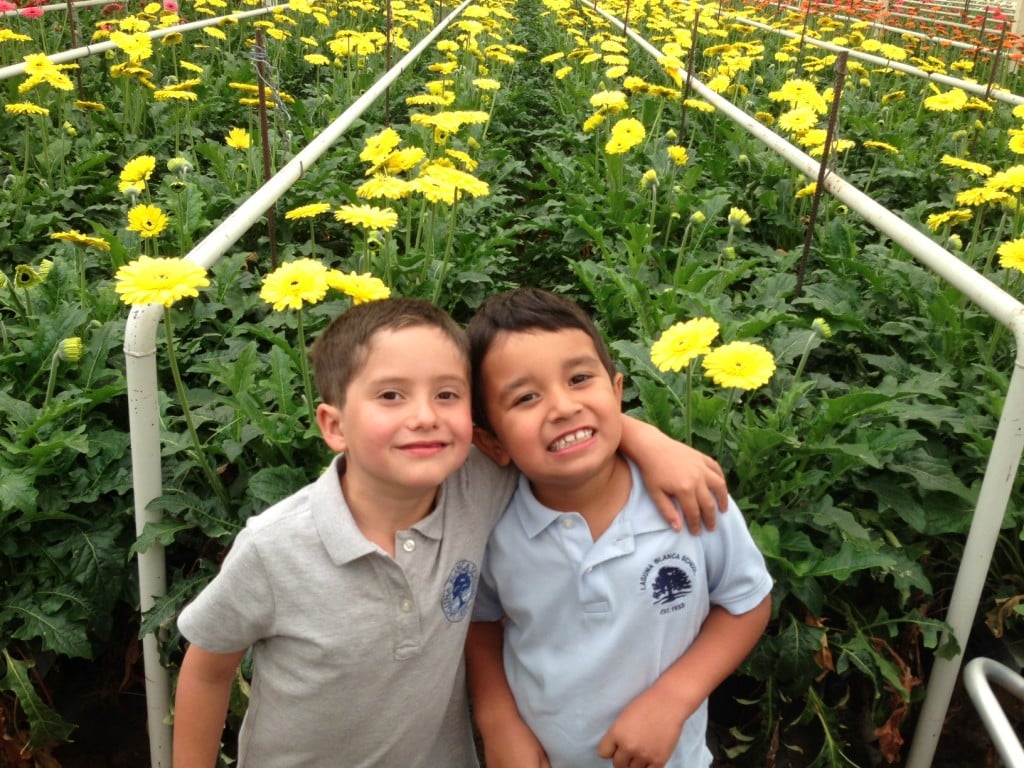 Once in the greenhouse, students got a close up view of the planting process.
Here are the baby plants ready to be planted into the coconut shell "cookies."
 Students had a chance to touch the coconut shell "cookies."
After we left the greenhouse, we went directly to the cooler, where the cut flowers are stored until they are shipped. Burrr, was it cold!
Next, students made surprise bouquets for their moms for our Mother's Day Tea party. We made it an impromptu math lesson, as students first picked ten flowers. I told them they could have a total of fifteen flowers, so students had to figure out how many more flowers they needed to make fifteen.
The field trip wrapped up with a visit to the mini cows that my dad raises. Students fed the cows flowers and hay!
A fun time was had by all!