School is out! I was just uploading some pictures from my phone and discovered a few dozen from the end of May and beginning of June that I just wanted to share! Our last Friday Fun included two fairy tale-themed activities. In the kitchen, students made porridge (aka oatmeal) and listened to Goldilocks and the Three Bears.  Out at the lunch tables, students added the finishing touches to their castles.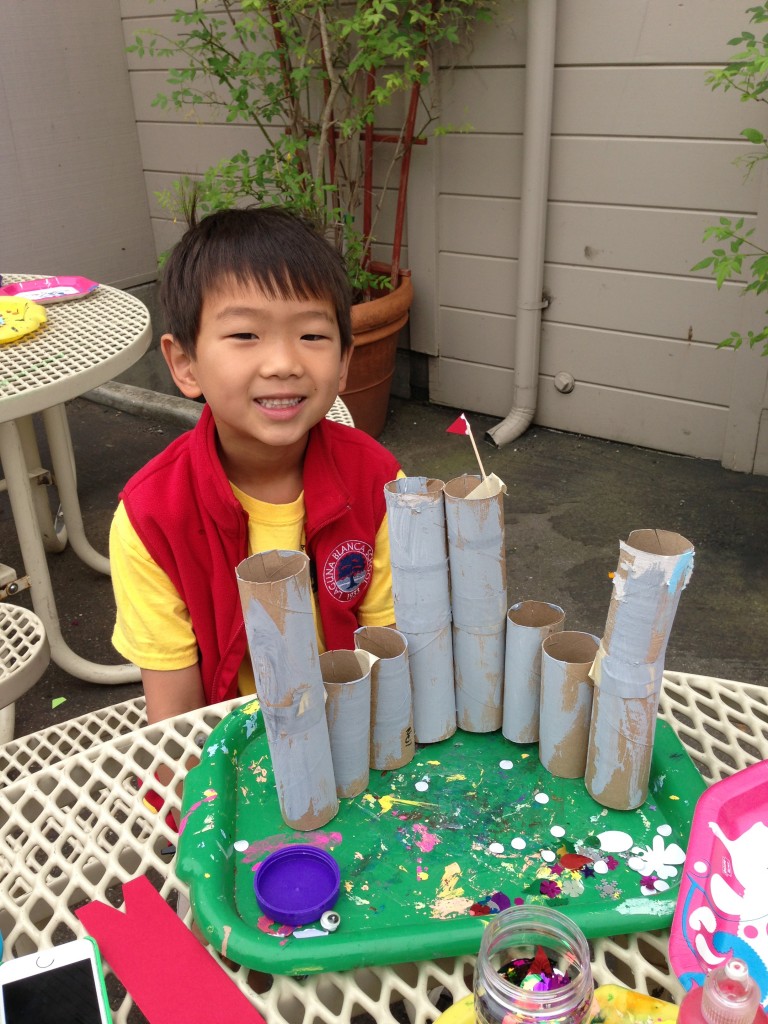 The students also wrote terrific fairy tales and made finger puppets that matched their characters. In the business of the last week of school, I sent it all home without making any copies!
The final week of school, we had our Father's Day event, Dads and Dogs. Students made a banner and a pencil holder as decorations for their dads.
We ate hot dogs and chili beans and read a special book to the dads that each student created.
After lunch we played a very competitive game of baseball…kids versus dads!
There was a lot of action!
Our culminating activity was a fairy house building party. Students brought in small items from nature to use to construct a house that will attract fairies this summer! I use this annual event to hopefully inspire the students to keep a daily journal of the magic that is occurring in their fairy houses. I am always amazed at how these houses turn out.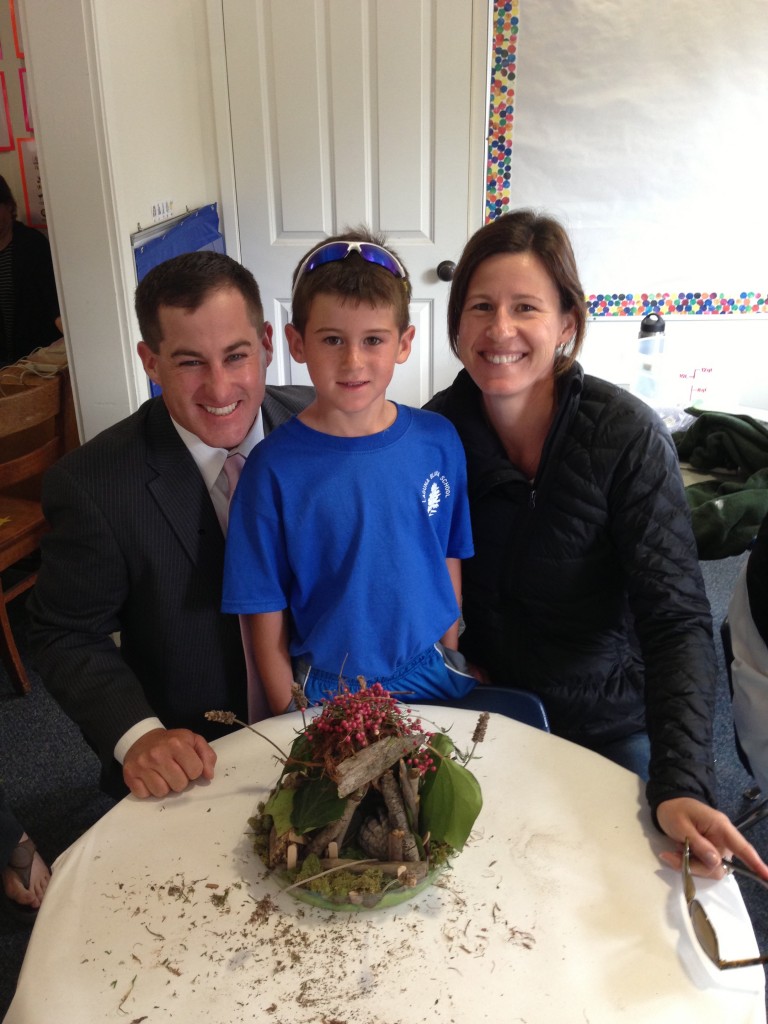 Each fairy house is unique and beautiful. They always tell so much about the students!
We had an amazing year in kindergarten! A huge thank you to the parents for their support with everything and their love of Friday Fun! Have a wonderful summer filled with lots of reading, writing, and magical family time!