We have had so much fun learning going on with our ocean unit! A few weeks ago during Friday Fun, students made sea stars. I have created a "tide pool" in the back of our classroom where the sea stars now reside.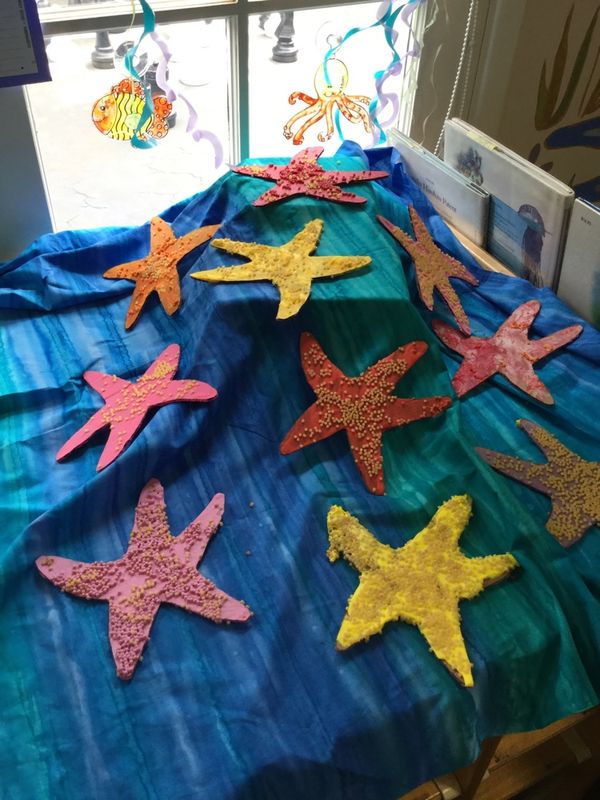 For this activity, students made their own puffy paint by mixing glue, shaving cream, and acrylic paint. They then sprinkled little pasta balls on top to give the sea stars more texture.
Students also went exploring under the sea in a submarine.
Here is what they saw: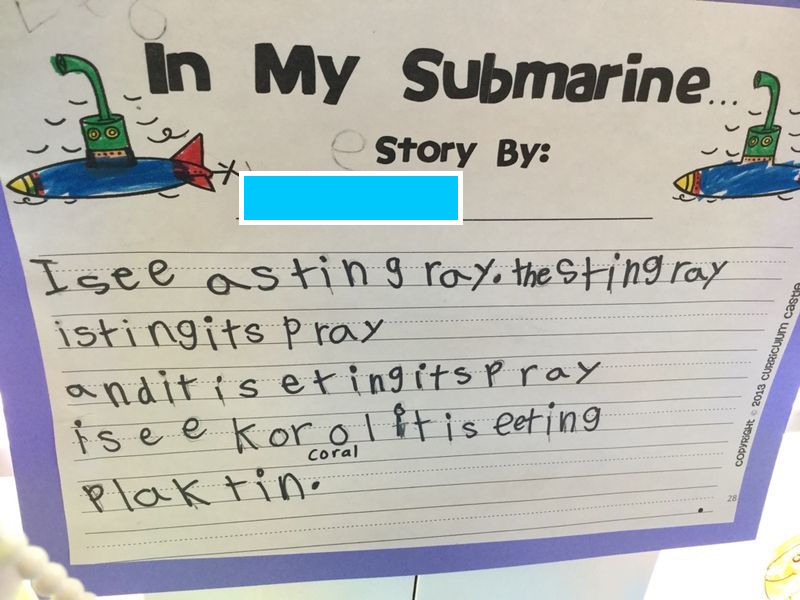 In art class, students made and glazed ceramic fish dishes.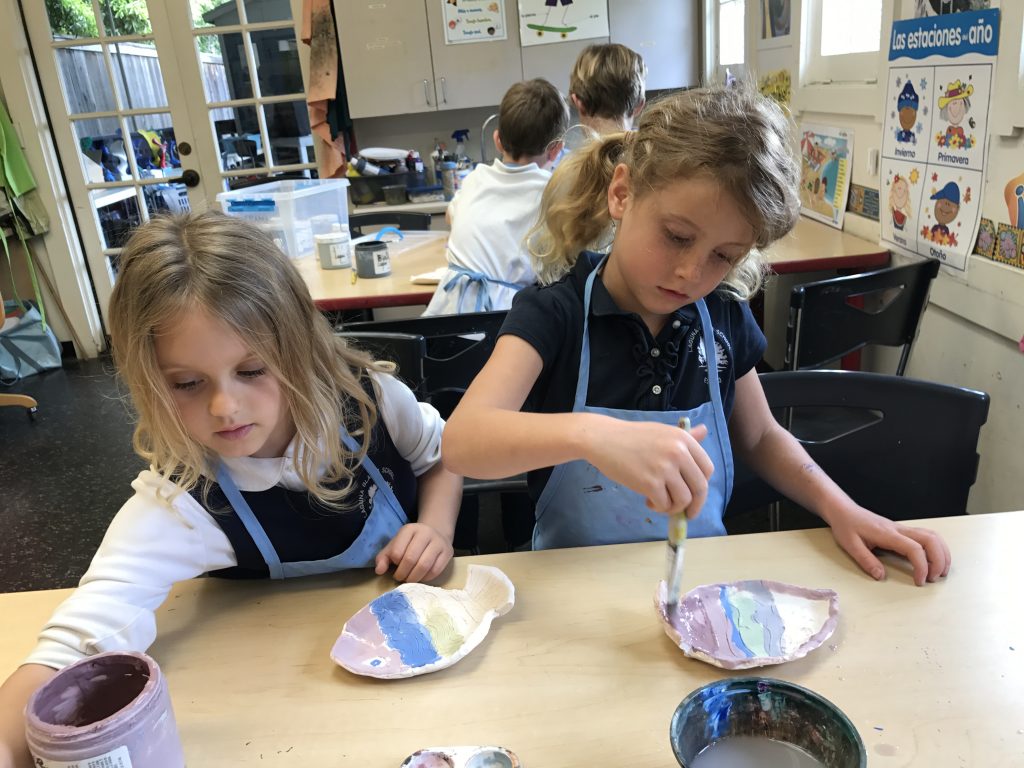 I am excited to see the final result once they are glazed and fired! So much fishy fun in kindergarten these days!