We went diving into our new ocean unit! I wanted to make the first day of this unit BIG, so I went with a glow-in-the-dark theme…like the bioluminescent animals in the midnight zone! I painted coral reef backgrounds. The students had made glow-in-the-dark jellies in art class last week that I had planned to use as part of the display.
I recorded students' reactions as they entered the classroom when they arrived at school.  They were so surprised that almost every student was silent! After their outside playtime, I recorded again as they all entered the classroom together.  THIS was the reaction I was originally expecting!
I planned different activities….each activity had a glow-in-the-dark component. I displayed the rotation of activities on the SmartBoard. Students knew which group they were a part of according to the sea animal on their headband.
Here is a closer look at the activities: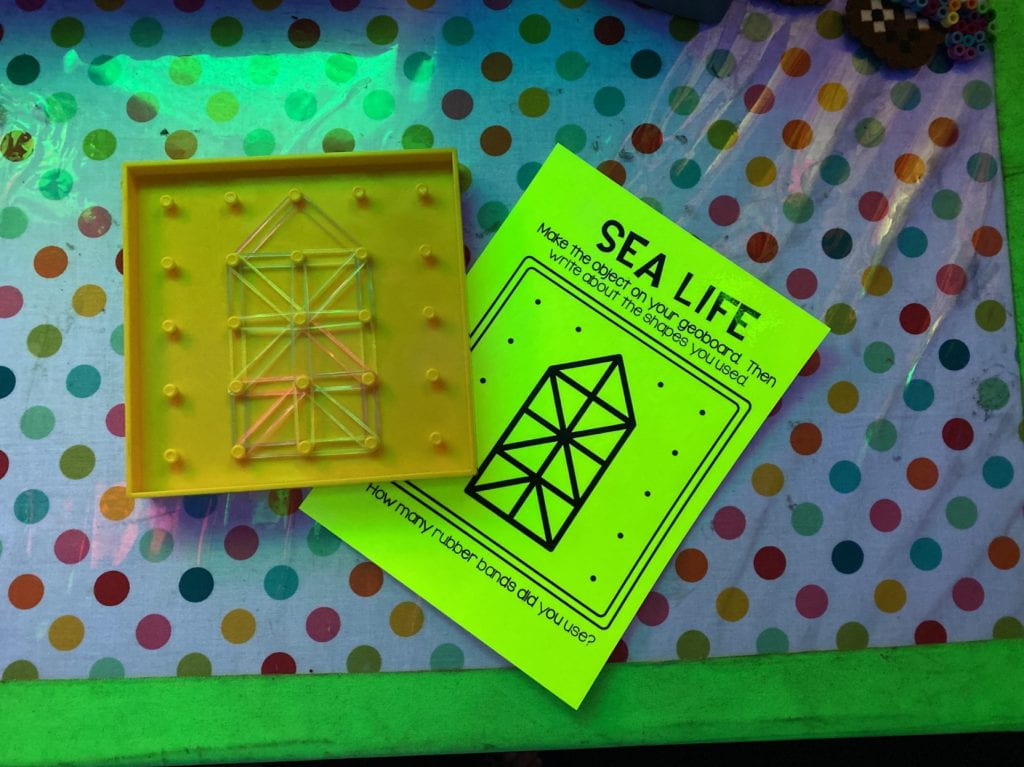 We had so much fun learning in the midnight zone. I was impressed with how well the kindergarteners focused in the glowing classroom. What a special day!