The kindergartners had the amazing opportunity to participate in Tide Pool School earlier this week. (Tide Pool School is usually reserved for students in third grade and up.) They brought their new learning about oceans to Tide Pool School and put their knowledge to the test. Oh, the sea life we saw!!
anemones…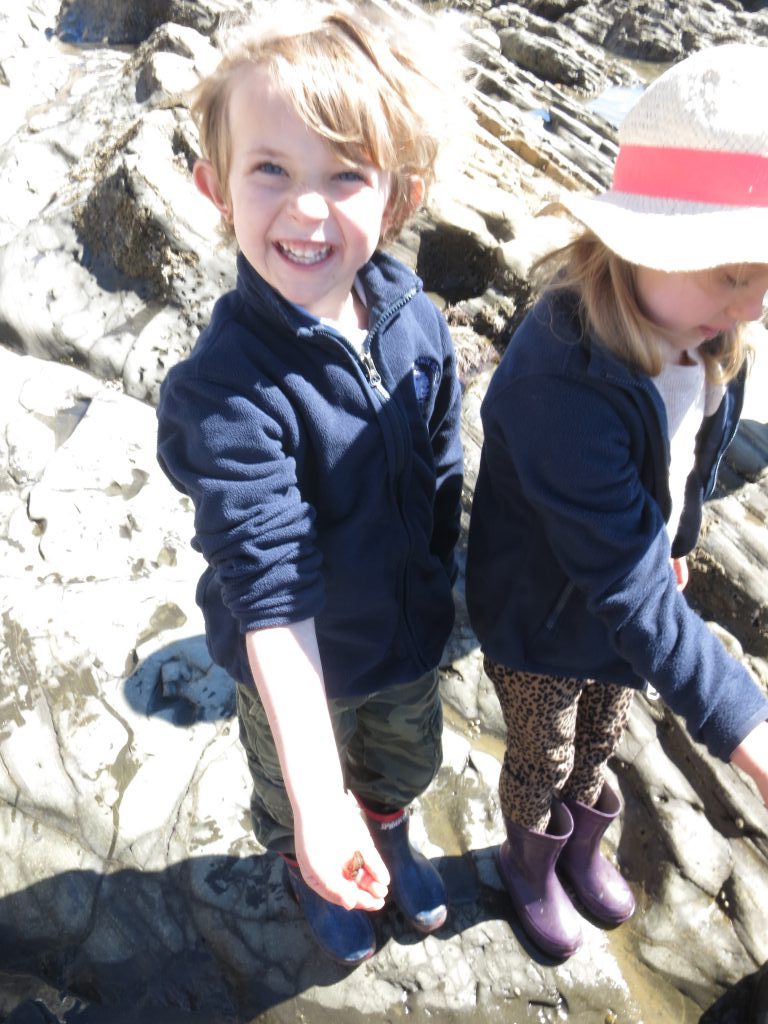 hermit crabs…
a GIANT sea hare!!!!
Do I really want to hold this thing????….Yay! He did!
I was impressed with how many students touched this sticky, slimy, creature!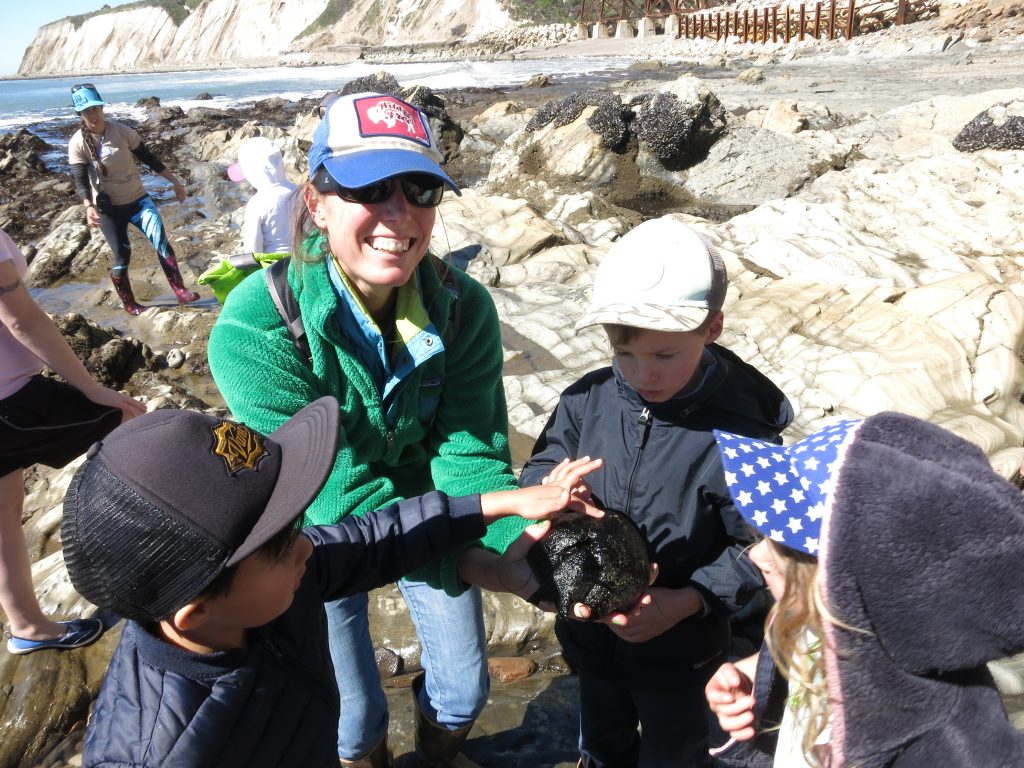 shells…
crabs…look at the eggs on the crab above..gigantic!
more crabs!! (This one is a male. Ask your child to tell you how we know this is a male crab….)
mussels…
and sea stars…finally! We saw four sea stars! This is the first trip in three years where we saw sea stars, as they have been fighting a deadly virus since late 2013, early 2014 and have died off in mass numbers. I was so excited to see these beautiful creatures back in the inter tidal.
Do you see the tube feet attached to the rock on the underside of the sea star? Ask your child to tell you how a sea star eats its food….eeewwwww!
Students got to use nets and test tubes to collect the sea life.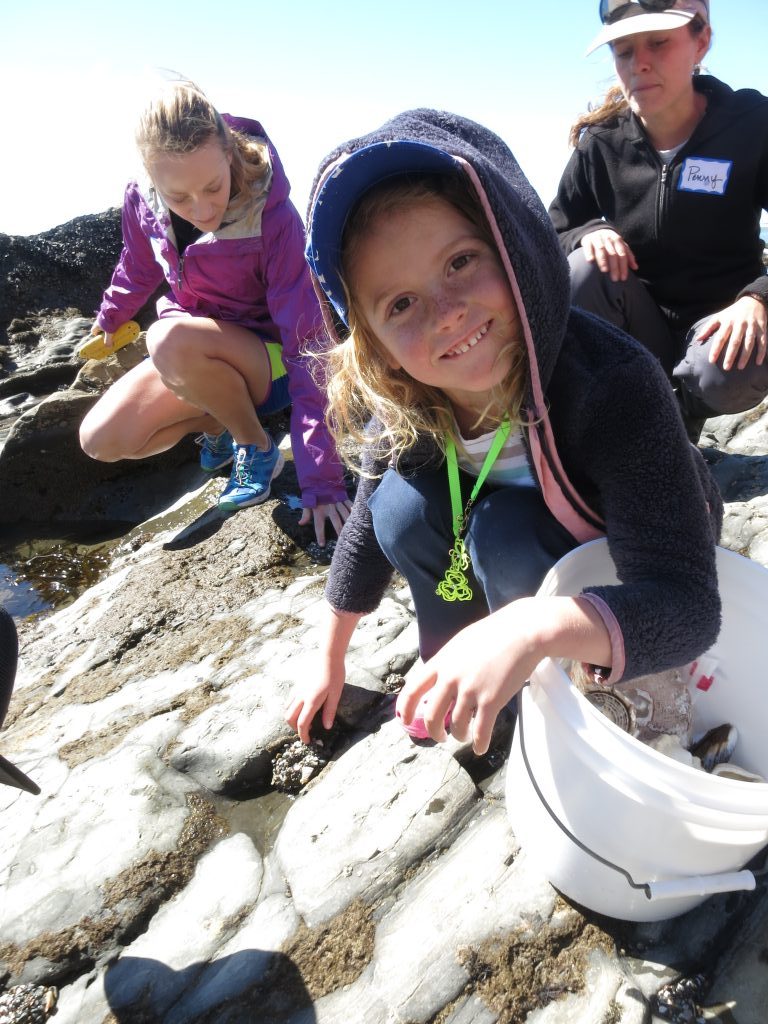 We collected the sea life in buckets. Students participated in a sharing session after exploring the tide pools. All items collected were carefully returned to their habitats following the sharing session.
We ended the trip with a picnic and a serene bus ride back to school. (really! Half the students took a nap!) What a beautiful day and a memorable experience! Thank you Ms. Svedlund for organizing this excursion.