The Lower School experienced a wonderful afternoon on Wednesday. The first ever Olympic Health Fair was planned and organized by the second and sixth graders. Students in those grades invited people from the community who are involved in promoting good health to participate in the Health Fair. The visitors ranged from pharmacists, to a pediatric dentist, to a chiropractor. Each presenter had a special activity in which the Lower School students participated. I am impressed with how engaging the activities were and with the leadership role the second and sixth graders took in leading the activities. Take a look at some of the topics that were covered.
Students made a vertebra with chiropractor, Dr. Farrah Mousseli.
In the art room, students made fruit faces.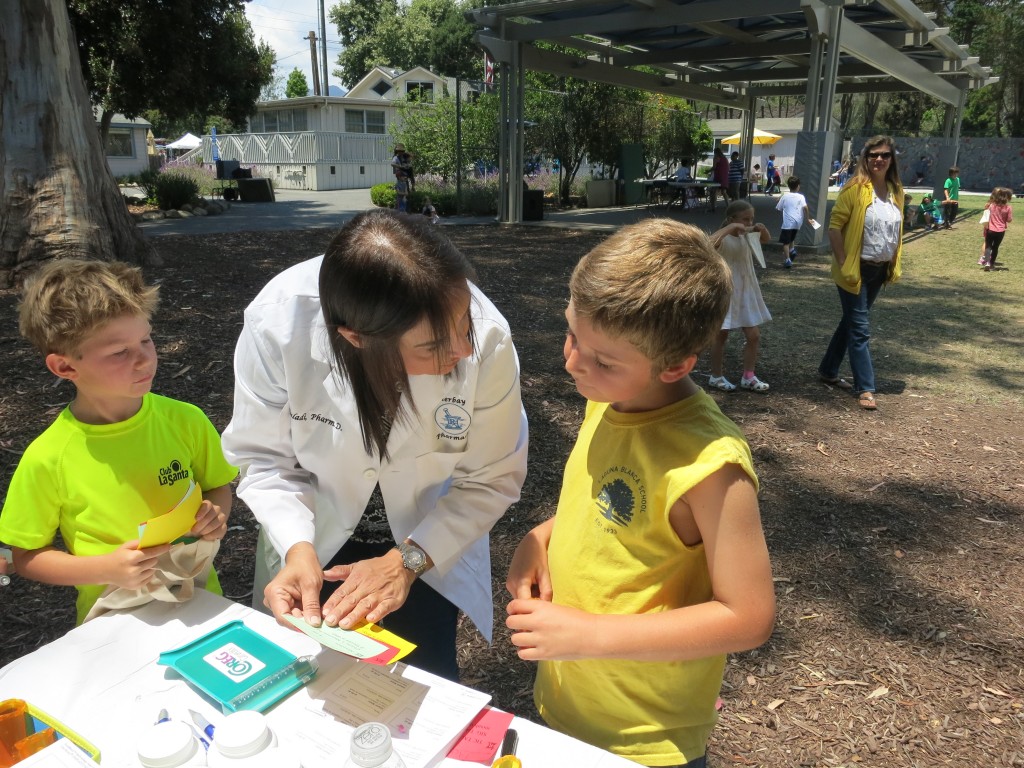 With pharmacist, Dr. Nissy Mahmoud, students read and filled "prescriptions" paying special attention to expiration dates and instructions.
Students, and Mrs. Brace, participated in the flossing challenge with pediatric dentist, Dr. Annie Pham-Cheng.
Students played tug-o-war with swim coach, and Beijing Olympian, Mark Warkentin. The whole kindergarten class participated!
Of course, students enjoyed healthy snacks as well.
Congratulations second and sixth graders on a job well done!