We had a group of lovely Laguna Blanca Middle School girls visit the kindergarten classroom on Friday for two hours! Knowing that the girls wanted to spend time with the children, I created three activities that would keep them busy and fully engaged with the kindergartners.
As we are in the midst of our Fairy Tale Unit, the activities all related to fairy tales. Students have been working on writing their own fairy tales that include characters, a setting, and of course, a problem. The first activity consisted of the students making antique paper that we will later use to create a book.
Students then drew pictures of their characters that will be made into puppets.
The next activity was for students to construct their setting, which is a castle. Time to get creative with toilet paper rolls!
These past few days, students have been writing their fairy tale on the antique paper. The final step will be for me to bind the books together. Here is a sneak peek at what a page looks like: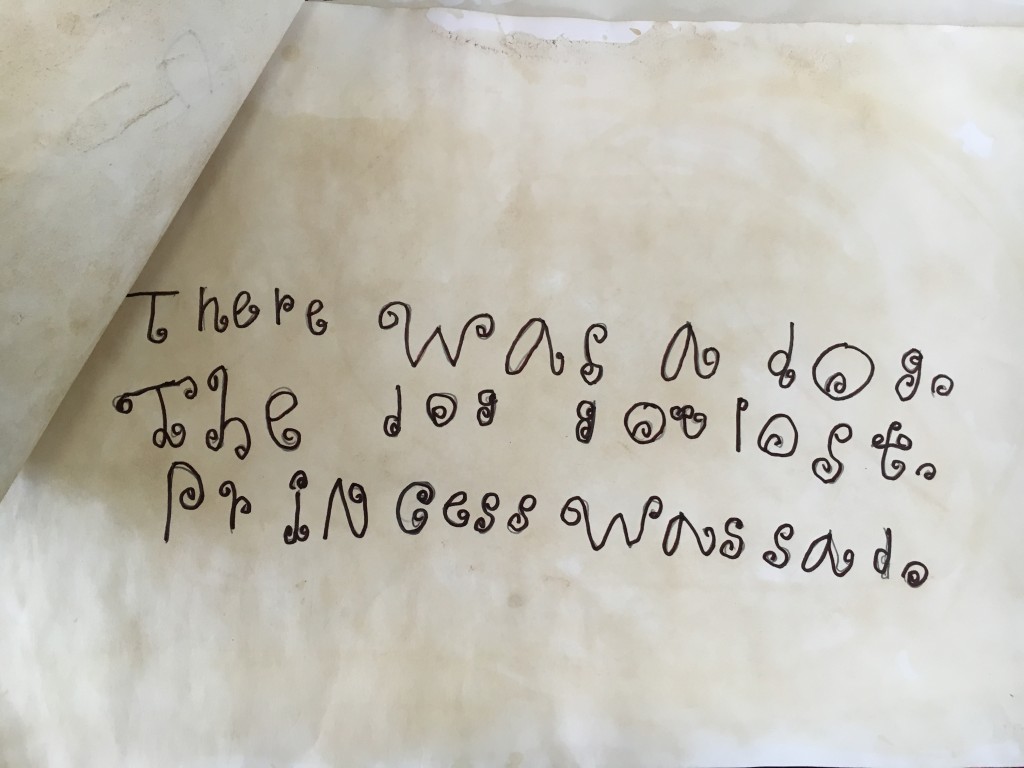 The puppets are complete and ready to be used to tell each fairy tale.
Students will add the finishing touches to their castles during Friday Fun this week.
A big thank you to Dr. Piller's advisory group. You ladies did a great job helping the kindergartners. We appreciate all your work.