Today students enjoyed a hands on activity that demonstrates how pollination works. First students wore a bee puppet on their fingers.
They "flew" their bees over to a white flower that had pollen in the middle. (I used Cheetos to represent pollen.)
Next, students ate some Cheetos, keeping their fingers (which represents the bee's legs) good and Cheeto-y!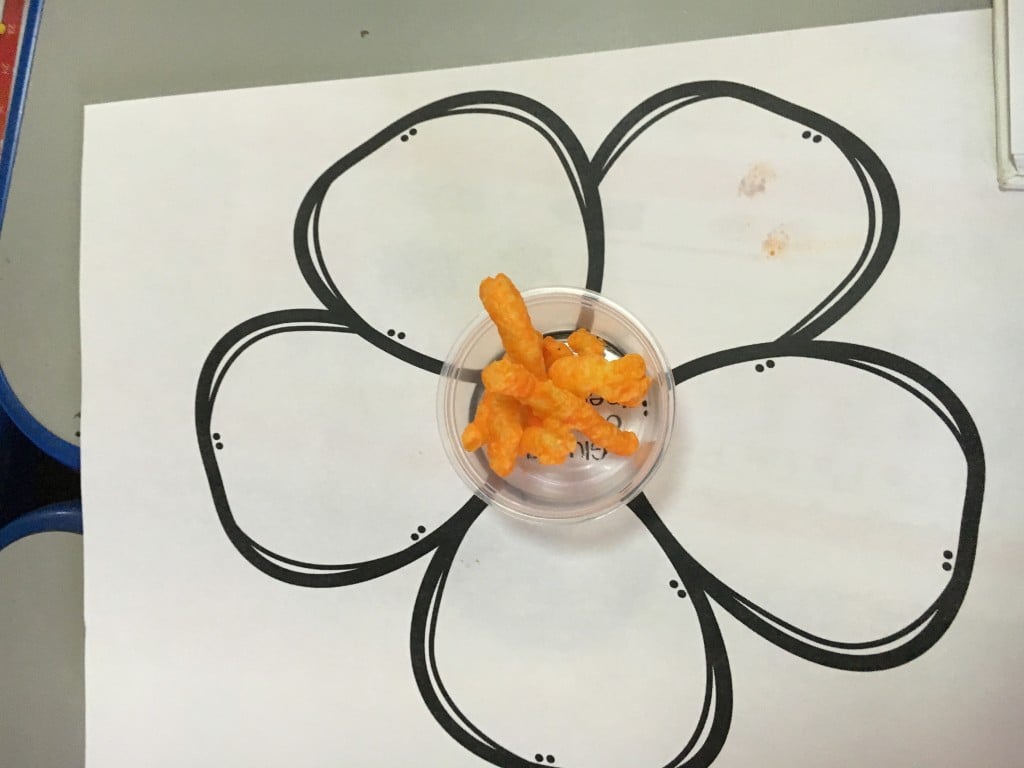 Then their bee puppet flew over to a different white flower.
When the bee lands on the flower, the Cheeto dust (pollen) transfers to the flower. This equals pollination!
Students recorded their information in their Plant Notebooks.