With the new plant unit come new Friday Fun activities! I found the best recipe for today…Rainbow Smoothies! I promised the students I would post it here because several want to make it at home.
Here students blend the yellow layer.
The blue and purple layers are delish!
Below are the ingredients separated into the specific color layers.
How healthy is this?!
Enjoy the recipe! Be sure to use a larger cup than I provided. 🙂
In addition to the Rainbow Smoothies, students made butterflies and flower picture frames. During the butterfly center, students brushed up on the concept of symmetry.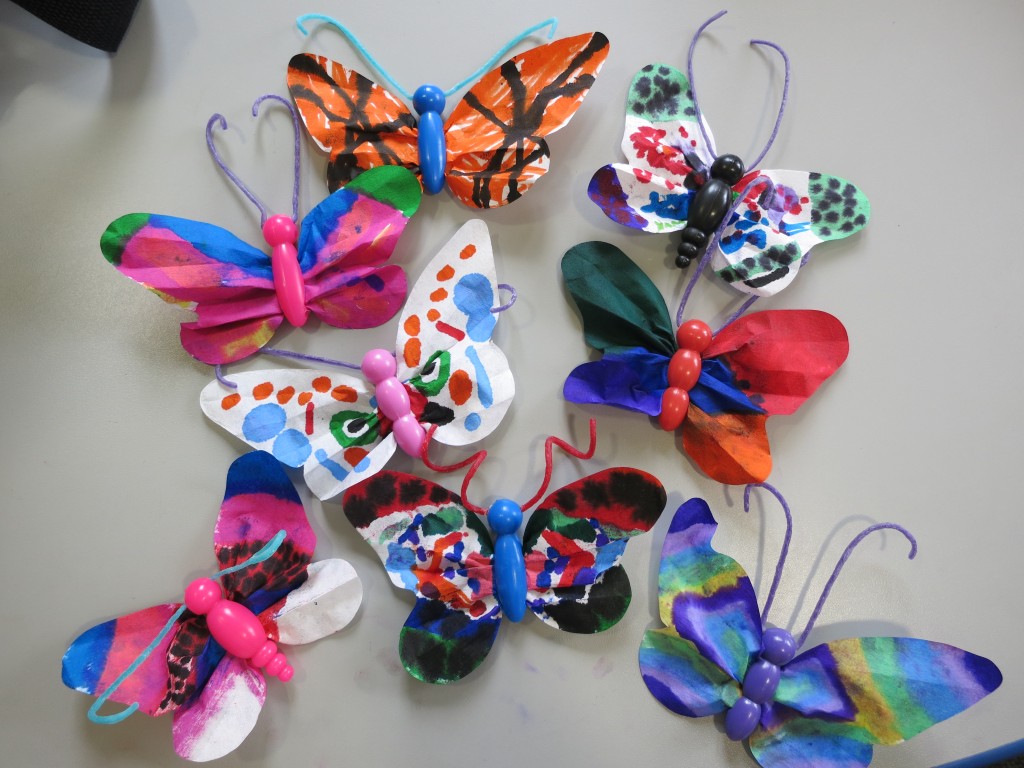 Spring has sprung!