We had the perfect fall day for Pumpkin Day! Before school, I set up a little pumpkin patch in the backyard on campus.
When the bell rang, the kindergarten students came into our classroom for a quick lesson on the lifecycle of a pumpkin. All the written activities for the day are included in this fun pumpkin-shaped book.
Then it was out to the patch we went! Each student selected a pumpkin of their choice.
Once we were back inside, we used our five senses to describe our pumpkins.
Next, we broke into groups where the students participated in five pumpkin-themed activities. Here is how I organized our centers: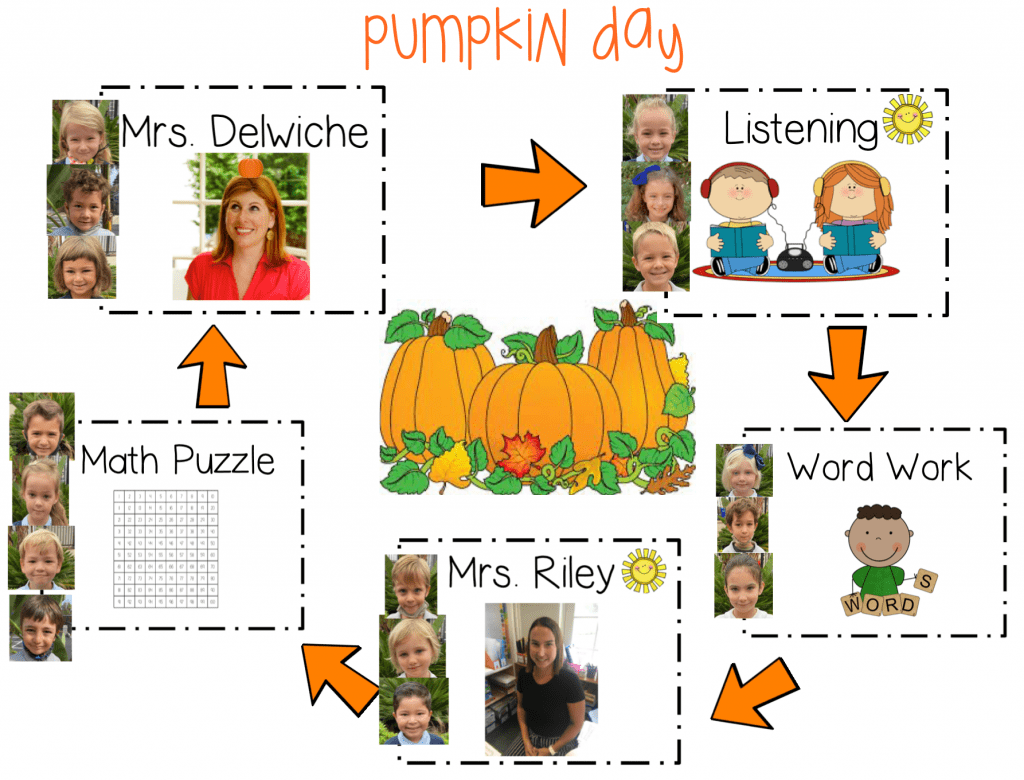 Students measured the height of their pumpkins using unifix cubes.
They predicted the circumference of their pumpkin, used yarn to measure, and compared their results.
Students listened to several stories about pumpkins using QR codes.  They completed a mystery picture using a hundred chart.
Finally, students practiced rhyming by matching pumpkin pairs.
But, we were not done celebrating all things pumpkin! We completed a survey that answered, "How do you like pumpkin best?" Students in kindergarten like pumpkin bread the best.
We also enjoyed a science experiment where we investigated whether or not a pumpkin would float. Most students thought pumpkins would sink! Even after I placed a pumpkin in water and they took turns watching it bob up and down, many students still did not believe that their pumpkin would float. I gave each student an opportunity to try! They were simply amazed!
We wrapped up Pumpkin Day with a yummy pumpkin muffin treat!