What a special Valentine's Day! Kindergarten started the day singing a beautiful message at Tecolote Tuesday.
Did you notice that some of the students were serenading specific audience members? Adorable!
After the performance, our third grade buddies came over for a STEM project. Students worked together to construct a Valentine's Day catapult. Tomorrow, scientific data collection begins, but today, they had fun figuring out a way to make a catapult that will launch a Sweetheart Candy the farthest.
The day continued with a Swooper Citizens lesson on Compassion. We played a game "Put Yourself in Someone Else's Shoes." Students were paired up and given a shoe card with a scenario on it. For example, "Mary spilled ketchup on her white shirt. How does she feel?" or "Joe was not invited to Steve's birthday party. How does he feel?" The partners discussed these different scenarios, placing themselves in someone else's shoes. When we came back together as a group, I chose a few scenarios to expand upon. I asked, "How did Mary feel about the spilled ketchup?" and then challenged, "How could you show Mary compassion?" The students offered great ideas, like "help her clean up," or "offer her a new shirt."
In order to give students an opportunity to practice being compassionate, they were asked to choose a piece of paper from a special box. On that piece of paper I had written an act of compassion. Students are encouraged to complete this act of compassion at some point during the week and return the paper to me with their name on it.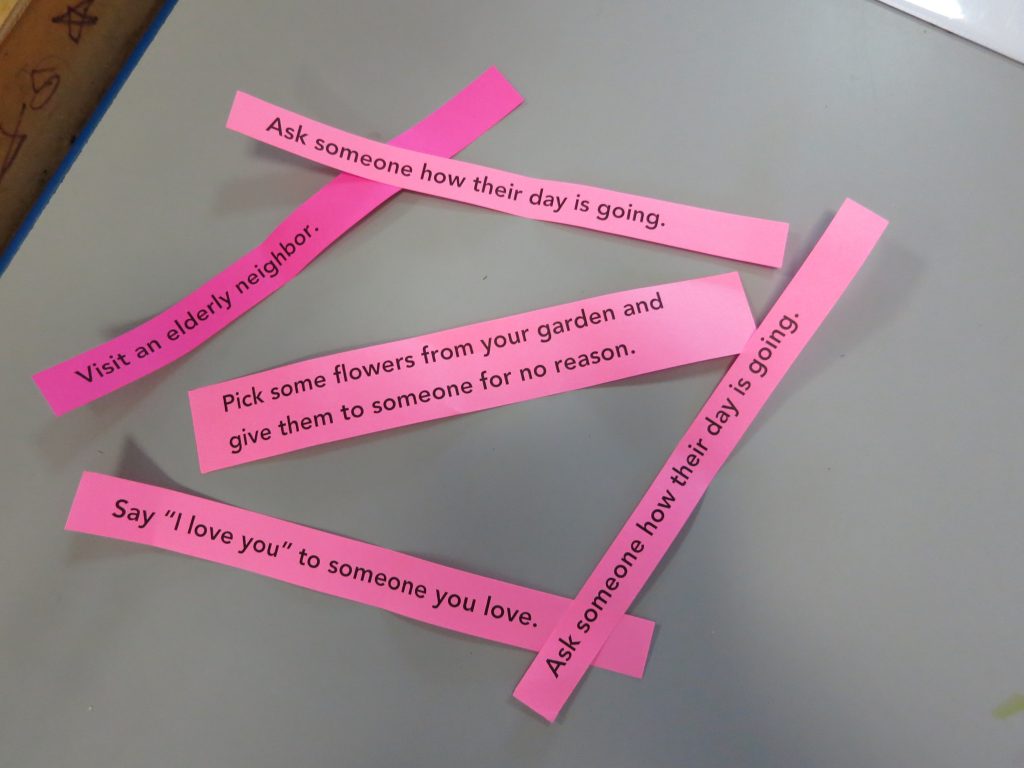 As part of our Valentine's Day activities, students presented their February Family STEAM Project…a mailbox! Once again, these creations were amazing!
Then it was finally time to pass out the cards and enjoys some special snacks!
These Cupid's Arrows were a hit!
I loved watching the students' sweet reactions to their friends' cards. It was wonderful to have the classroom completely focused on friendship and celebrating each other. They were each so appreciative of every Valentine and spent time taking in the details.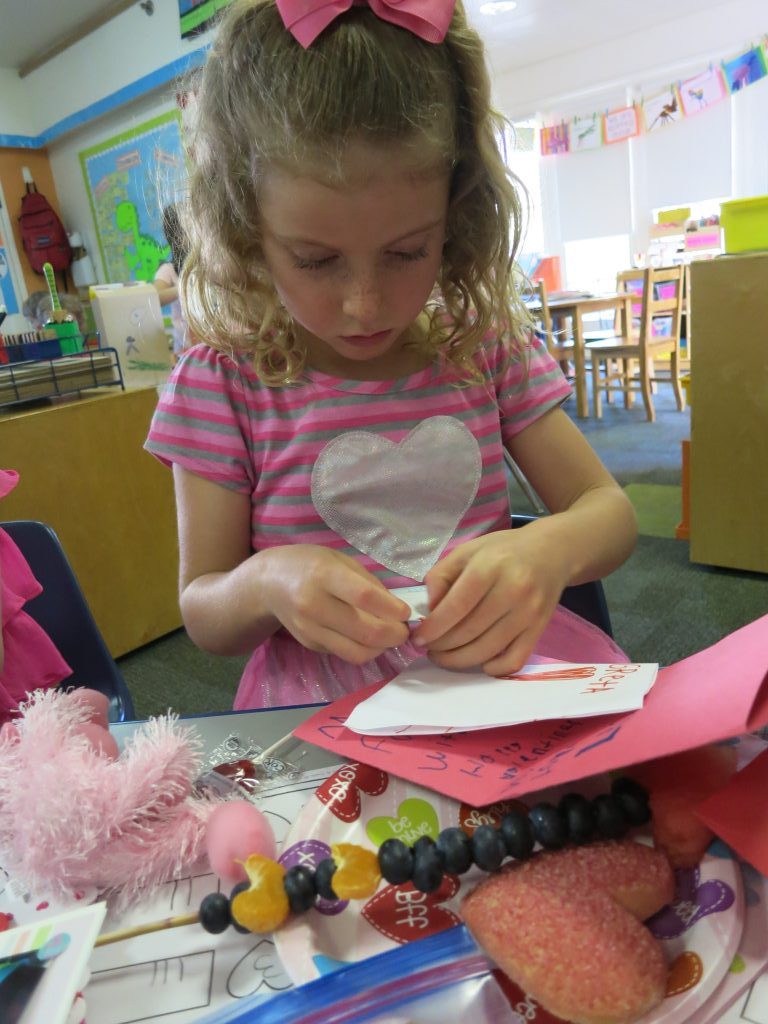 Parents, be sure to look in your child's backpack tonight for a very special gift, made for you with love. (Thanks Room Mom's for all your help!)
Our hearts are full!