We had our very first field trip of the year to Lane Farms in Goleta. The students were thrilled to be taking the bus with our entire class!
We arrived to Lane Farms right on time and were greeted by Mrs. Lane. She shared some wonderful facts with us about her family farm. Did you know that Lane Farms is over 100 years old?!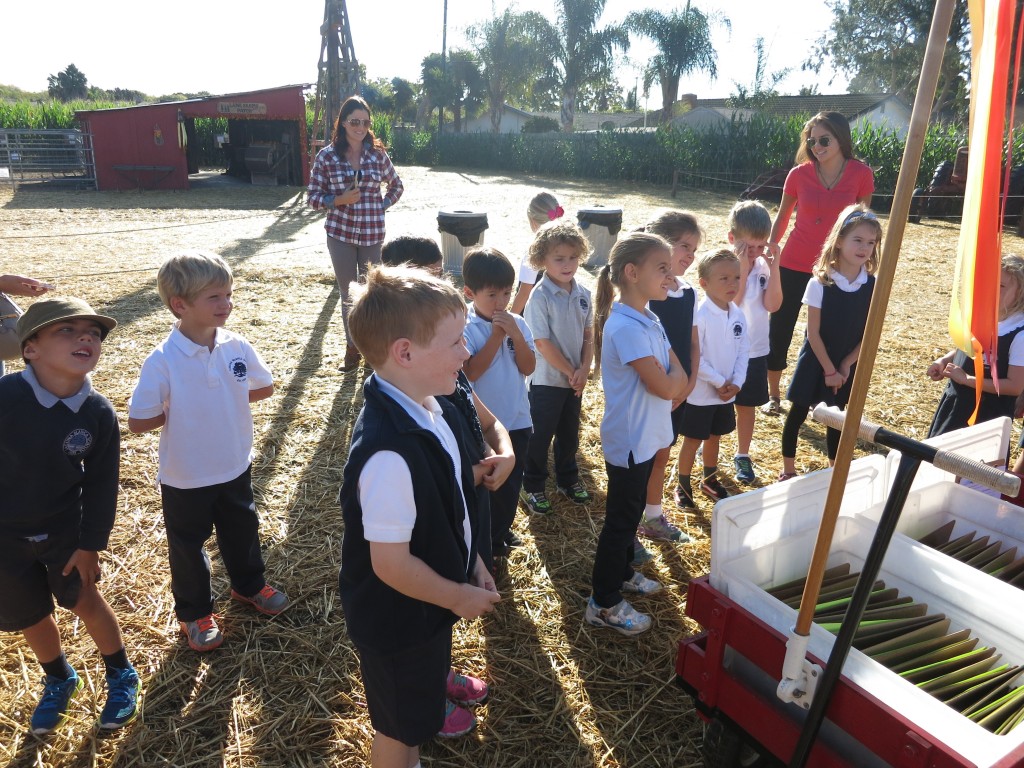 The students were impressed by her wealth of information and excited to explore the learning centers that the farm offers.
Students had a chance to sit on a tractor.
We saw dozens of types of squash, and briefly visited the turkeys!
Next, we played a game of Scarecrow Says and then took a hay ride around the farm!
Pumpkin picking was next! It was fun watch the students find their perfect pumpkin!
I'd say this was the most perfect first field trip!  Thanks to all who came!