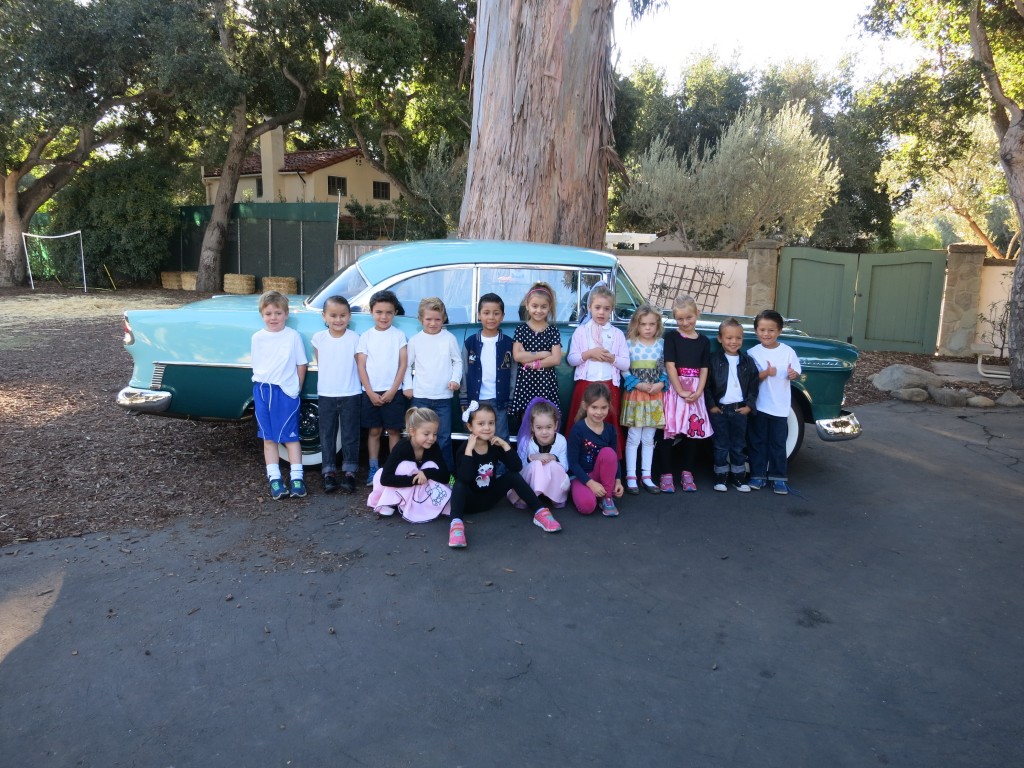 Fifty days of school! Time is flying by! We celebrated this special day by wearing apparel from the 1950's. It was so fun to see the different outfits and hair styles!
I drove a 1955 Chevy to school, which we used as a photo prop!
During Friday Fun, students played two games that were popular in the 1950's: Pick Up Stix and Jacks. Students voted that Jacks was their favorite of the two.
At lunch, we took a break from the 50th day celebration, donned our turkey hats, and shared a festive Thanksgiving song.
In the afternoon, we enjoyed a sock hop style party, with music and games from the 50's. Students decorated paddle balls, played frisbee, and even tried to blow a bubble gum bubble!
The children tried so hard to blow those bubbles!
The day ended with a yummy root beer float.
Thank you for sharing in our special day!