We met with the Middle School Engineers for the big reveal of the magnet wall creations. The kindergarteners were practically jumping out of their seats with excitement and anticipation.
Here is the pirate ship with a treasure box and pink and purple princesses.
The loop-d-loop with each of the students' names on it as well as custom stoppers.
The tree, unicorn, and special ice cream. Look at the details!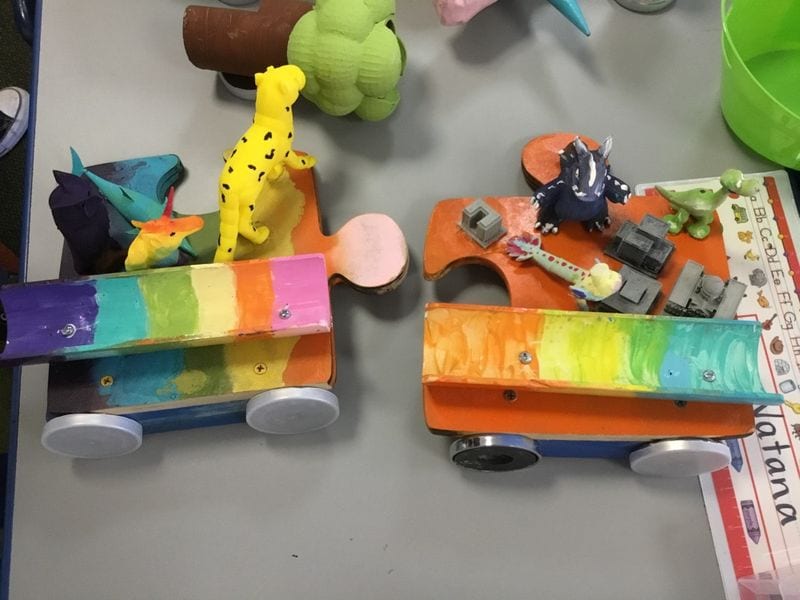 The puzzle pieces that had to fit together and be decorated with dinosaurs, a unicorn, and buildings.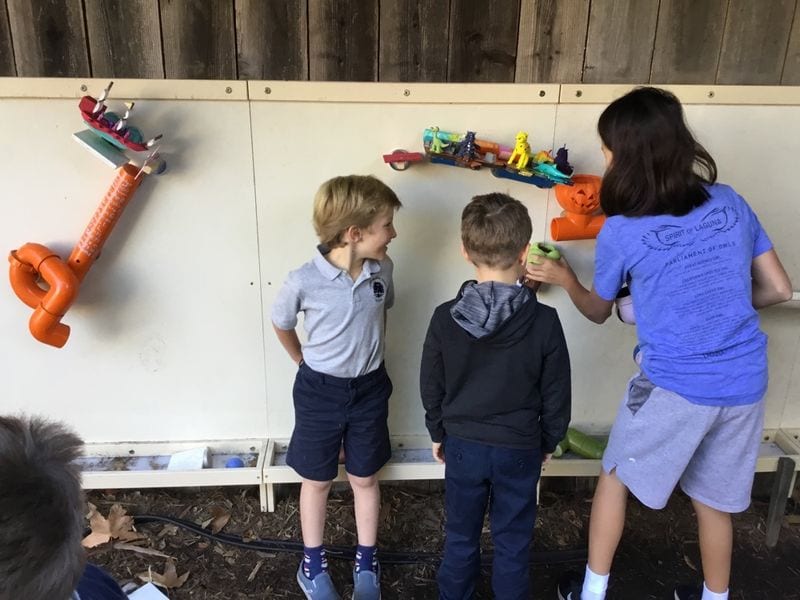 We went out to the Magnet Wall and put the pieces to work.
What an impressive showing! Thank you to our MS Engineers for all their hard work and dedication to this project. You made these kindergarteners VERY happy!