I don't even know where to begin. We had such a wonderful trip to Hope Ranch this morning. The engineering class' presentations were so well thought out and full of pertinent information. The high school students truly listened to the requests of the kindergartners. From the color schemes, to the sparkles, to the shape of wood blocks, each client had their ideas recreated to their liking.
When we arrived in Hope Ranch for first period, the kindergartners had a chance to see the 3D printer in action. In fact, the printer was printing a gingerbread person for each kindergartner! Students then got settled next to their engineer and the presentations began.
You get a sense of the trials and work that went into engineering each piece!
I love the humor students used and the fact that most of the projects were not successful the first or even the second time they were tested. What a great way for students to learn perseverance and determination!
I had the kindergarten clients pose for a picture with their engineer. (Side note….this high school student is blind and gave us his presentation, written in Braille, to take back to school. The kindergartners were interested that he reads using his sense of touch.)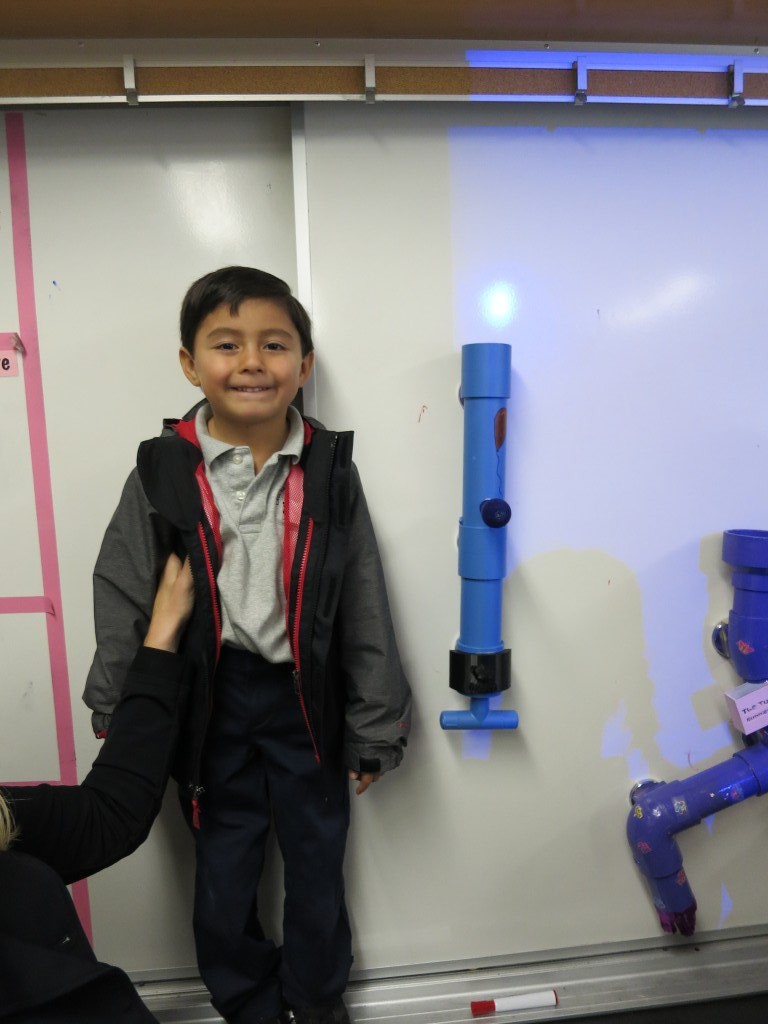 The Launcher…..you will see video of this piece in action later in the post.
The Bouncy Castle Trampoline…..looks just like a bouncy castle!
After the presentations were complete, Mr. Moore gave the students their next task.
Use teamwork to create a run…
Again, students witnessed firsthand how engineering often takes multiple tries before it works.
First try…
A few more tries….some tweaks…some parts added…
and the goal is achieved!
The kindergartners proudly transported the pieces back to Lower School.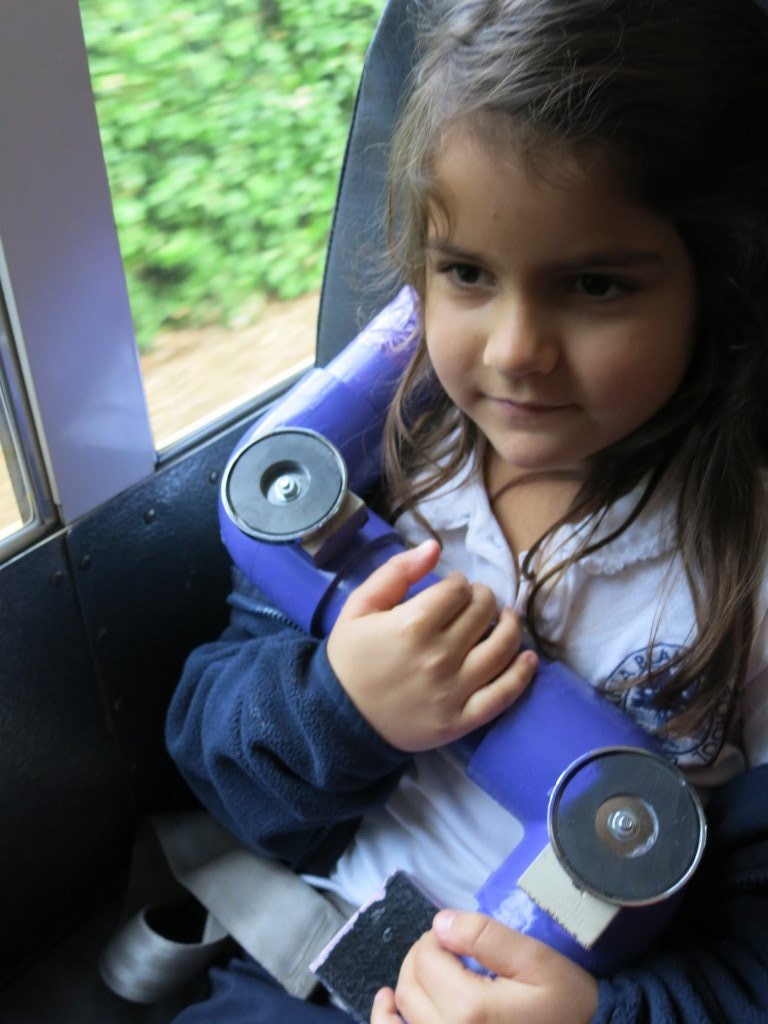 Once back at school, they had a chance to put them to use on the MagnaWall. What followed was hilarious! (Kindergartners are a little more heavy handed than high schoolers…)
Those are some strong magnets!!
Of course, once I stopped filming the marble went into the cup!
Ta-da!
The kindergartners are so proud of their new MagnaWall pieces. What better way to show our gratitude than by writing an old fashioned "thank you" note.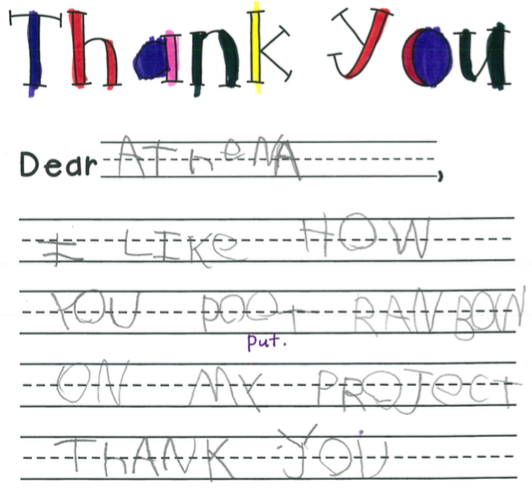 Thank you, Mr. Moore, for working with me to create such an engaging and learning-filled project on so many levels.