The kindergarten and first-grade classes had a very special opportunity to practice mindfulness with Annie Ranger, the author of Mindful Owl Adventures. Ms. Ranger explained that "mindfulness is the act of being fully present in each moment with kindness and without judgment." She began the lesson by having the students practice breathing.
Ms. Ranger then shared her book.
She ended the lesson by sharing another mindfulness tool….glitter jars.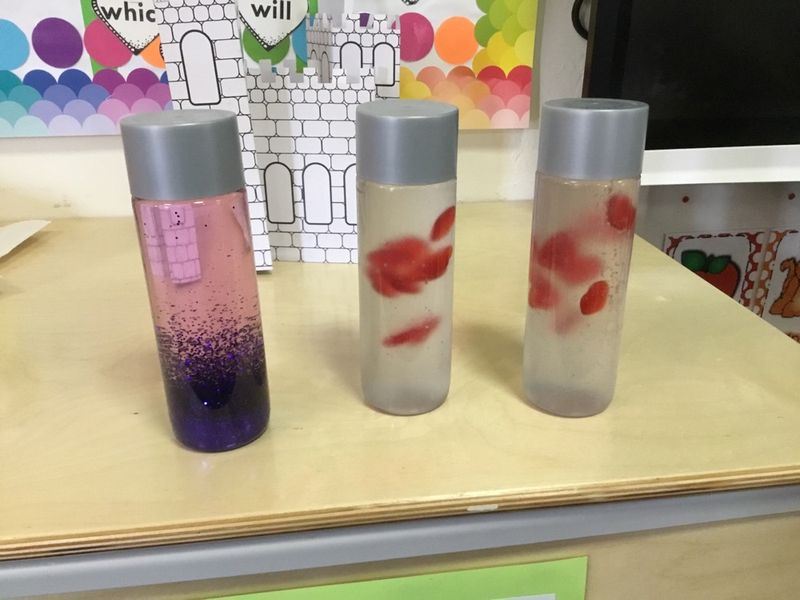 The purpose of these jars is to take calming breaths while the glitter moves from the top of the jar to the bottom. The students could not get enough of these fun jars and begged me to put the recipe on the blog. Here is how you make them:
Find a small water bottle or jar (These were Voss water bottles.) Fill the bottle with 80% water and 20% clear dish soap or clear glue. Add glitter or small acrylic beads, buttons, or scatter like the hearts above. Shake and enjoy the peacefulness the jars create.