The kindergarteners have been busy preparing for our lovely Mother's Day Tea. Each student painted a vase for their mom.
They also wrote a very special book that shares the qualities and experiences they appreciate most about their mom.
These responses just make me smile.
I love this one!
The students also made fancy hats to wear at the event. The started by spraying Texas snowflakes with liquid watercolor.
Then we fit the paper to their heads and added some floral flair!
We went on a field trip where we picked flowers to add to the handmade vases.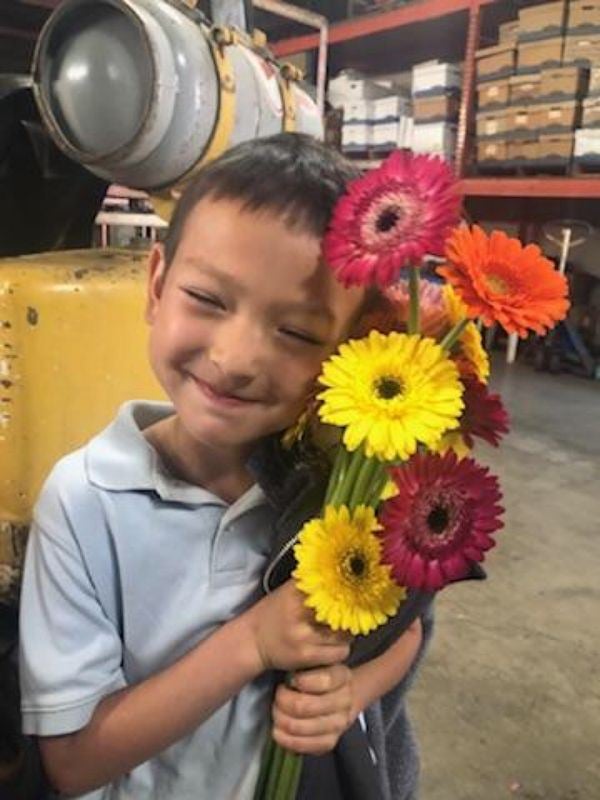 Students even helped make some of the tea sandwiches!
Finally, after all their hard work, it was time to celebrate Mom!
Beautiful gerbera daisy cookies made by local baker Stephanie Santana.
It was a lovely tea. I enjoyed watching the children swell with pride as they showed their moms all the items they created. Happy Mother's Day to all!