Friday Fun today was all about celebrating our earth!
Students made recycled paper seed pods. First, students ripped up pieces of blue and green construction paper.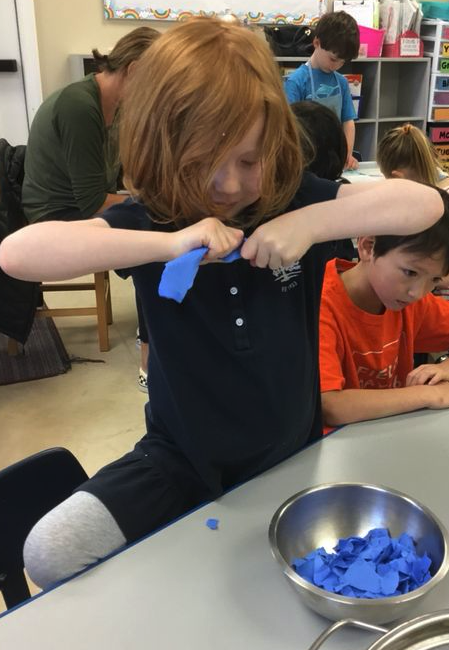 Then the paper was soaked in warm water and added to a blender.
Once blended, students added a scoop of California Native Wildflower mix. Students then mixed the blue and green goop together in a mason jar lid in a colander.
They pushed down on their mixture to get rid of excess water.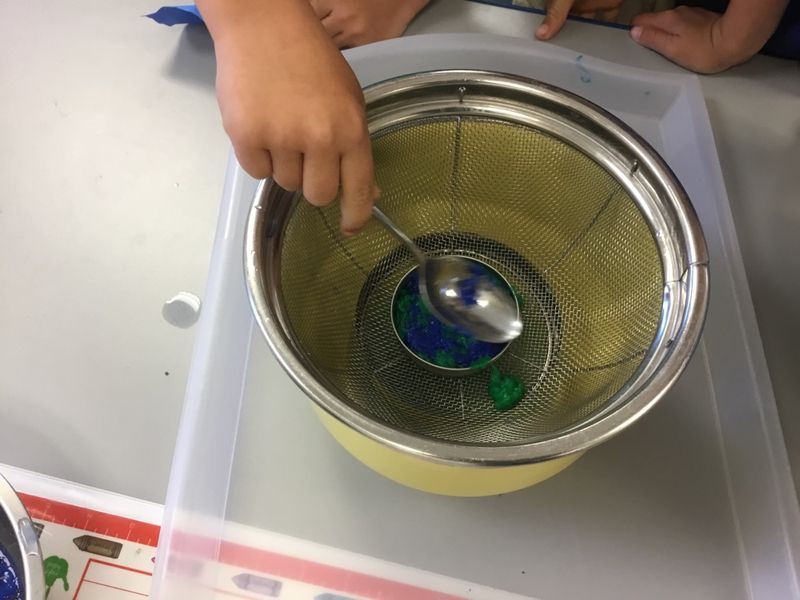 We then popped the mixture out and put it on a plate to dry.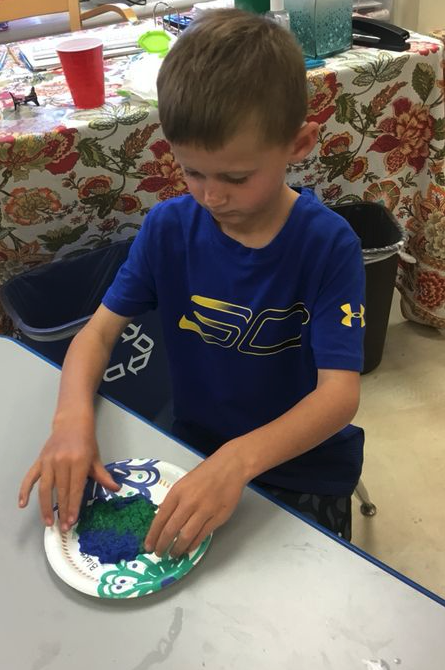 Once dry, students will have an earth shaped seed pod that they can plant in the ground!
Our second activity was to create an Earth Day necklace. Students painted salt dough to look like the earth.
They added beads and made an adorable necklace.
Students also made earth cookies. They were given a slice of cookie dough that they cut in half. Next, they mixed one half with green food coloring and the other half with blue food coloring.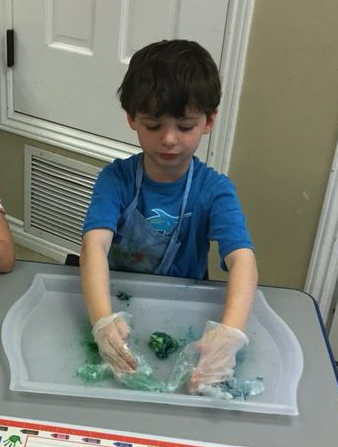 (I had the students wear gloves so that their hands remained color free!)
Then, students rolled two halves together to make a whole.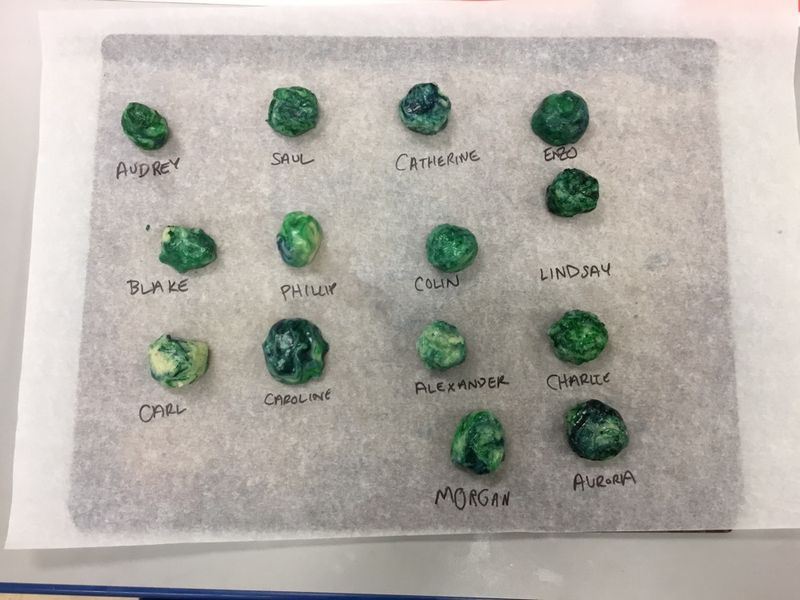 I popped the dough into the oven for a bit…..
and we were all delighted to see our special earth cookies!
Happy Earth Day, everyone!