The kindergarten students and their families were tasked with creating a trap with at least one moving part that would catch a tricky leprechaun. As a lead into this activity, I read this wonderful book aloud: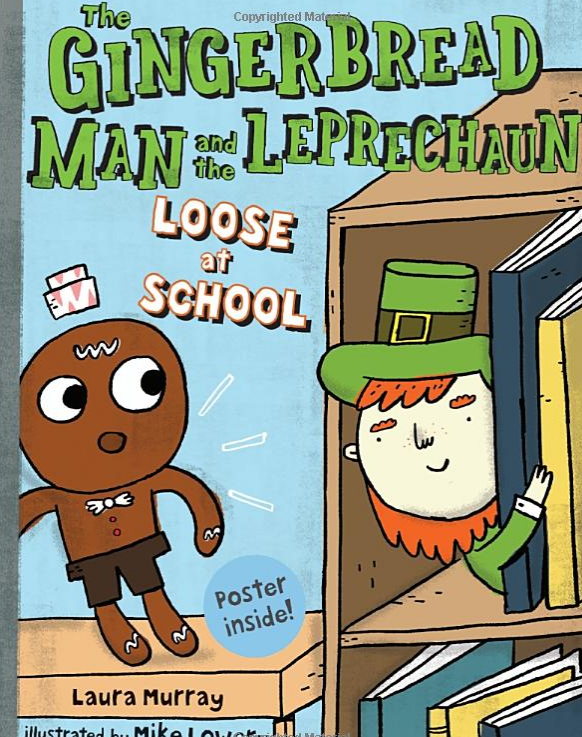 After a mischievous leprechaun makes a mess of the band room, the Gingerbread Man vows to catch him. He follows the leprechaun's clues all around the building finding chaos everywhere–even in the library! But then he finds the worst clue of all. It says the leprechaun's next target might be a house made of gingerbread!
Luckily, the Gingerbread Man makes it to his classroom in time to set a trap for the leprechaun. He'll show that mischief-maker that he messed with the wrong cookie this time.
After hearing this story, students had a clearer idea of what exactly the trap would entail.
We set the traps on each students' desk, and they wrote instructions on how to use their trap.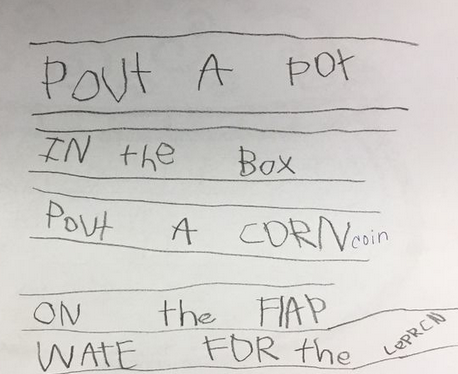 Then students presented their traps to the class.
It was so fun hearing about all the different ways to trap a leprechaun!