As part of our Gingerbread Literacy Unit this year, I decided to add more of a general candy theme. In fact, instead of having a gingerbread-themed party at the end of this week, I am planning a Candy Land-themed one! Over break, I started thinking about my favorite game as a child- Candy Land. I also was brainstorming how I could encourage kindness in our classroom. I came up with the idea of "Kindness Land!" I created a game board on a bulletin board with the hopes of recording specific acts of kindness.
I introduced the game to the students two weeks ago. Since then, I have read aloud a book a day that focuses on ways to be kind. Some of the titles I have shared include Finding Kindness, by Deborah Underwood, Be Kind by Pat Zietlow Miller, The Smile that Went Around the World, by, Ordinary Mary's Extraordinary Day by Emily Pearson, the 12 Days of Kindness by Jenna Lettice, and Kindness to Share from A-Z by Todd Snow.
Look at our progress: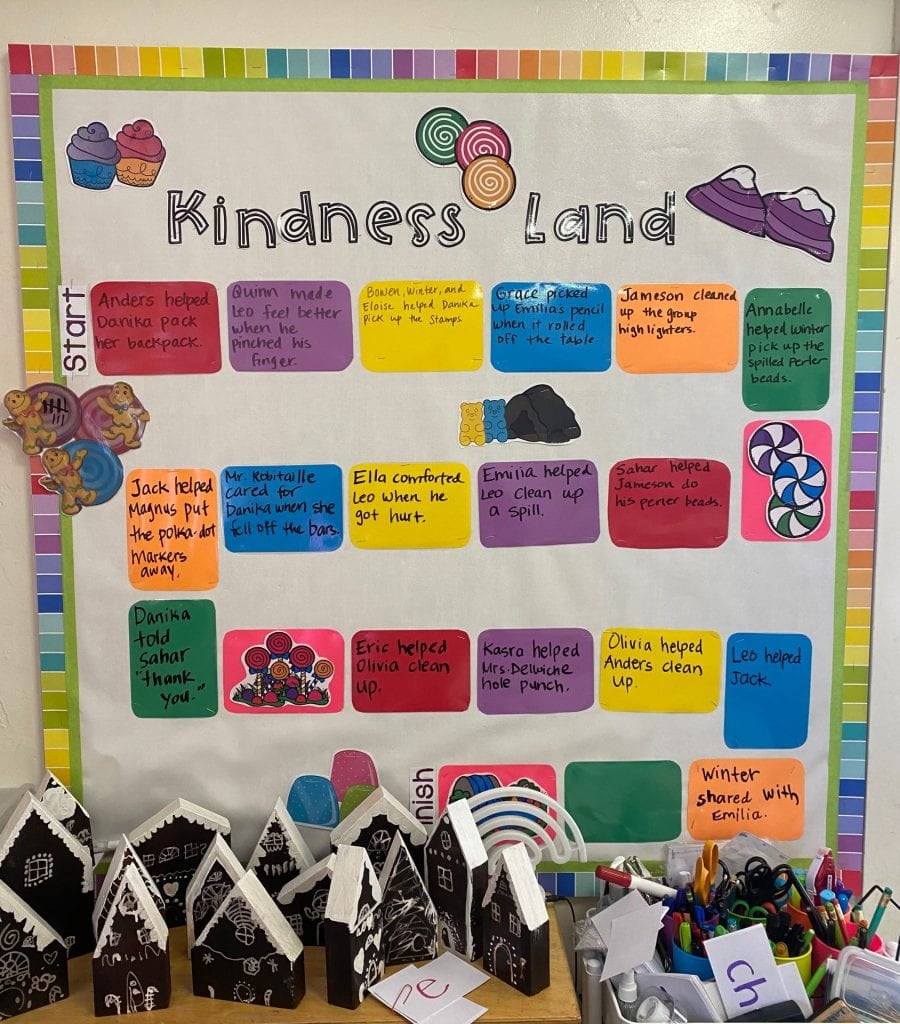 The students do not know it yet, but once they reach the finish line, I have a sweet candy bracelet kit that they will each make and wear on Candy Land Day!