Our Fairy Tale Unit would not be complete without our Fairy Tale Day Celebration! Kindergarteners were invited to come to school dressed as their favorite fairy tale character today. Look who came to celebrate:
We had Rumplestiltskin, a dragon, Belle, Cinderella, Baby Bear, a little Pig,  a frog, and more!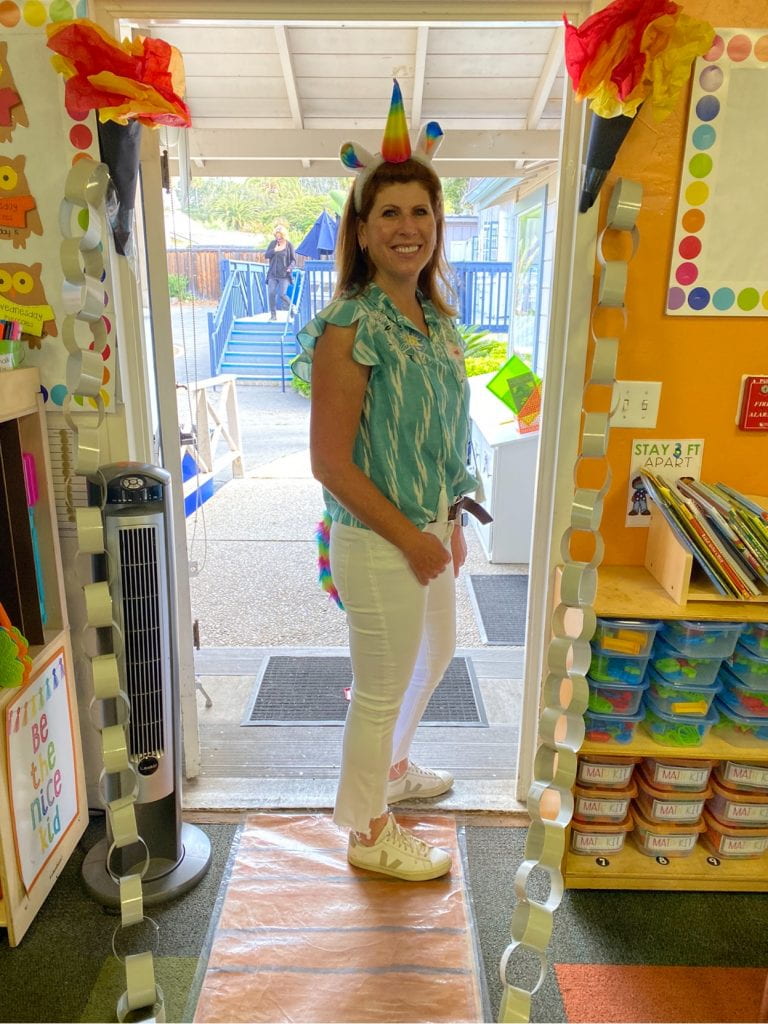 Once students crossed into Fairy Tale Land, they were shocked to hear that Rumplestiltskin had placed a spell on Fairy Tale Land because he wanted to ruin Cinderella's and Prince Charming's very special wedding day. The kindergarteners had to travel through Fairy Tale Land completing seven STEM challenges. At the end of each challenge, the students would receive a magical letter and a stamp on their Fairy Tale Land Passport. All of these pieces were stored in their fairy tale duct tape pouches that we made during Friday Fun a few weeks ago.
At the end of all seven rotations, the seven magical letters would be unscrambled to create a special word that will break the spell!
Here is a quick look at the rotations:
Goldilocks needs help making a new chair that can hold Baby Bear. Students used cubes to create the chair. Baby Bear was a can of soda….it was a lot of weight for the chair to hold!
2. Beauty and the Beast needed a new stained glass window for their castle. They specifically needed a rose to be in the center of the window.
3. Rapunzel needs help escaping her tower. First, students measured the length of her braid using nonstandard unifix cubes. Then they constructed the tower using Magna-Tiles, making sure her braid was close enough to the ground to allow her to escape.
4. The gingerbread man needs to be captured! Students had to build a trap to do just that!
5. Little Red Riding Hood needs help finding Grandma's house. Students used dominos to create a safe path for her to follow.
6.  Snow White needs help tricking the evil witch. Students built an apple tree with the goal of holding the most apples.
7. Jack needs help escaping the Giant! Students had to put a 100 chart in order to help him escape!
Phew! Once the challenges were complete, students took out their magical letters and arranged them to create the word: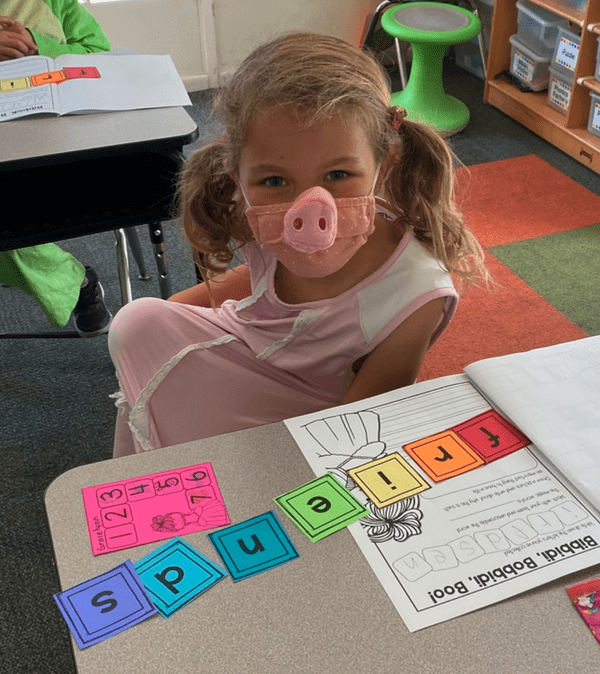 FRIENDS! Because friends make everything more fun! What a magical morning we had.