,
We have been having a blast celebrating our 50th day of school! The kindergarteners came to school dressed up like people did in the 1950's.
The classroom was transformed into a diner!
There was even a drive-in!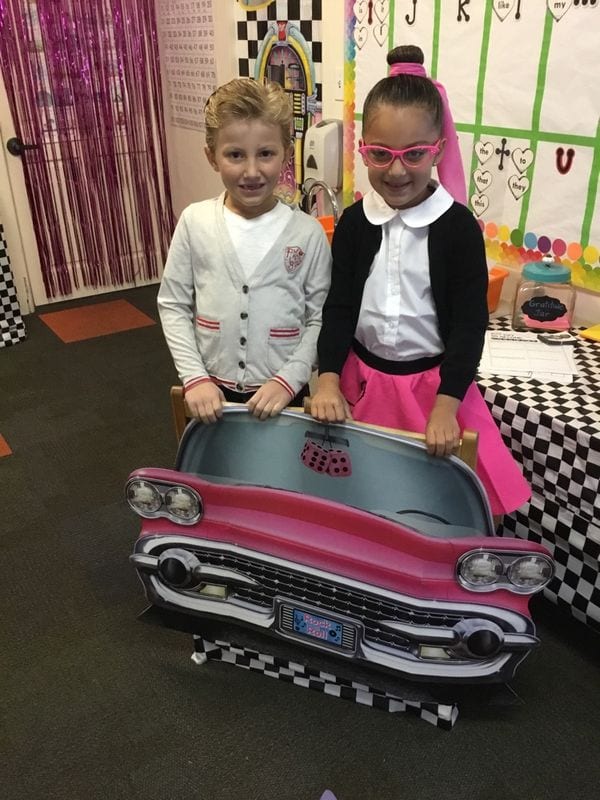 At our Sock Hop students read records and slid them into the jukebox.
They played with jacks, hula hooped, played with paddle balls…
and tried to do a bunch of things in 50 seconds. Here is the recording sheet the students used:
We ended our Sock Hop with a delicious banana split!
It's hard to believe that in 50 more days we will celebrate our 100th day of school!