There were two themes to Friday Fun today. First, as we are wrapping up the unit on dinosaurs, it was time for students to put their paleontology knowledge to the test….they each received a stone block that had dinosaur bones inside. Using a chisel and brush, students tried to unearth a dinosaur.
Good news, parents! It takes so long to unearth the bones, that each of your children has a Ziploc baggie in their backpacks with the kit! Your child will likely spend a good chunk of the afternoon working on this activity!
Our second activity was in honor of Presidents Day. Students made Patriotic Berry Cups.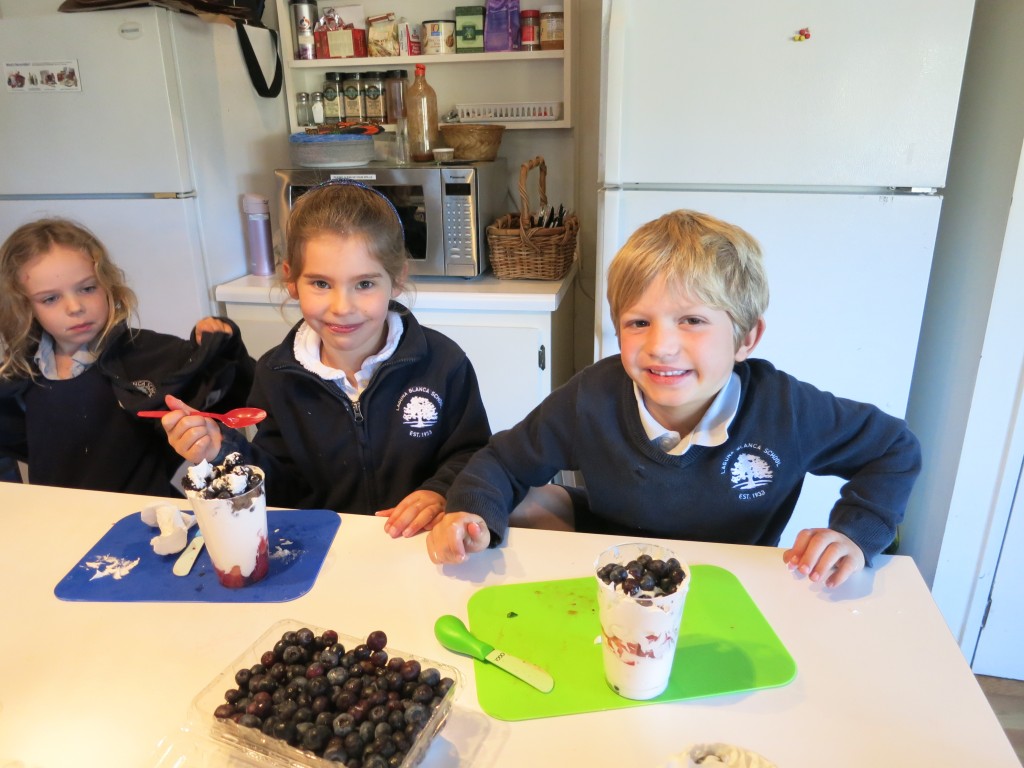 It was a messy job, but these dad's took it on!