The Swooper Citizens theme for the next two weeks is trust. What better way to learn about the importance of trust then by visiting a bank?! That's exactly what we did today.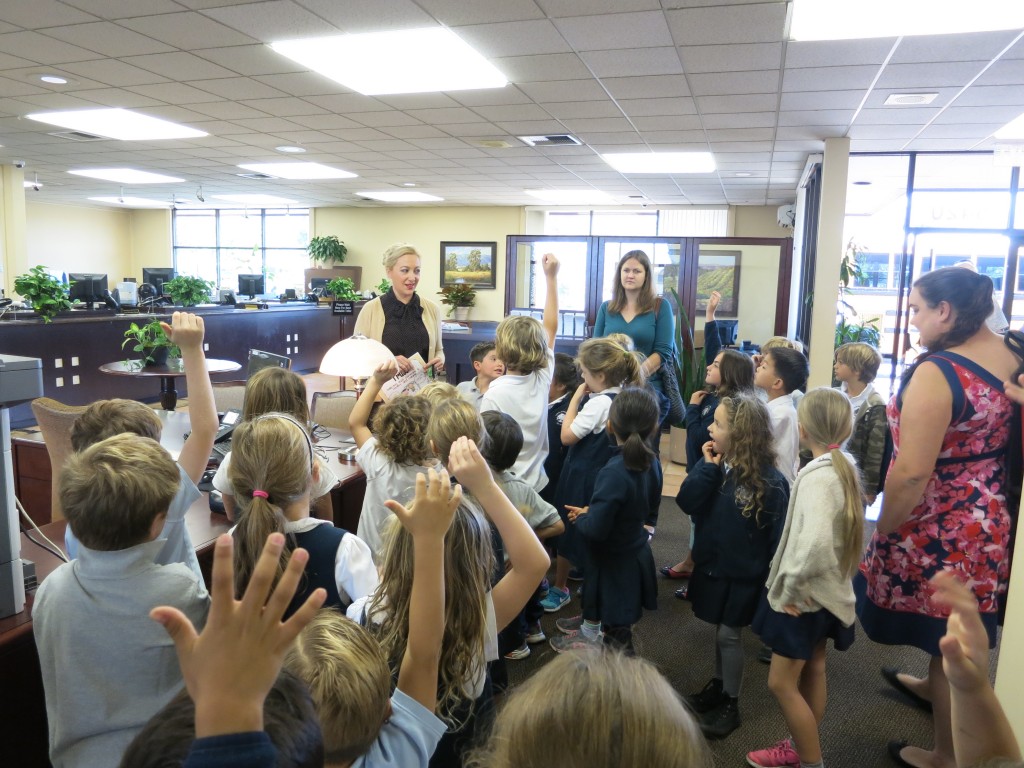 The folks at Union Bank in Carpinteria opened their doors (and vault!) to the Kindergarten and First Grade classes. We received a tour of the facility, which included the safety deposit box room as well as the vault. (Ask your child about the size of the vault….you may be surprised.)
The theme of trustworthiness was explored throughout the entire trip with questions like, "Why might you need to trust people that work at a bank?" or "Why do we, the employees, need to be trusted?"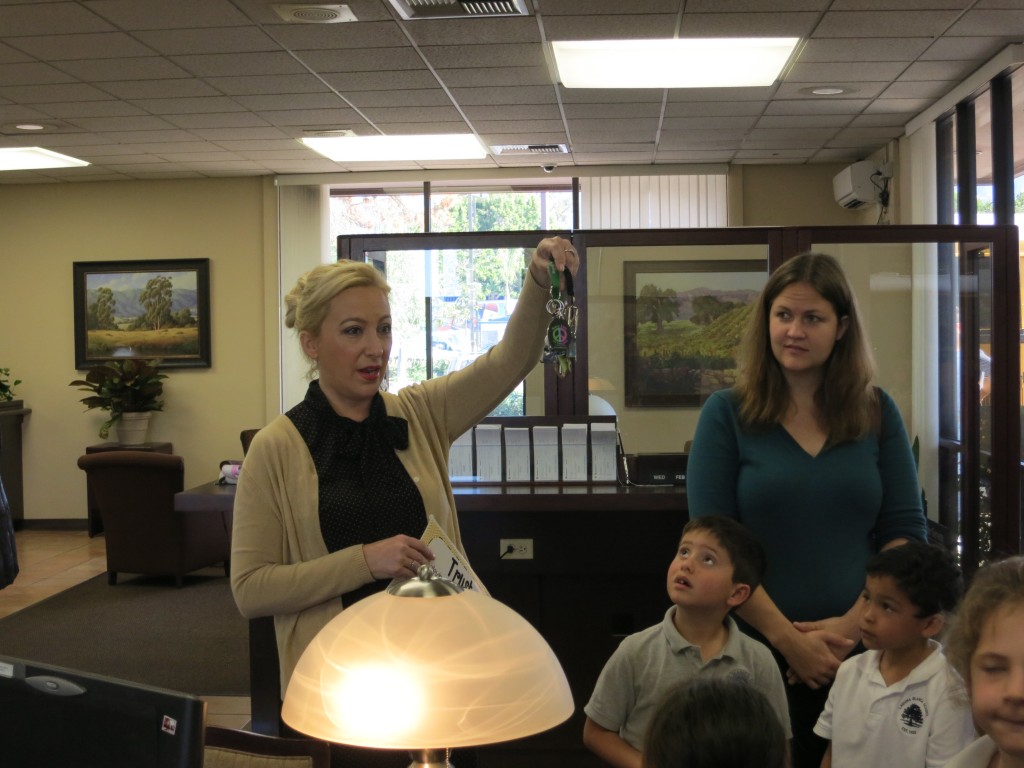 Students were shown the keys it takes to keep the money safe. They were thrilled to use the money counting machines and operate the drive through window.
A big thank you to the people down at Union Bank in Carpinteria for making the trip so special. Each student was even given a special piggy bank with a half dollar inside!
Once back at school, students wrote thank you notes.