My youngest daughter will be in third grade next year, and I just can't wait. One of the reasons is that the third graders participate in a classroom city scenario where they run their classroom like a city!  There is a mayor, and bank, and even taxes and health insurance to pay! Students work together to open and run a business. Yesterday, the kindergarten class had the opportunity to go shopping in the third grade city! Here is what that looked like:
There was a veterinary office.
The bank!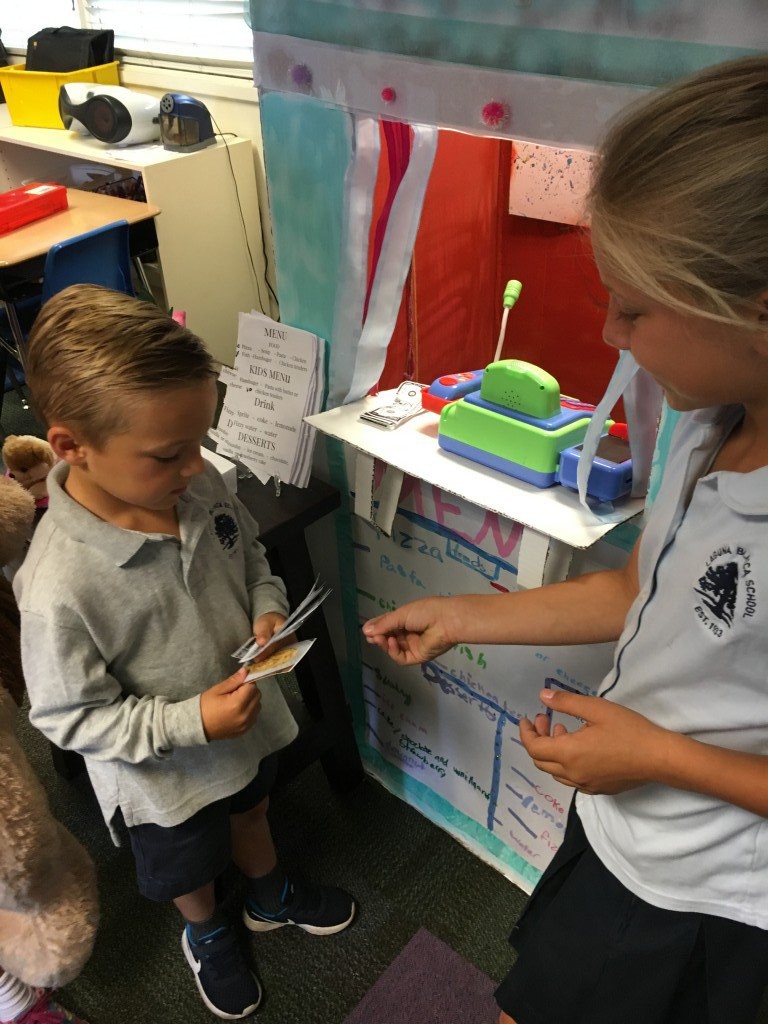 There were also several restaurants.
What an engaging, fun, and memorable way for students to not only learn about government and life skills like budgeting, but it also gave them an opportunity to count money and make change.