I have revamped our Morning Meetings this year and am just thrilled with how they are going. Our day starts with a greeting. I meet students at the door where they select a greeting from eight choices.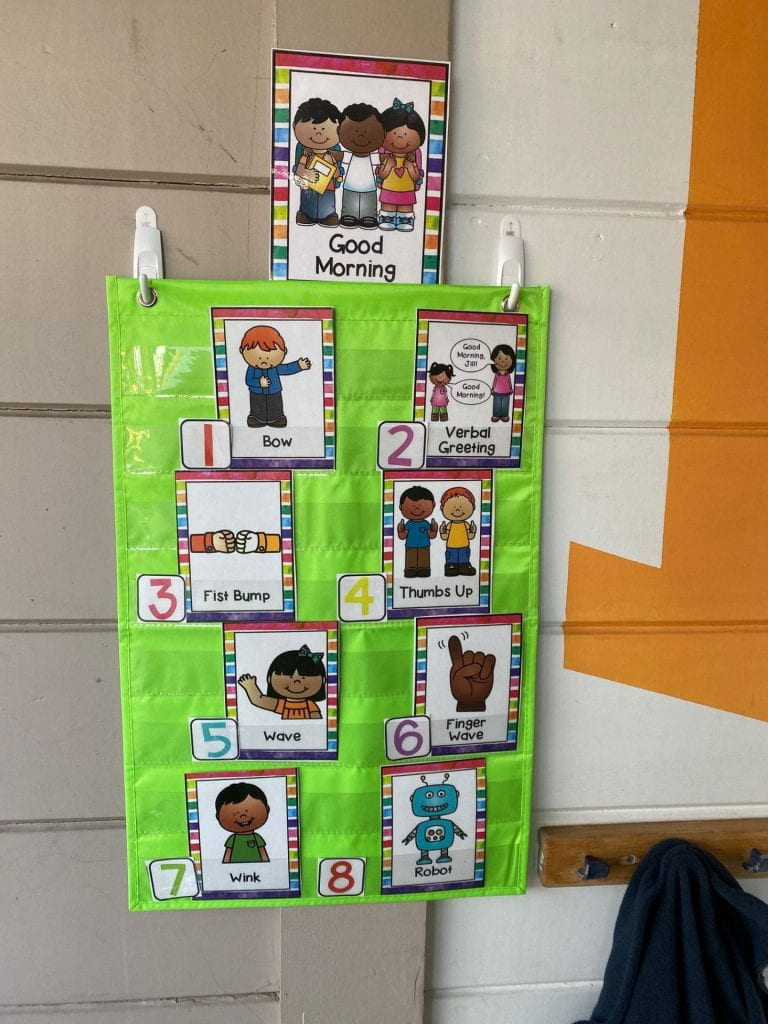 Click on this link to watch our greeting in action!
I switch up the greetings weekly, but so far, the fist bump has been the most popular. We begin our Morning Meetings after a quick round of Morning Exploring. (I will upload a blog post about Morning Exploring soon!) I start the meeting by quickly reviewing the schedule for the day.
Next, I pick a Lucky Duck. The Lucky Duck is the student who is the helper of the day. This student is the line leader, helper, brain break chooser, messenger, etc. They do all the jobs for the day!
We then launch into our Morning Message where we begin by counting the number of days we have been in school. Currently, we are reviewing letter sounds. We watch a quick and silly Story Bots video for each letter. Then we do a morning Chit Chat on the SmartBoard. Here is an example of our Chit Chat for tomorrow.
Students take turns giving me words that begin with the letter of the day. Later in the year, students will begin editing the Morning Message, as I will begin to make intentional errors to help teach specific spelling and grammar rules.
Next, is our Question of the Day. This year my goal is to encourage the students to make connections with each other. One way of doing that is through the question of the day. Using our pair system, students find their partner of the week and take turns answering the questions.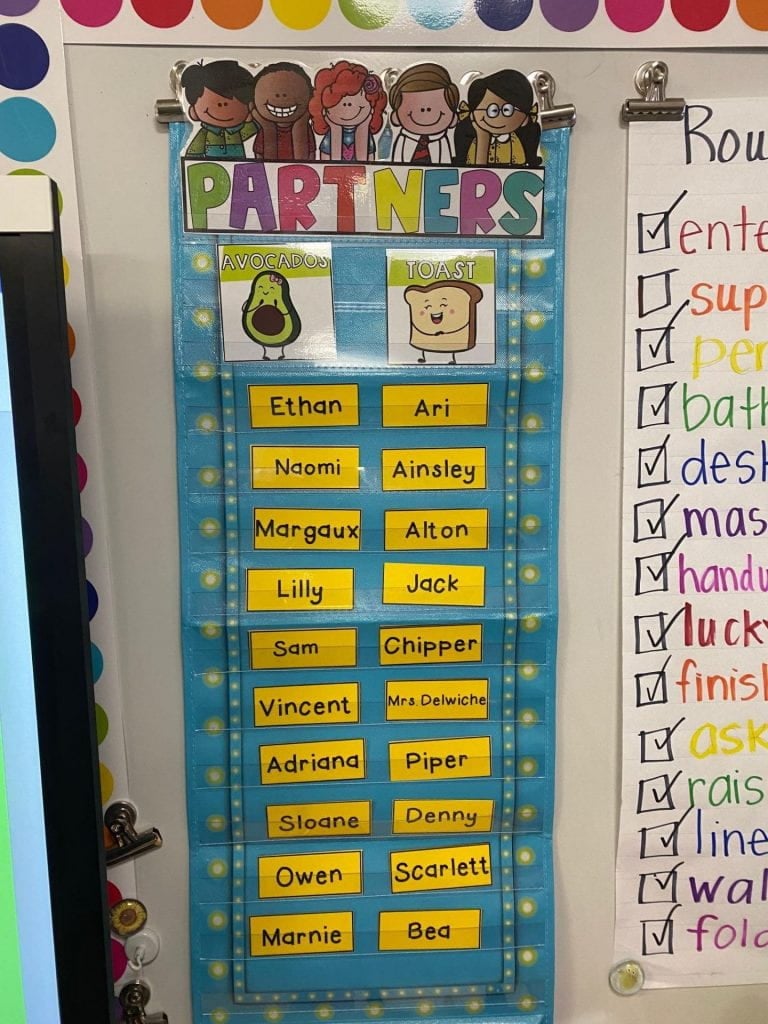 Examples of questions include, "What is your favorite color? What is your favorite food?" etc. Then I ask the partner to share the information they learned.
Another new addition to Morning Meetings is the poem of the day that focuses on phonemic awareness or literacy skills. This week, students chanted "Sizzle, sizzle, Breakfast time. Pick an egg. Find its rhyme!"
They searched for a bacon card that rhymes with an egg card. I, of course, made up hand movements to further illustrate the poem. Super silly, super fun…what better way to learn!
Morning Meeting is also a time for me to check in with the students about social experiences. If I am noticing that sharing has become a challenge, then I read aloud a book about sharing. We discuss what sharing looks like and feels like. If students are struggling to use kind words with each other, then Morning Meeting is a great time to role-play and model conversations.
Morning Meeting takes anywhere from ten to twenty-five minutes. These are some of the most important minutes of our day, as we not only strengthen academic skills, but also build our kind and compassionate classroom community.