We wrapped up reviewing the alphabet last week. When I arrived at school this morning, the letter D was missing from our alphabet. There was crime scene tape around the classroom and six mug shots on my white board! What better way to celebrate our learning than to solve the Case of the Missing D!
Scattered around the room were pieces of evidence linking specific teachers to the crime. Just who took that letter D?
Students received a detective badge, fedora, and briefcase.
Inside the briefcase was a magnifying glass, a mini pad of paper, and a mini pencil. They were ready to enter the crime scene and discover who the suspects were. Here is some of the evidence that was left behind: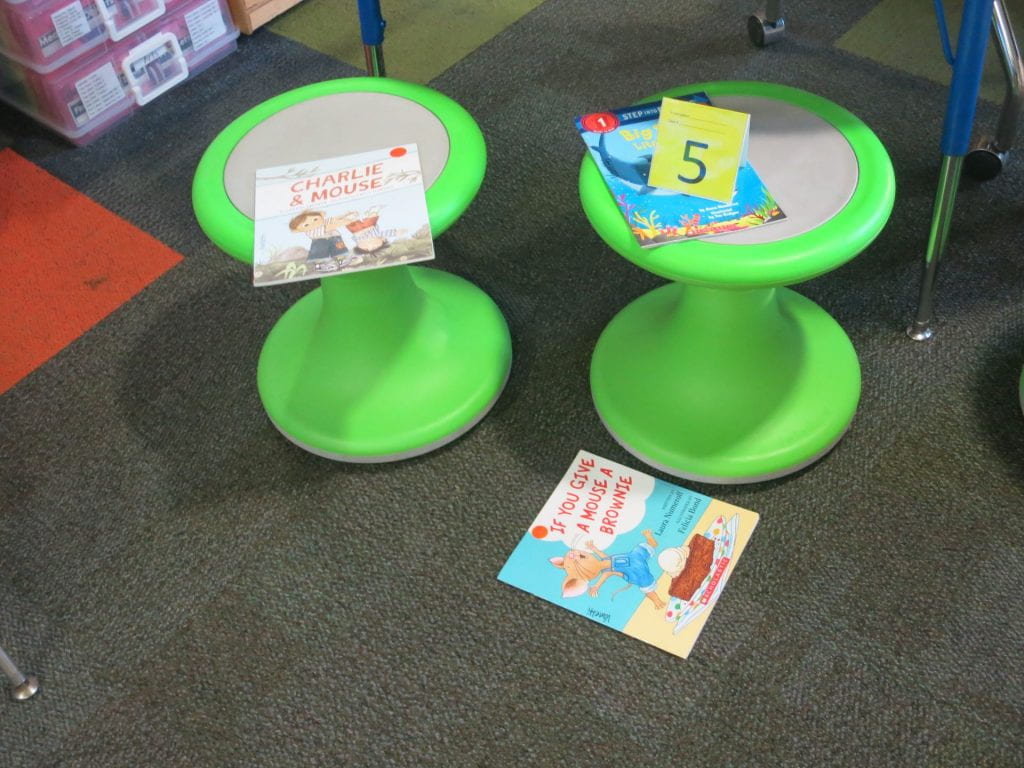 From the evidence, we decided the suspects were:
Ohhhh, the EXCITEMENT!!
Next, students had five language arts activities they needed to complete in order to open the secret evidence cases. Each of the evidence cases had a puzzle to solve that gave them the name of a suspect who DID NOT take the letter D.
Activity 1: Students went on a letter hunt around the classroom in search of letter cards. They had to figure out which letter was missing and record their answer.
Next, students identified the beginning letter in a picture. They recorded the letter in white crayon and then made it magically appear by painting over it with water color.
Third, students had to color pictures according to the key provided.
Students used Bee Bots for the fourth activity. They chose a card with a picture on it and then coded the Bee Bot to go to the beginning letter sound.
The final activity involved the sensory table. Students worked to uncover magnifying glasses with pictures. They wrote down the beginning sound for each picture.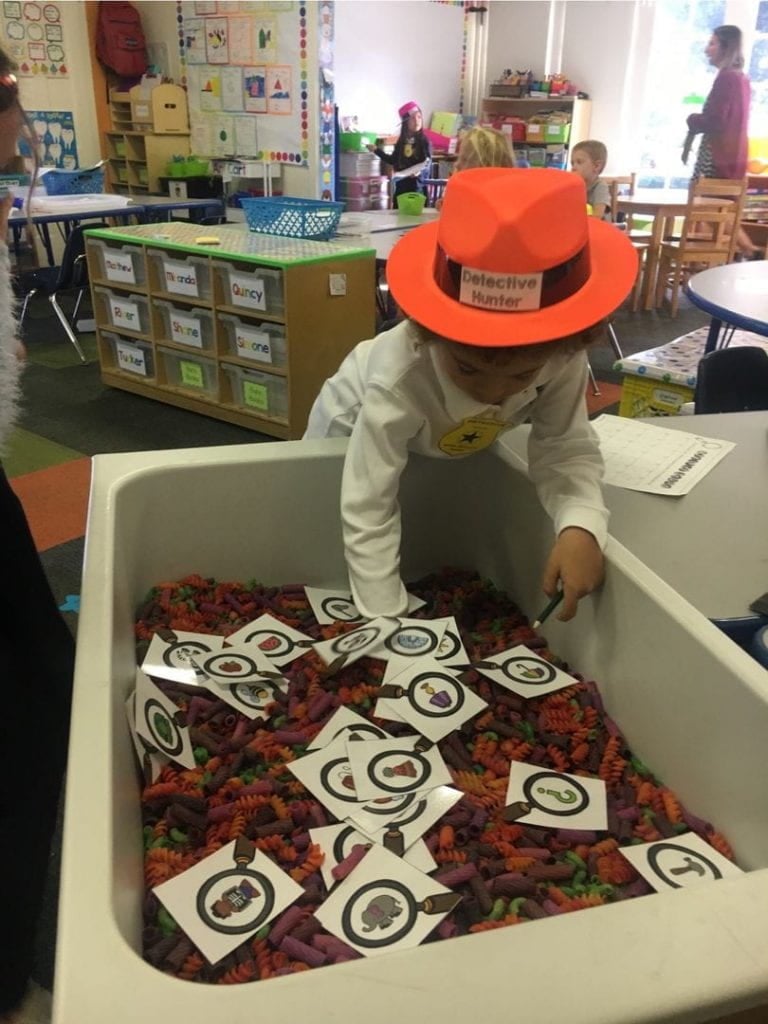 After each activity, students opened the TOP SECRET briefcase where they found a clue telling them who did not steal the D.
The students quickly discovered that the person who took the letter D was Mrs. Vanetti! We decided to take a walk to her classroom and figure out WHY she took our D!
Congratulations to the Kinder Detective Agency for solving the Case of the Missing D!