We had our first Friday Fun of the year that included parent volunteers. What a success it was! After our field trip to the pumpkin patch earlier this week, I wanted to find a recipe that used pumpkin. Pumpkin energy balls were the answer! The students had so much fun measuring and mixing the ingredients. Our aprons really helped keep the sticky mess off our uniforms!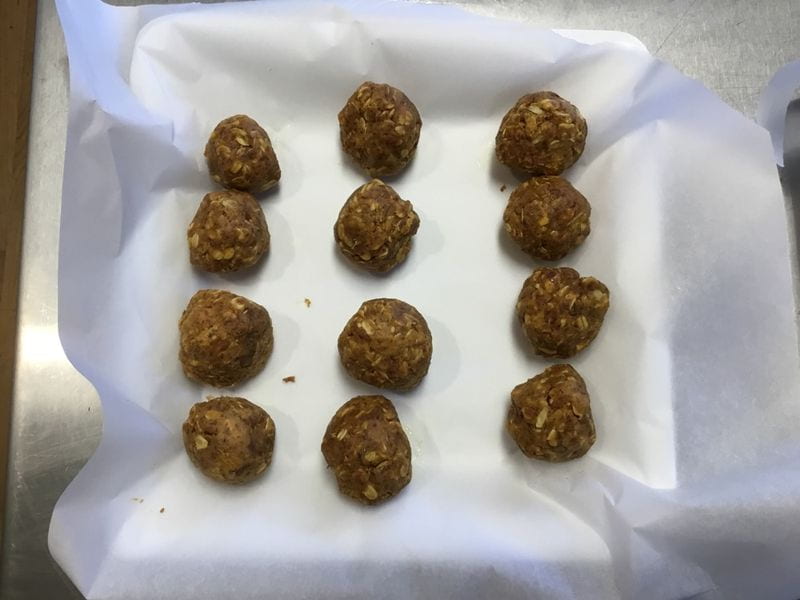 Here is the recipe. I adjusted the amounts so that each group was able to make their own batch. All four batches combined made 24 energy balls.
For our craft activity, students sewed a mini pumpkin.
Look for a post on this activity early next week. Happy Fall!!