We are officially 100 Days Smarter! Kindergarten spent ALL day celebrating the 100th day of school. We came to school dressed up like we might look when we are 100.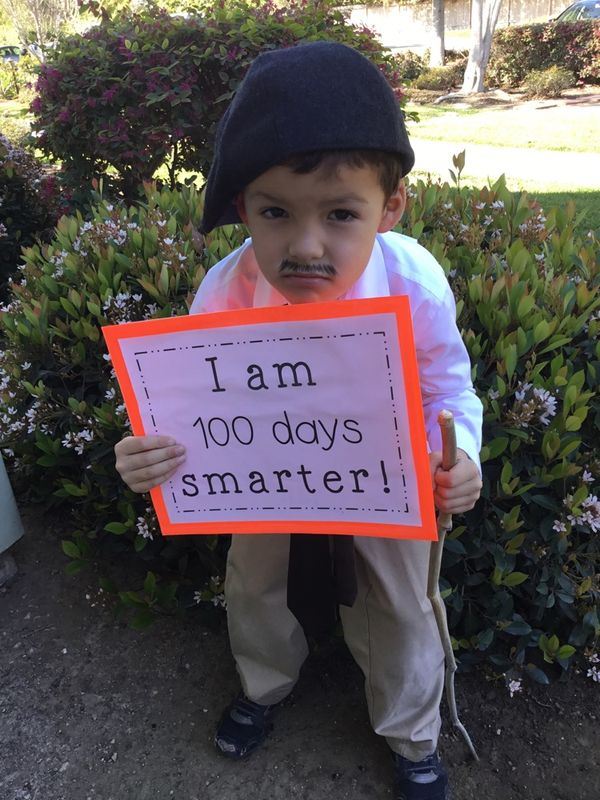 There were 100 Hershey's kisses hidden in the classroom. By 10:00 here is how many we found!
Students participated in eight learning stations that revolved around the number 100. The activities included: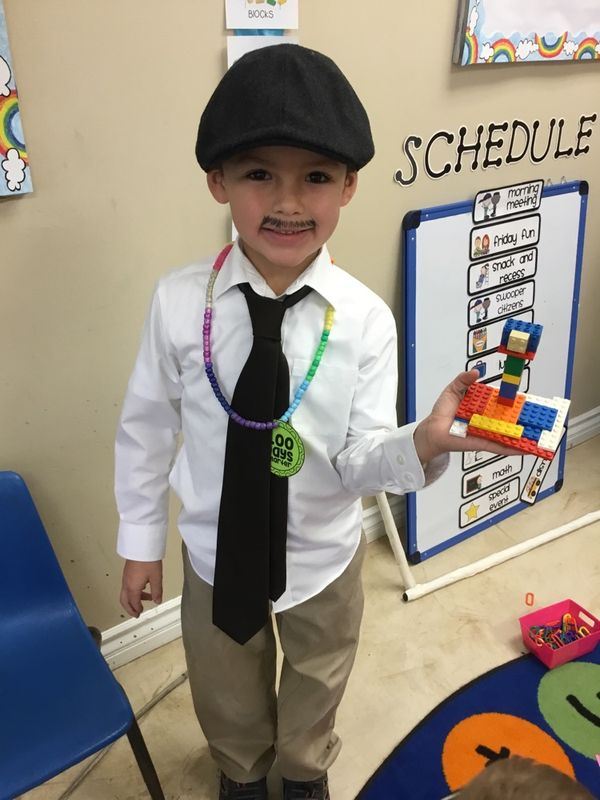 building with 100 Lego bricks,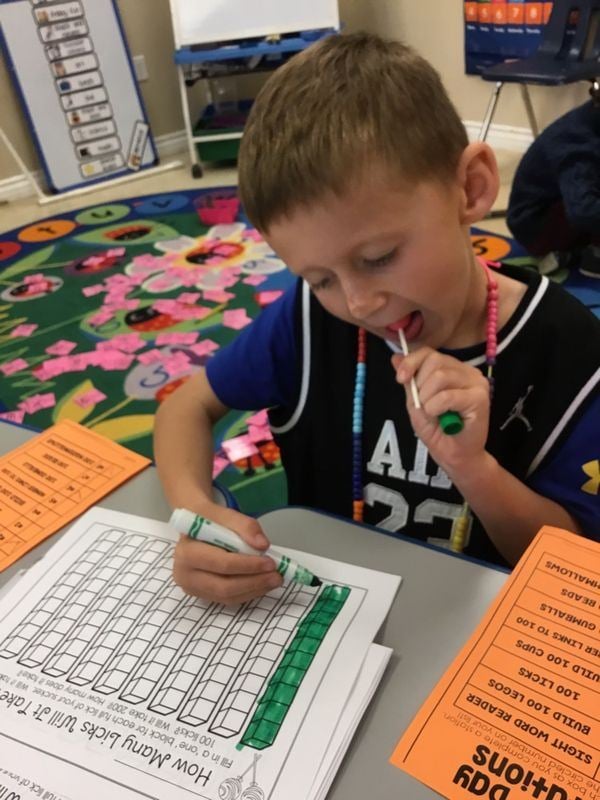 100 licks,
Look at the different approaches the students took when licking their lollipops!
Would you believe that not one student bit the lollipop?!
ordering numbers to 100
stamping 100 gumballs,
beading a necklace with 100 beads,
constructing with 100 marshmallows,
building with 100 cups,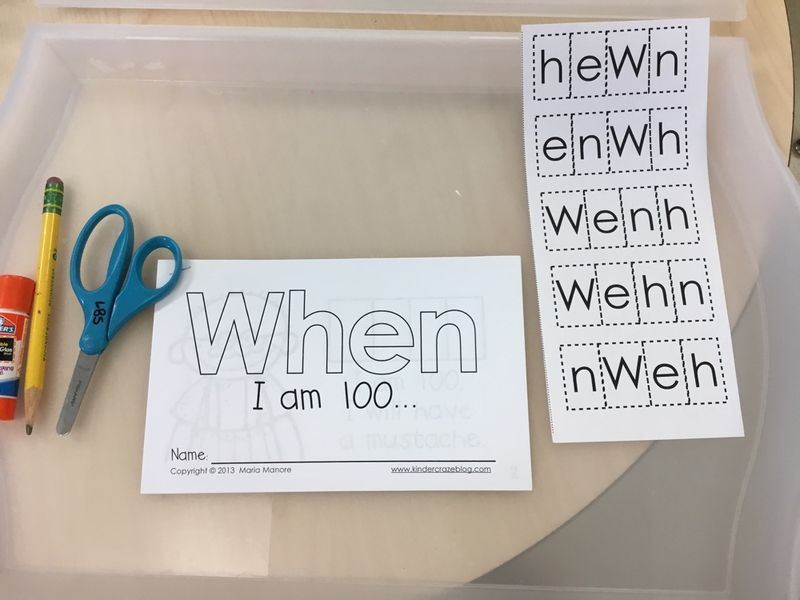 and completing a sight word reader.
After lunch, each student enjoyed a cupcake!
Our day ended with a special display of our 100th Day Collections. Look how great these turned out!
100 drops of rainwater
100 shells
100 things
100 acorns
100 basketball cards
100 things
What a fun, fun day! We couldn't fit all the 100th day fun in today, so students will make their 100th Day Trail Mix on Monday….stay tuned!