For Friday Fun today we had three dads running the center rotations. What fun they were! We made candy corn parfait, pipe cleaner spiders, and even sewed a squash!
Sewing is such a great way to build fine motor skills. Before beginning to sew, I gave students a tutorial on how to safely use the needle….because we used REAL sewing needles. I was very impressed with how carefully the students were with them and with the seriousness they displayed while sewing. I don't think there was even one finger poke!
I just love how these turned out!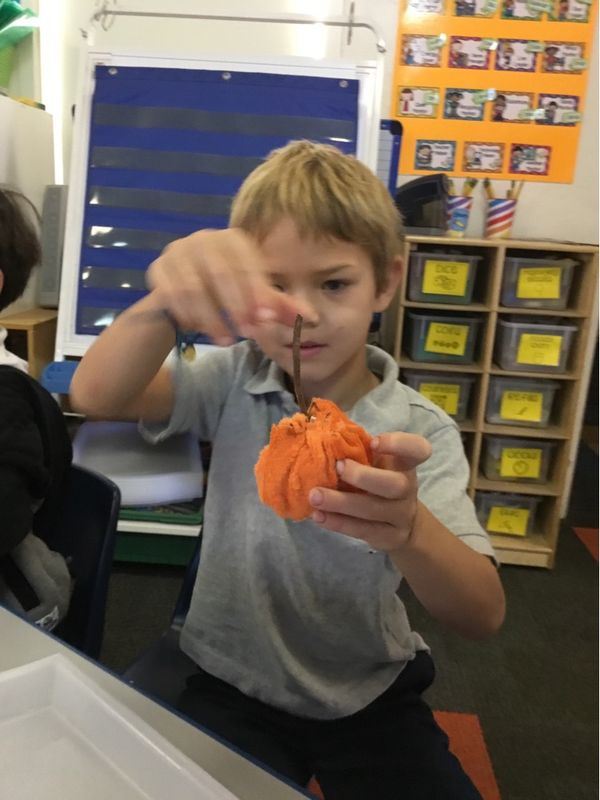 In the kitchen, students made candy corn parfait….a healthy snack, of course! The chopped pineapple, peeled Cuties, and added them in layers to a clear cup. A dab of whipped cream added a sweet touch to the top!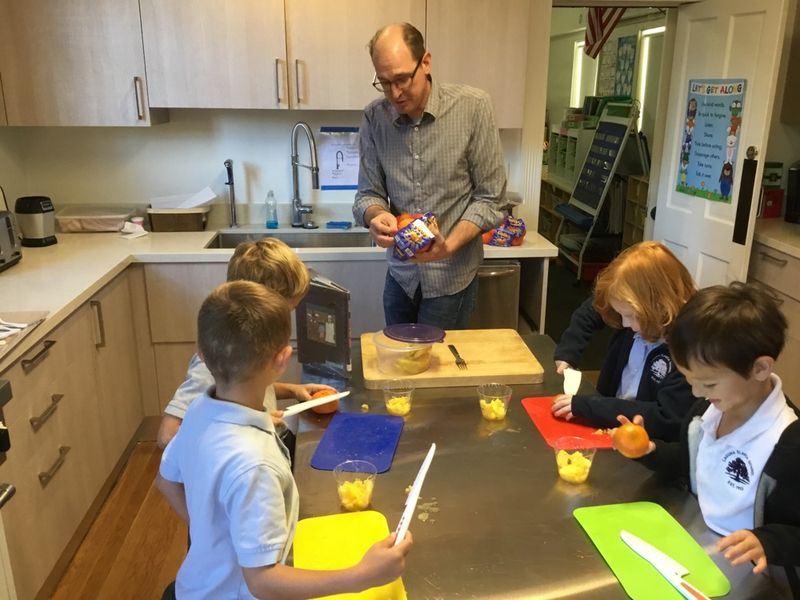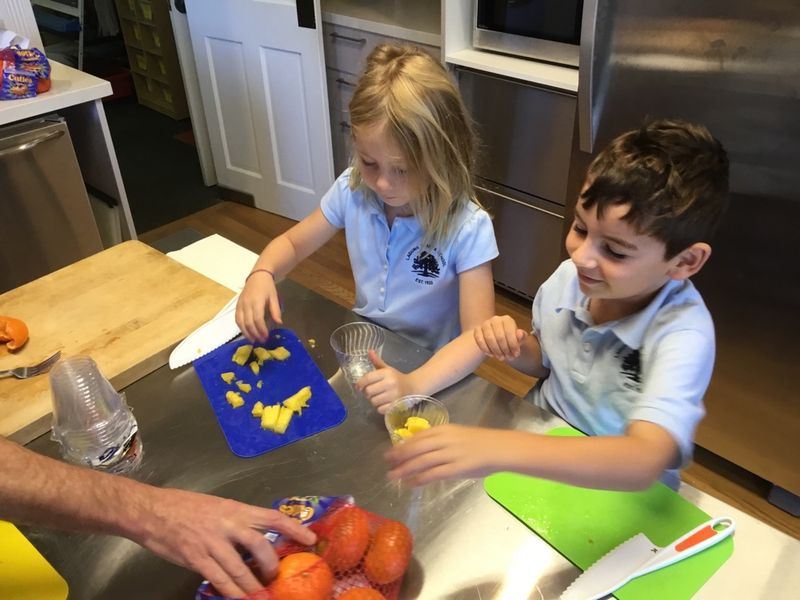 Yummy!
The final rotation was pipe cleaner spiders. Students added eyes and colorful beads to their spider's legs. Another great fine motor building activity!
We love Friday Fun!