Do what is honest. Do what is right. Integrity.
During Morning Meeting, students were asked, "As you are walking back from Mrs. McDavid's office, you find a five dollar bill.  What do you do?"
"Leave it there!"
"Put it in your pocket!"
"Look around and see if it belongs to anyone!"
"Bring it to Mrs. McDavid!"
We watched a quick video to encourage the students to think more about this scenario.
After more discussion, the students agreed that giving back the money would best show integrity. Next, I read the book Little Crocs Purse.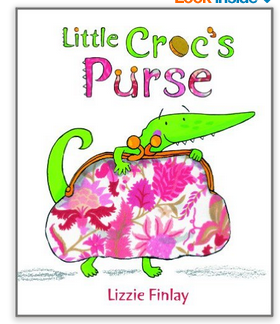 After reading the story, Ms. Atkinson asked some thoughtful questions, relating integrity to situations that don't involve money. Students then demonstrated their understanding of this character trait in their Swooper Citizens journals.