Our Five Senses Unit started with a POP! What better way to be introduced to our Five Senses than with popping popcorn! I borrowed a popcorn popper from Ms. Svedlund, and we got right to work. Many of the students had not seen this type of popcorn popper before. What a treat for me! They were absolutely mesmerized by the process of popping popcorn!
We then worked together to record our popcorn observations into our Five Senses Notebook. Students were encouraged to record their observations using pictures or words. They could write their own words, or I gave students the option to use our class observation sheet that was projected onto the Smart Board to help.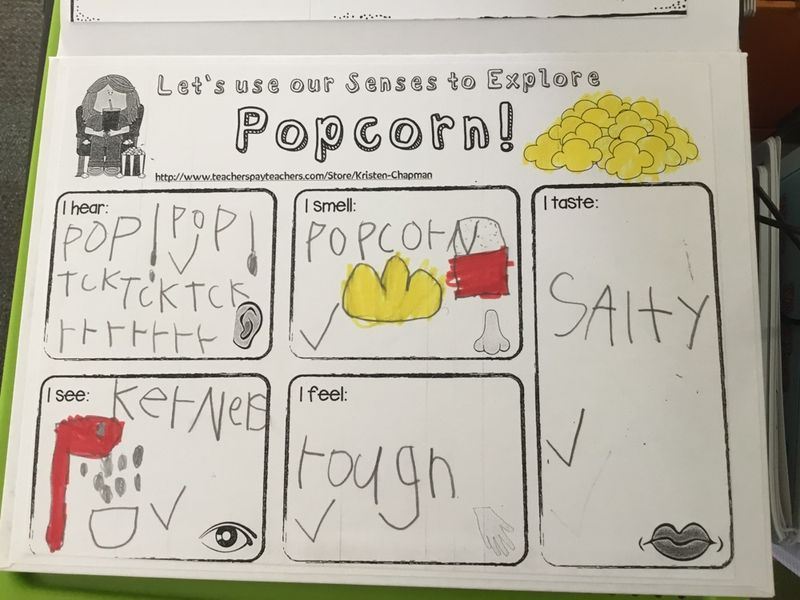 This Five Senses kick-off activity sure made a great impression! Students are excited to see which five senses we will focus on first.