And like that, a new year has begun! I loved having the children back on campus today for our Orientation Day. I have been looking forward to having these little folks in kindergarten since last February's Play Groups! A new year means new decorations, new activities, and many new ideas! Let's start with decorations!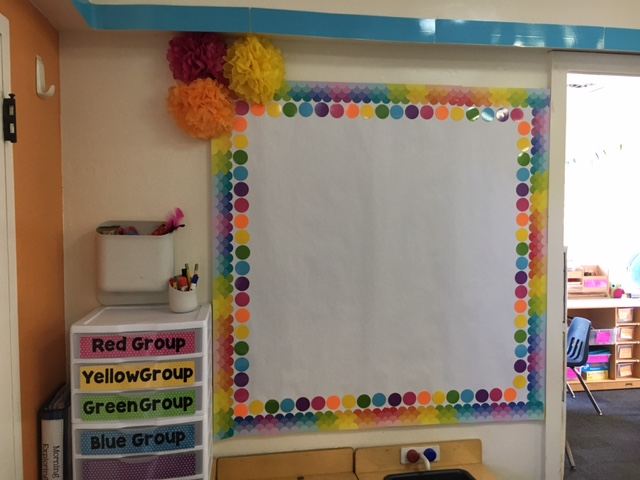 It is the Year of the Polka Dots.
Heart Word Wall Revamp
Polka dot fabric brightens up our shelves.
New Job Chart.
and….drum roll, please…..
A new and beautiful Smart Board!
This new technology enables more than one student to touch the board at a time. There is no projector and the sound is built-in! The quality of the picture is AMAZING. I can't WAIT to use it more!
On to the big day tomorrow! I have a special activity for the students to create when they arrive….they get to make their own name tag necklaces.
See you all very soon!