Valentine's Day came a little early to Kindergarten this year! I planned our parent party for first thing this morning.  I wanted there to be several activities that the parents could engage in with their child. Take a look at these fun activities!
Race to see how many pompoms you can blow into the bucket in one minute.
Make a three-dimensional shape using heart-shaped gummies and toothpicks.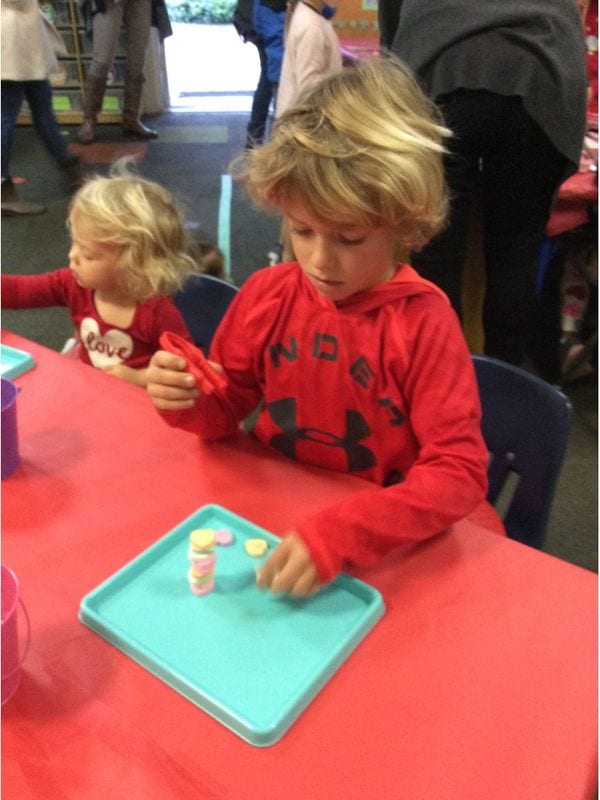 Stack the conversation hearts! Students used tongs to see how many hearts they could stack in one minute.
Weave a heart-shaped placemat.
Bead a Valentine's themed necklace.
I also made a photo wall and took pictures throughout the event.
We ended this part of the morning with each student reading their special Fill Up Our Hearts notes that we have been writing. (Read more about this project here:)
After recess, students shared the mailboxes that they made.
After the presentations, students passed out their Valentine's. We then enjoyed a delicious cookie from Lilac Patisserie.
I just love how they are decorated! It was the perfect end to a perfect day.