Today was SUPER FUN Friday Fun day! In the kitchen, students made dinosaur eggs using grated ivory soap and a mini plastic dinosaur. What squishy, slimy mess, but there were sure a lot of clean hands!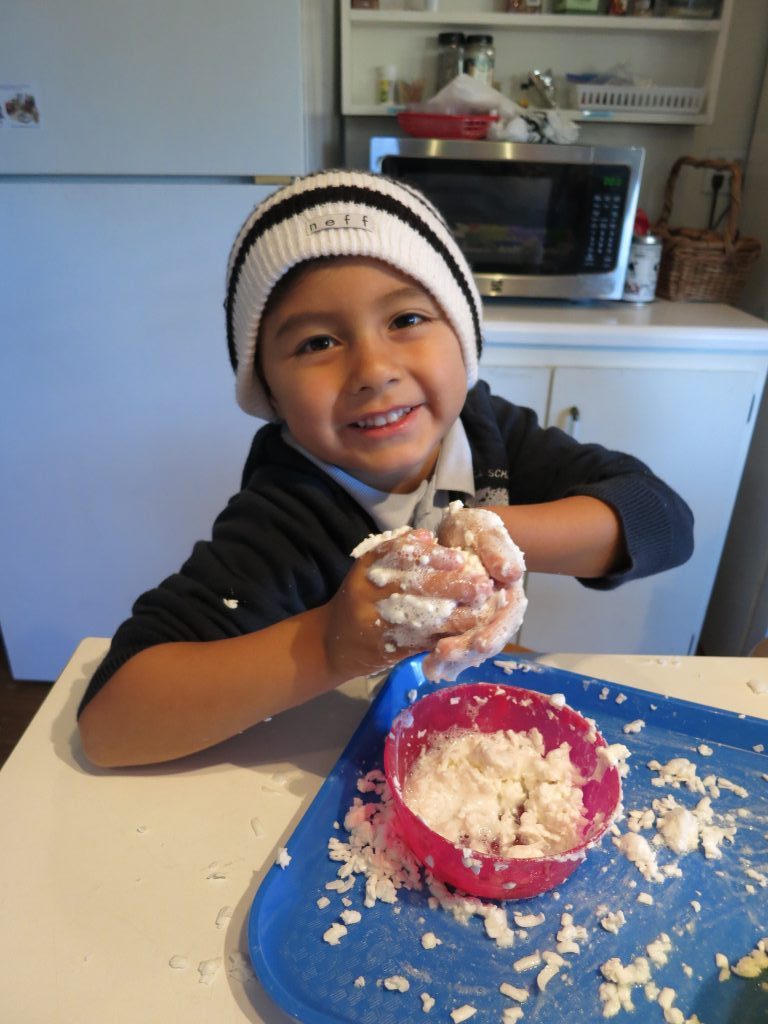 The kindergarteners also finished sewing their dinosaur stuffies. These turned out adorable! The students sharpened their fine motor skills by sewing a running stitch around their dino. I am thankful for the extra parent volunteers who helped out today. Sewing with five year olds is so much easier when there is one adult per child!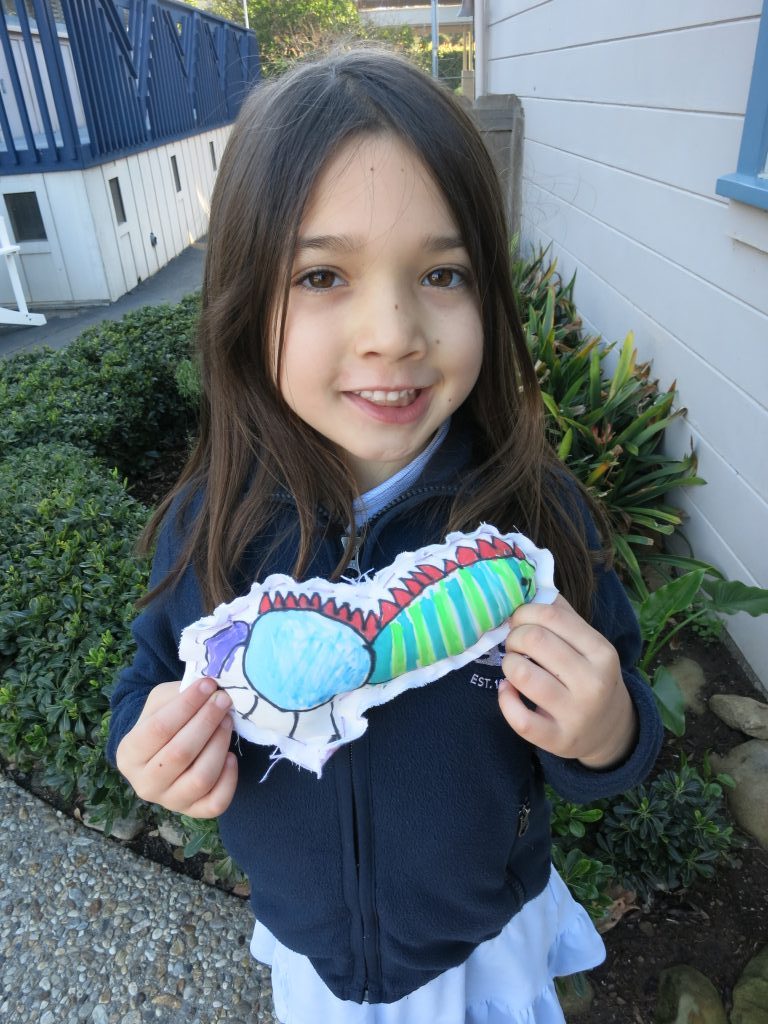 My activity today was making dinosaur Shrinky Dinks! Of course I had to share Shrink Dink stories from my childhood with the students.  I LOVED shrinky dinks!
These sure did shrink!
Students also played a coding game with Bee Bots.  I will do a blog post on Bee Bots soon!