I read the best book aloud to the students earlier this week. What If You Had T-Rex Teeth (and Other Dinosaur Parts) is a hilarious book that looks at what would happen if people had certain dinosaur parts.
After I initially read this book, I immediately was inspired to use the book in conjunction with a creative writing activity. So, I created a writing template for the students to use. They would choose a dinosaur and the body part that is special to their chosen dinosaur and write what would happen if they had that dinosaur part. Students were encouraged to use their best guess spelling to write about this topic. I love what they came up with!
"If I had a Stegosaurus' tail, I would roast s'mores."
"If I had a T-Rex's teeth, it would be easier to chew chicken."
"If I had a T-Rex's arms, I would catch a bunny."
"If I had a Brachiosaurus' neck, I would look at a beautiful view!"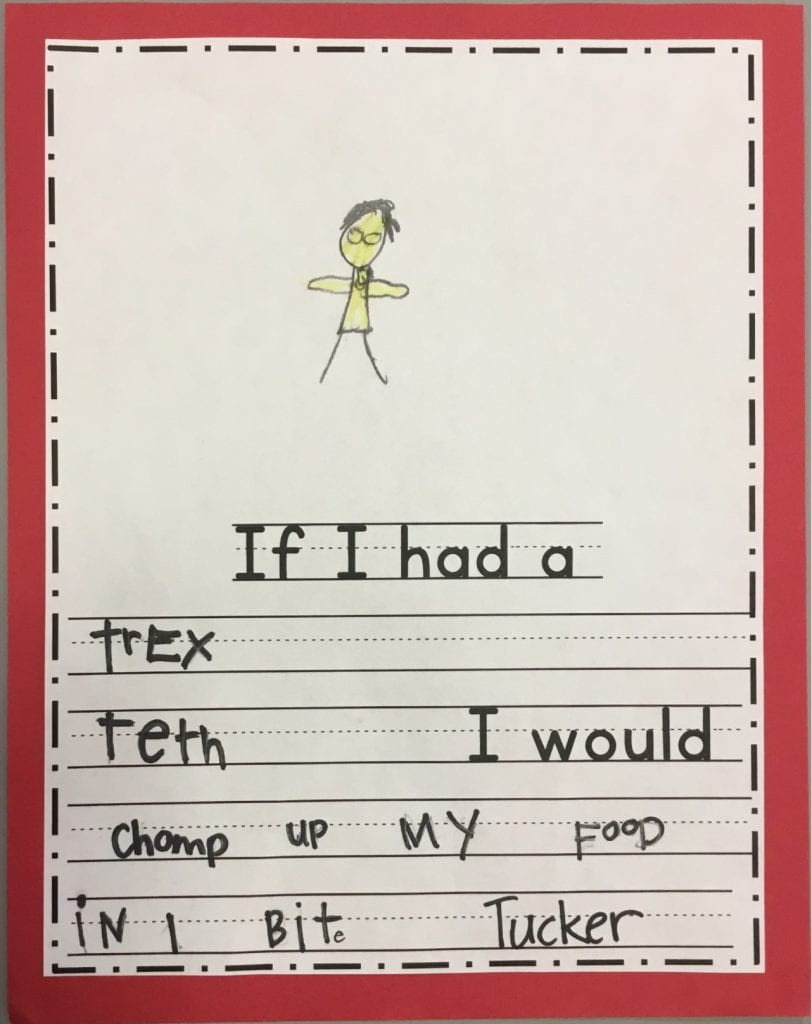 "If I had a T-Rex's teeth, I would chomp up my food in one bite."
The students loved this activity as much as I did. I love when I can pair a fun piece of literature with an equally fun writing activity!