Happy 100th day of school! We had a fun-filled learning day which began with students arriving to school dressed up like they might look when they are 100.
Of course, Ms. Horibe and I had to get in on the fun!
During reading centers, students tried to write 100 words that rhyme. Another activity had students fill in the blank regarding 100 items…read on to see what some students said: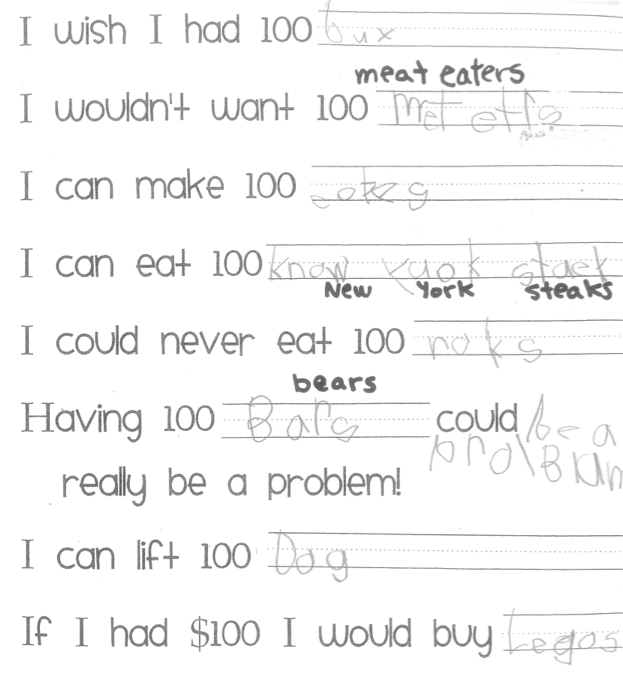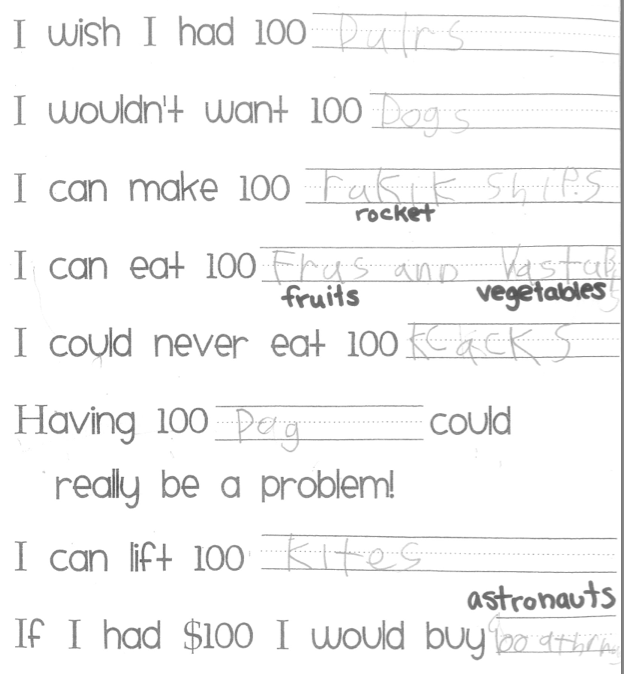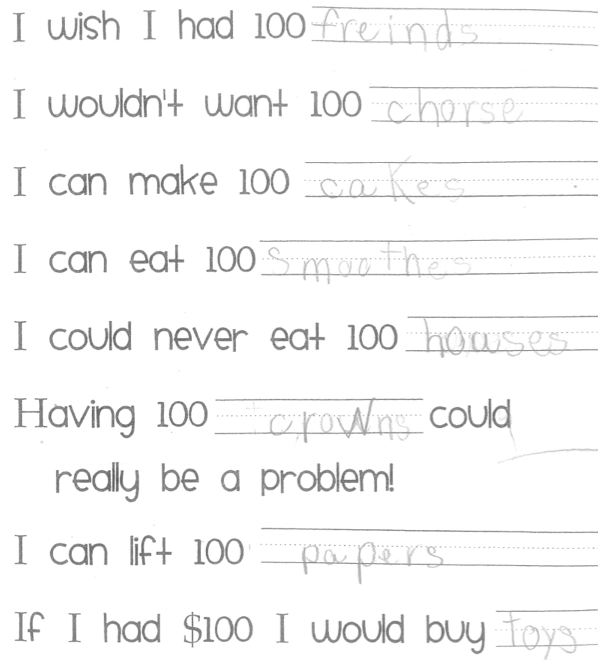 Cute!
After lunch, we made 100th day trail mix. Yum!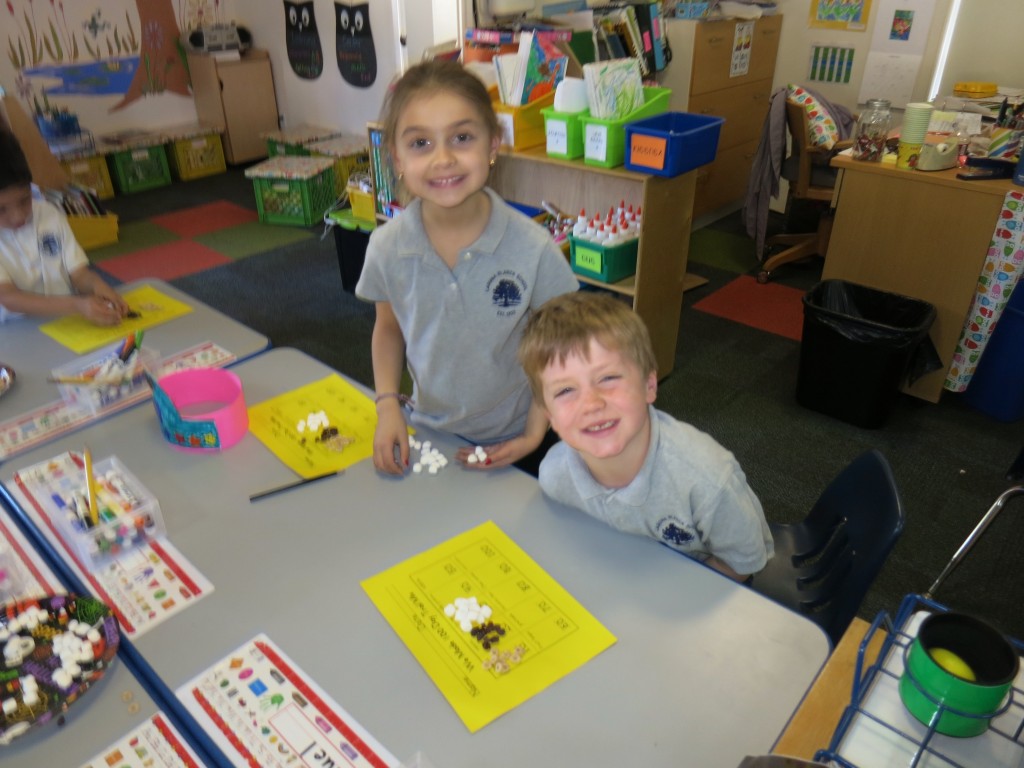 The day ended with a 100th day parade, where we visited each classroom to explore the different collections.
Then, students were treated to 100 cupcakes!
I can't wait to see what fun the 101st day of school brings!