Does it SMELL great in kindergarten today! We made applesauce during Friday Fun today.
Students helped chop the apples and of course, add the cinnamon. It took some muscles to cut the apples with our child safe knives!
Students enjoyed a snack of apples an cinnamon after their hard work.
Our plan is to share the homemade applesauce with our third grade buddies this afternoon.
At the craft center today students made maracas to celebrate the sense of sound.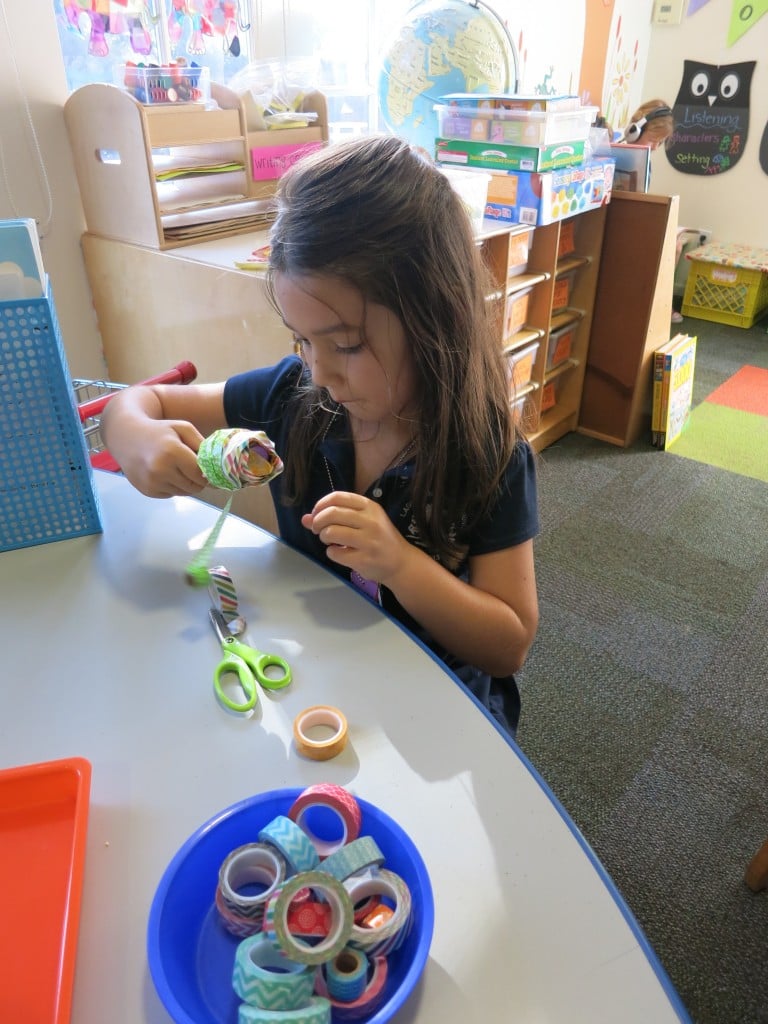 The students are hoping to parade around the school shaking their maracas….I'm still considering their request 🙂