Dino Day 2023 was a roaring success! We started the morning by welcoming our families into the classroom to witness firsthand the kindergartener's hard work throughout these past six weeks.
The student's reactions to the classroom makeover were precious!
Each student's research report was laid on each table, with their dinosaur sculpture, a dinosaur stuffie they designed and sewed, and an iPad so parents could watch their child's final project!
Here are some examples of the finished projects:
We used the website PebbleGo! for the research portion of the project. I then snapped pictures of each student's artwork, sculpture, sketches, etc., and uploaded those to an app called Shadow Puppet. Students decided on the order they wanted their pictures, and then they read the information they had researched. I just love how the final project turned out!
After we finished with the parent share part of the morning, we started our Dino Day learning centers. To be official paleontologists, students had a safari hat and a special badge!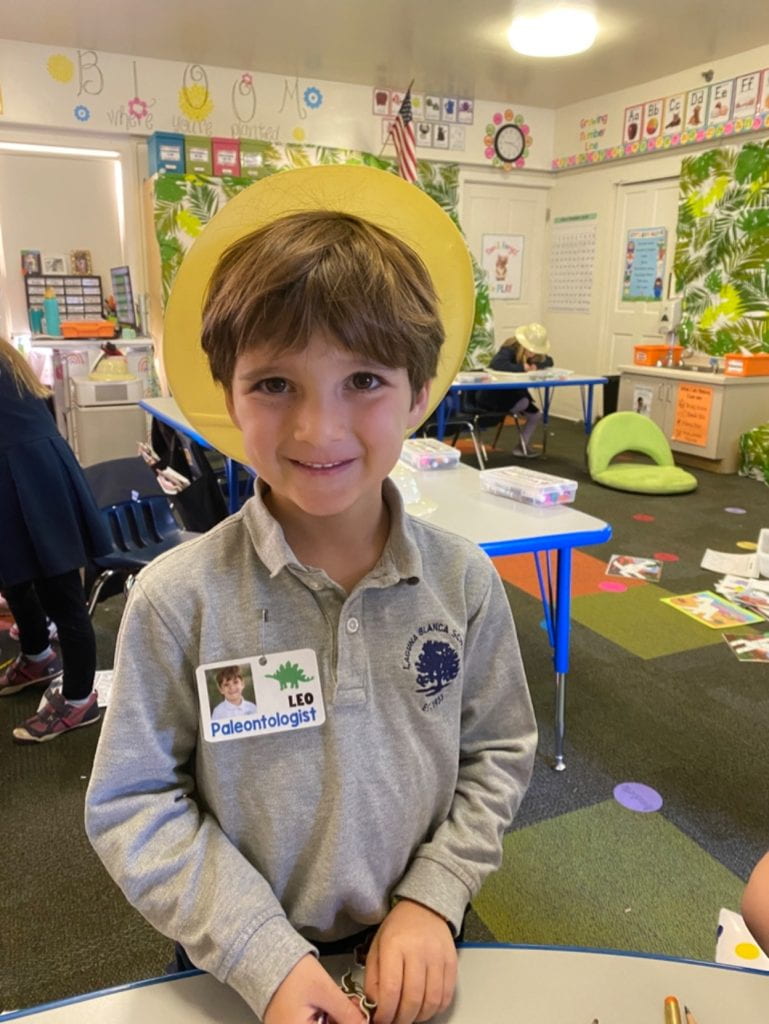 I also prepared a packet for each paleontologist to use at specific centers.
As always, I created a visual organizer to help students find their way to each activity. Take a look at what we did:
For more details about each center, read on!
The dino craft station was dinosaur scratch art. The students ALWAYS love scratch art!
The Dino Dig center was nice and messy! Students chose a dino egg and then chiseled it away. After all their hard work, they unearthed a dinosaur!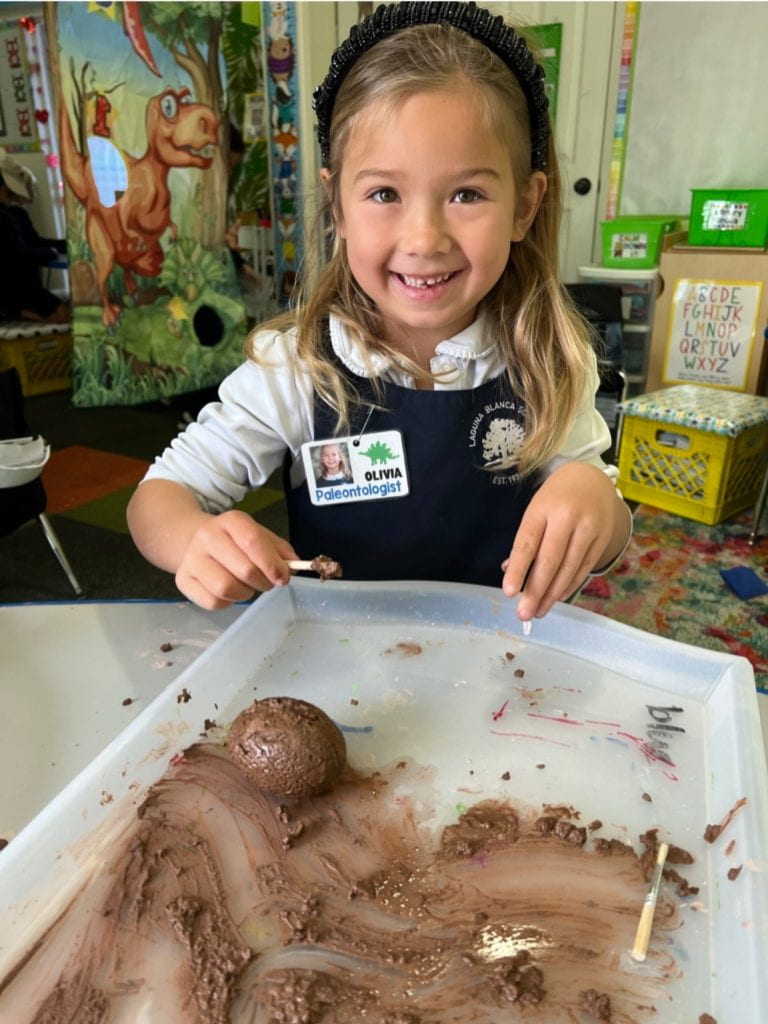 Next up, students used pattern blocks to create dinosaurs. For an added challenge, they counted, tallied, and recorded the type of pattern blocks they used.
After that, students met with me to create dinosaur sticker stories. They each chose an entire sheet of stickers to create a story! Once the stickers were selected, students wrote a story. Any extra stickers were used to decorate their safari hats!
Lastly was the dinosaur toss, where students tossed bean bags through numbered holes and then wrote and solved addition equations. They had SO much fun with this center!
We ended the day with a herbivore and carnivore feast! Students watched each other's presentations for the first time while snacking on veggies and dino nuggets.
There were big smiles all around! I have to say I was super impressed with the amount of veggies (fruits!) that were eaten!
We have just a week and a half more of this unit. Next, the kindergarteners will dive into learning about the oceans!