We celebrated our 100th day two weeks ago with a very special day filled with learning and fun! We began with the hunt for 100 Hershey Kisses.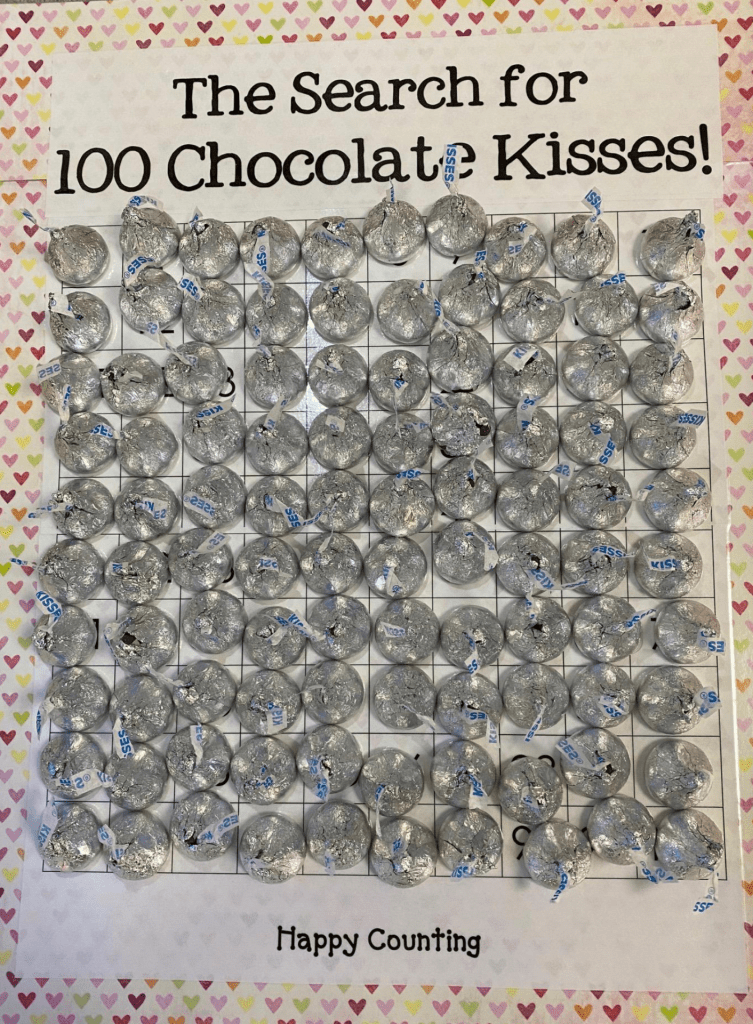 Next, I organized eight different learning rotations for the students to enjoy. Each student received a passport for the day to help keep track of the activities they completed. The stations included:
Students predicted how many licks it would take to get to the middle of their mini-Tootsie Pop.
Would you believe it took more than 100 licks for most of the students?!
Next up was a custom 100 chart puzzle I created for each student. I differentiated these puzzles by cutting the 100 chart into a certain number of pieces that best met the needs of each student. They LOVED this activity, and I put the puzzles in baggies for students to take home and to use over and over again!
Students made a 100th-day crown. They used stickers to make ten groups of ten. I love how these turned out!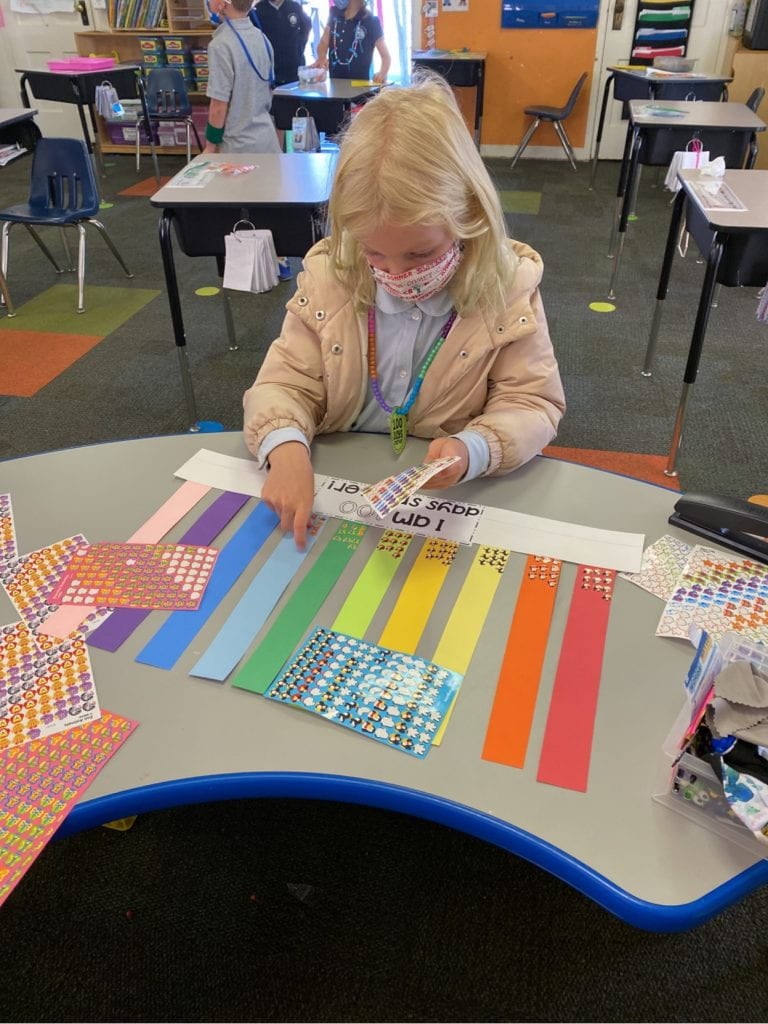 Students brought in collections of 100 items. There was a fun variety of collections!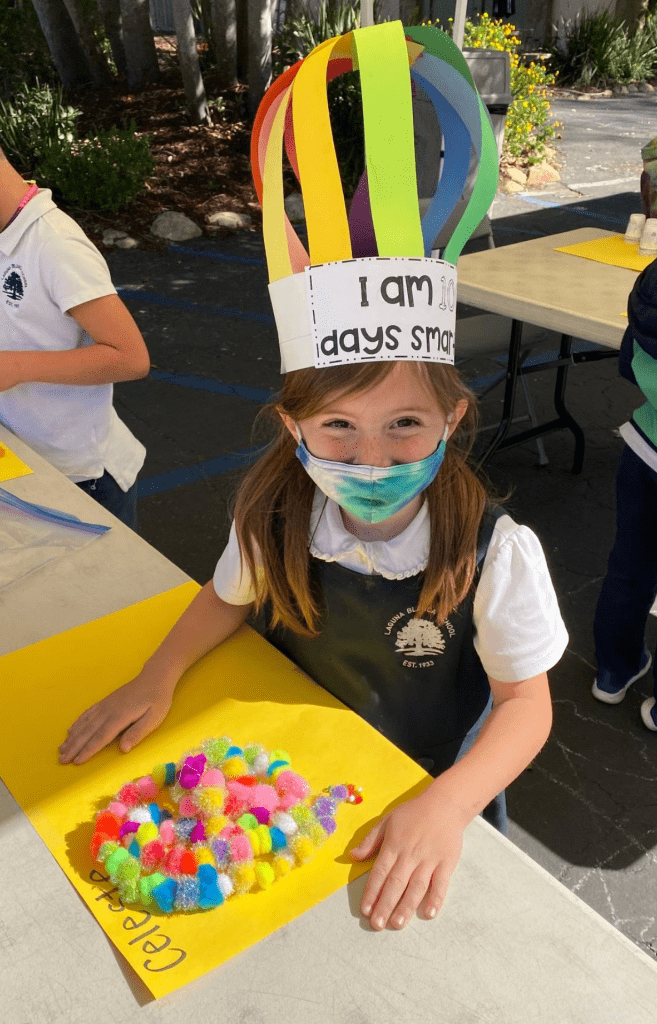 But my favorite 100th-day activity this year was the writing activity and the aged-photo I created to go along with it!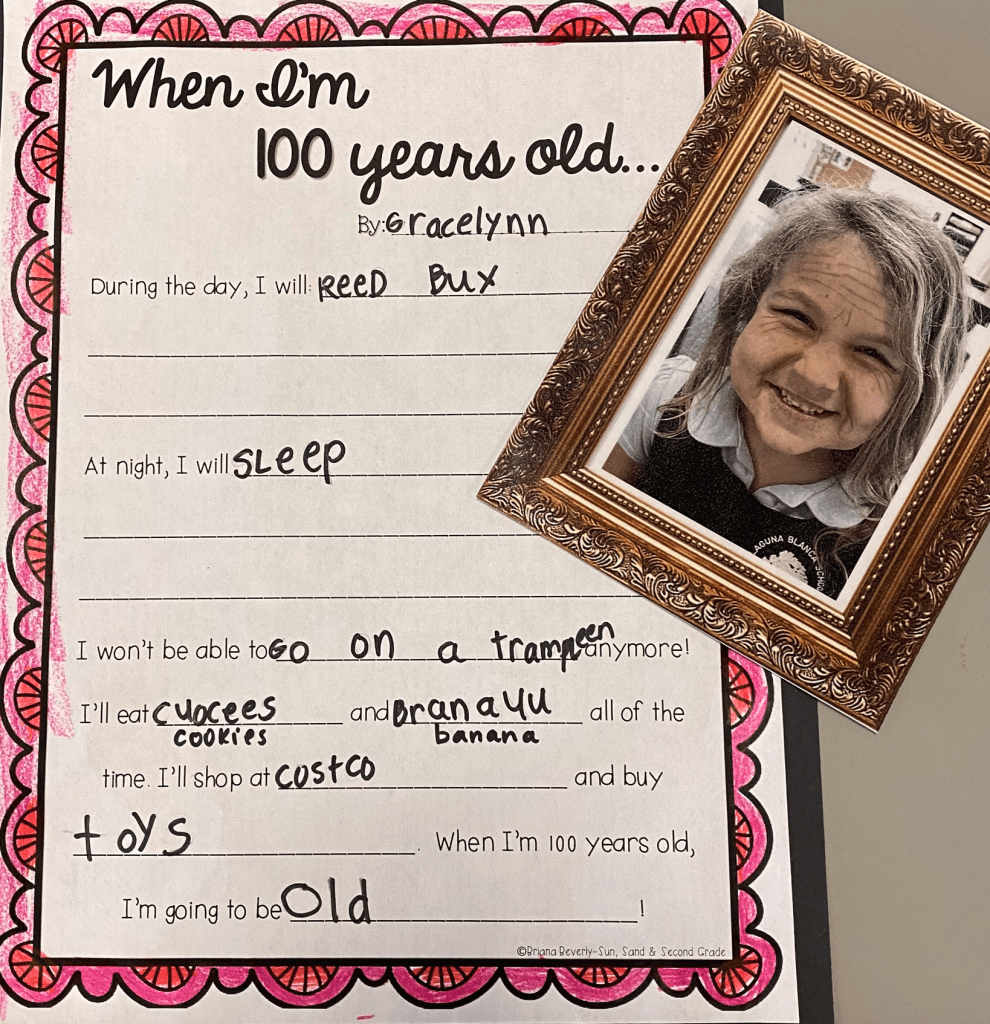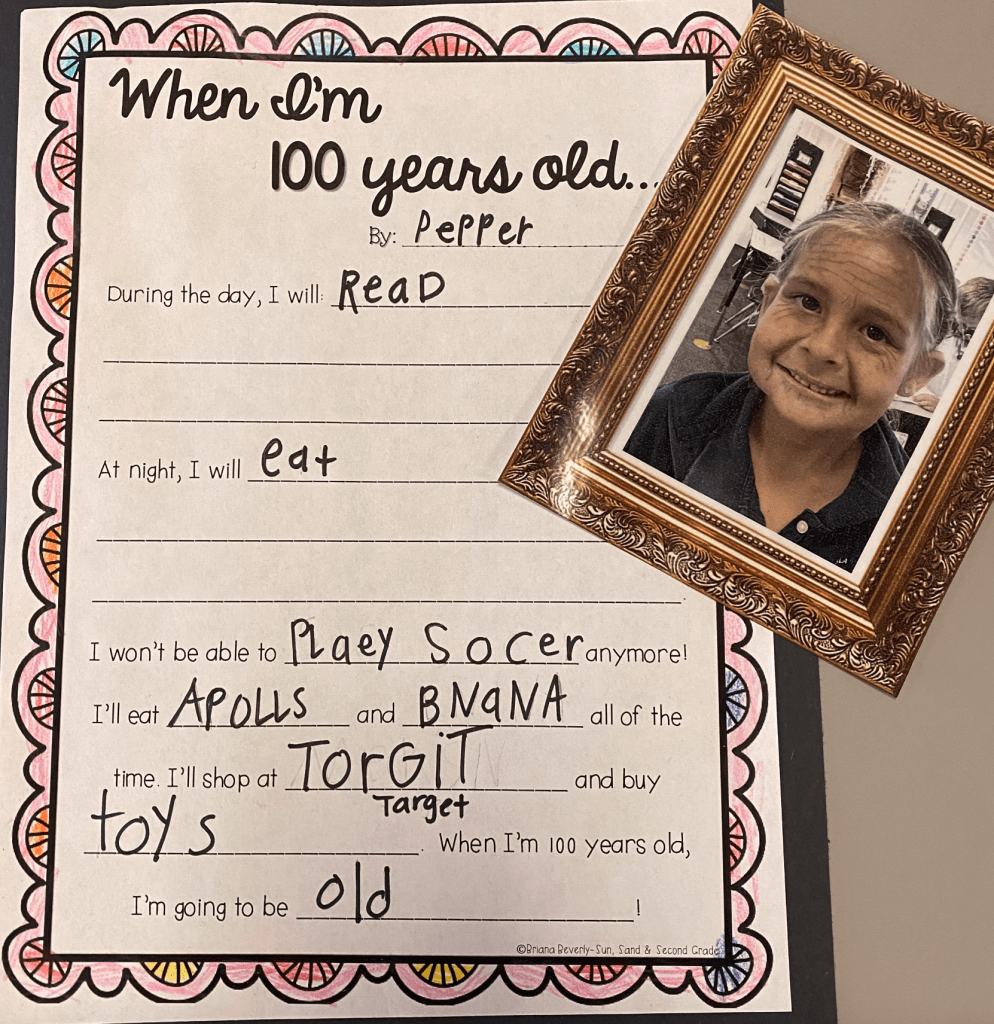 I used the app AgingBooth to make each students' 100-year-old photo.