With Winter Break just one day away, the goal in kindergarten is to keep the students busy and engaged! The students were greeted by an elf this morning (me!) who had cooked up quite a surprise. The classroom was transformed into "Santa's Workshop." A little elf hat eagerly awaited each of the students. Throughout the morning, the elves completed five different learning activities.
Station 1: Deck the Halls
Students found a stocking and read the CVC word that was tucked inside. They then found a picture of the word and recorded it.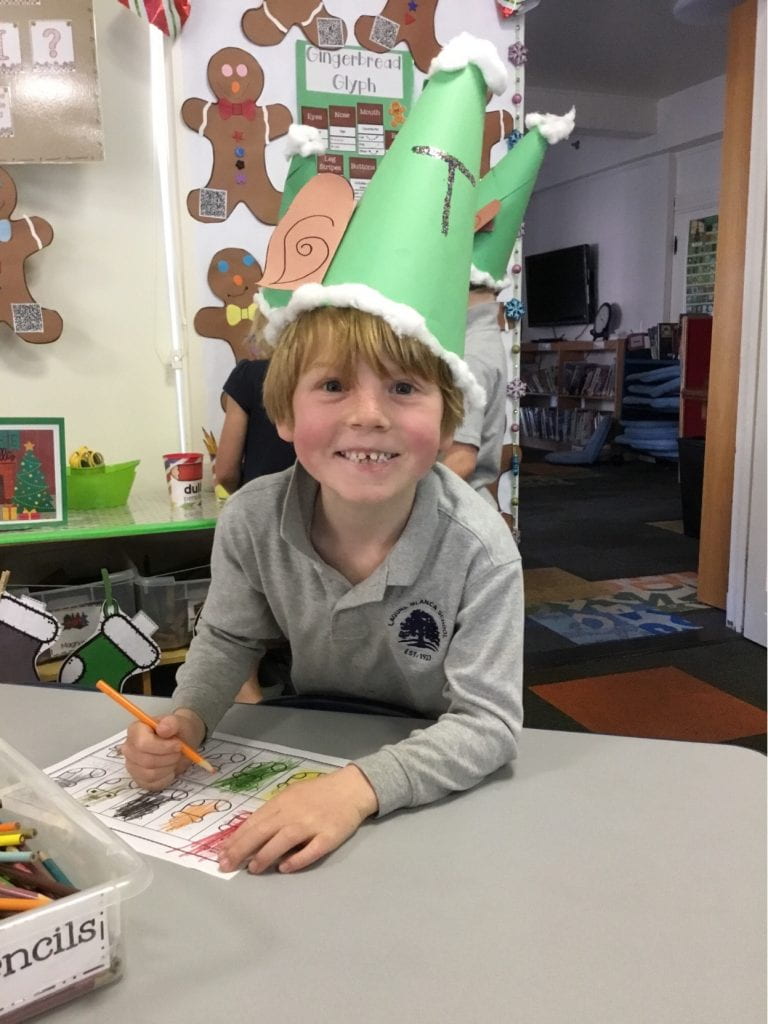 Station 2: The Bakery
Students used gingerbread scented play dough to make "cookies" while working on number sense.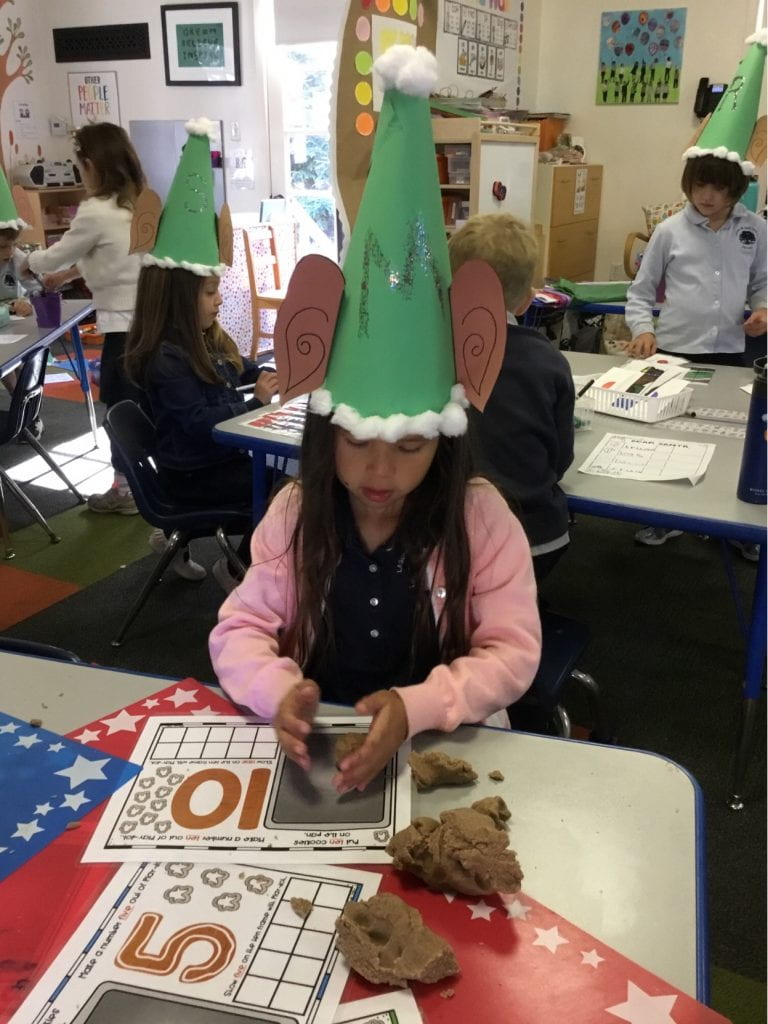 Station 3: Santa's Workshop
Students assembled word puzzles to see the toys the elves are busy building.
Station 4: Measure It
Students used unifix cubes to measure the length of sparkly presents.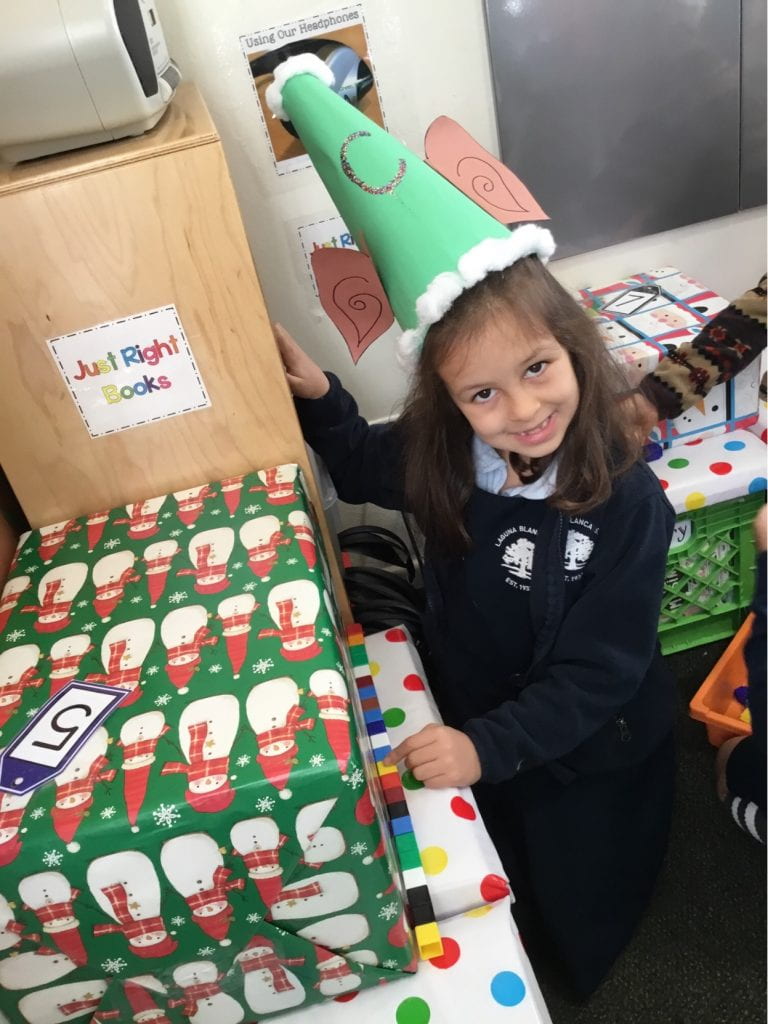 Station 5: Gift Wrapping
This was a special station! Students wrapped adorable gifts for their parents and strengthened their fine motor skills!
Oh, what fun we had today! Next year, I will have to make sure those elf hats stay on a little better!