This morning when the students arrived, they immediately noticed that their leprechaun traps had been tripped, and there were little green footprints all over their desks!
These traps were created last week as part of the March Family STEM Project.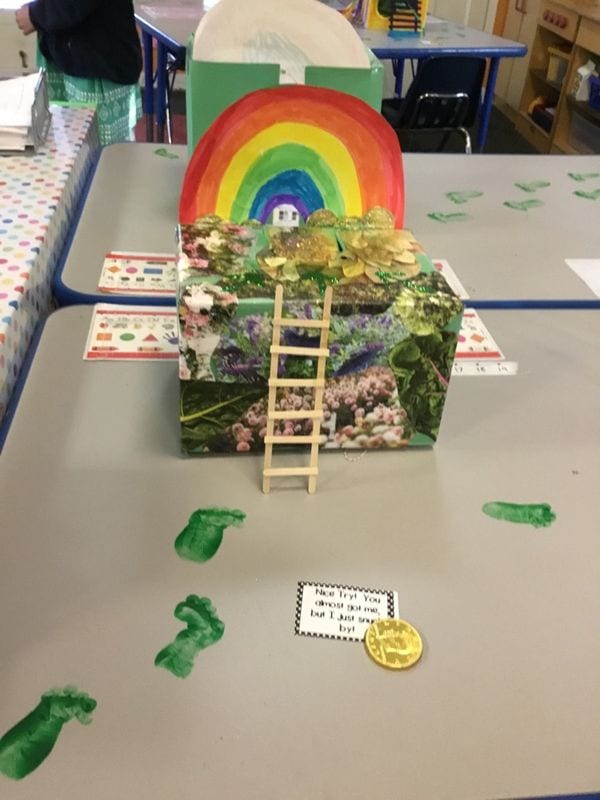 I had the students write down the three steps it takes to catch a leprechaun.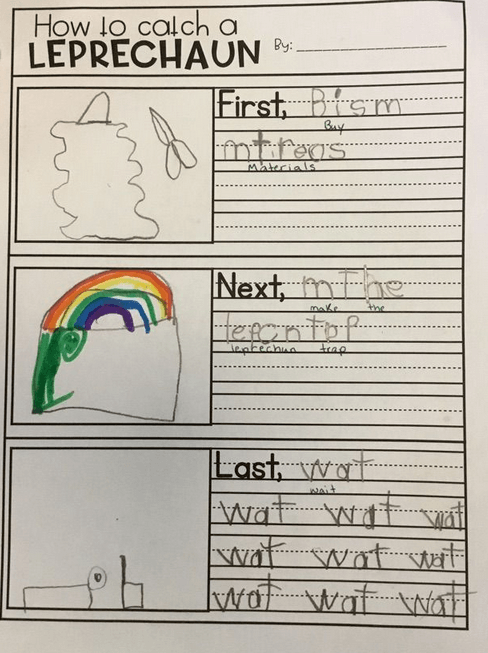 Lucky me! I caught some little leprechauns of my own!