We jetted to Mexico and Germany to learn more about holiday traditions around the world. Students had their boarding passes, passports, suitcases, and travel itineraries in hand and were greeted by Flight Attendant Mieke when it was time to board the plane.
We were ready for take-off.
Once we landed, students glued their passport stamp for Mexico into their passports.
I read aloud The Legend of the Poinsettia by Tomie dePaola.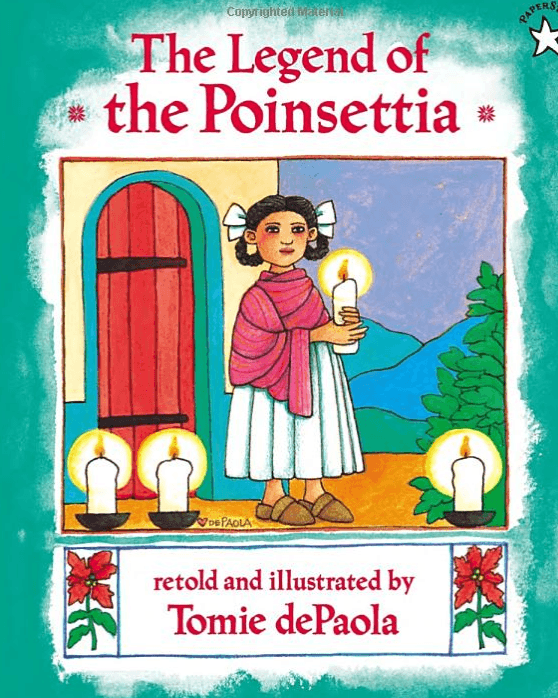 "In Mexico, the poinsettia is called flor de la Nochebuena, the flower of the Holy Night. At Christmastime, the flower blooms and flourishes, the quite exquisite red stars lighting up the countryside.
This Mexican legend tells how the poinsettia came to be, through a little girl's unselfish gift to the Christ Child. Beloved Newbery Honor-winning author and Caldecott honor-winning illustrator Tomie dePaola has embraced the legend using his own special feeling for Christmas. His glorious paintings capture not only the brilliant colors of Mexico and its art, but also the excitement of the children preparing for Christmas and the hope of Lucida, who comes to see what makes a gift truly beautiful." (Amazon)

After listening to the story, students made a craft that reflects the holiday celebration.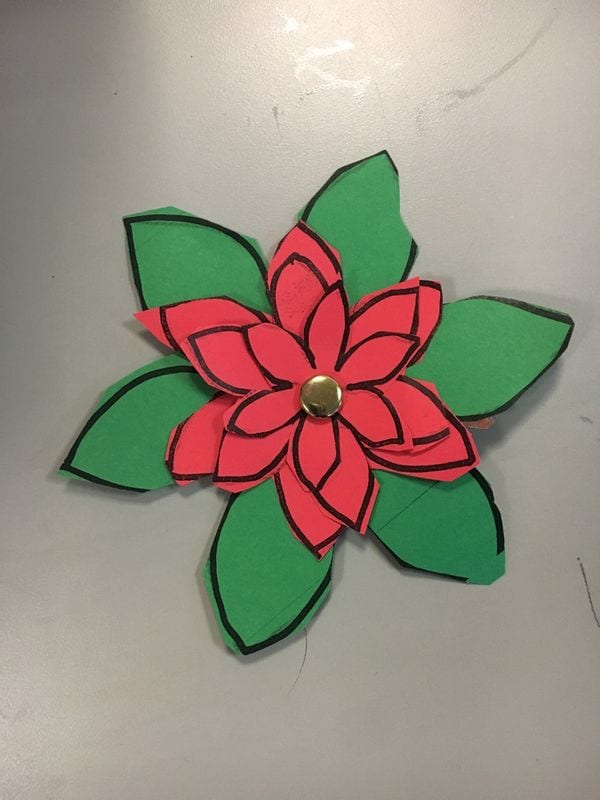 Next, the students grabbed their suitcases, took out their Celebrations Airlines tickets, and boarded their flight to Germany.
Upon arrival, students added their Germany stamps to their passports and then learned about the German tradition of making gingerbread houses and gingerbread people. The students loved the book that I read aloud, The Gingerbread Baby by Jan Brett.
"Remember how the Gingerbread Boy is eaten by the fox? Well, not this Gingerbread Baby in a delicious twist to a favorite old tale.
It all begins when Matti opens the oven too soon and out jumps a cheeky little Gingerbread Bay. He leads Matti's mother and father, the dog and the cat. And a whole colorful cast of characters on a rollicking chase through the village and into the forest, staying just out of reach, daring them to catch him along the way.
But Matti's not with them. He's at home in the borders making what turns out to be a gingerbread house into which the Gingerbread Baby runs. Only Matti knows he is safely inside. And readers will too when they look under the lift-the-flap gingerbread house at the end of the story, and there he is!" (Amazon)
Students then make their own gingerbread ornament.
Tomorrow we will fly to England and Italy. Ready? Set? Jet!