Oh, the first day of school! Newness, smiles, nervousness, laughter, sometimes a few tears, the first day of school always produces so many emotions for students, parents, and teachers. We welcomed the kindergartners to school with open arms and, of course, a few craft projects, because what takes ones mind off things better than beading and painting?
Students were each given a bead kit so that they could create their own "First Day of School Necklace."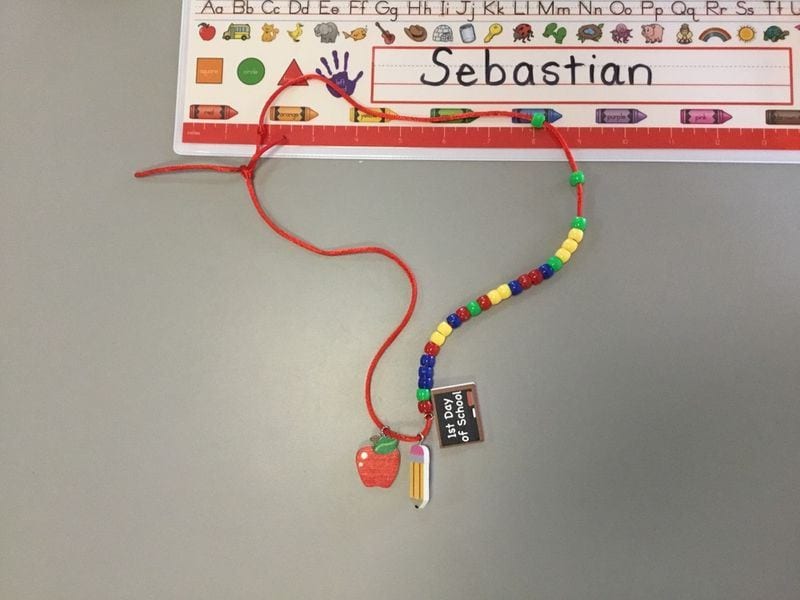 While they were working on these necklaces, we invited students over to create a handprint puzzle. These puzzles were sent home at the end of the day with the hopes that students and families would work together to complete it while chatting about the first day of kindergarten.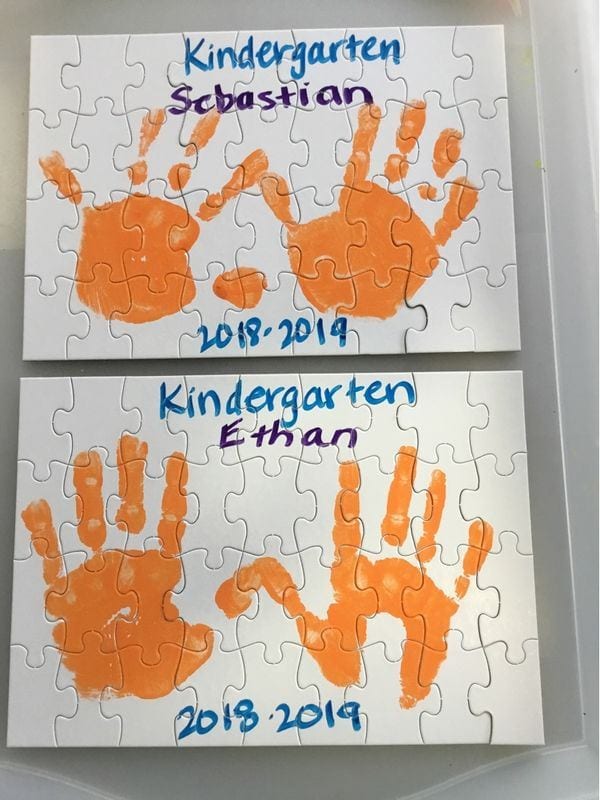 After recess, students shared their treasure chests. This was an activity I gave to the students to complete last week at our Meet and Greet.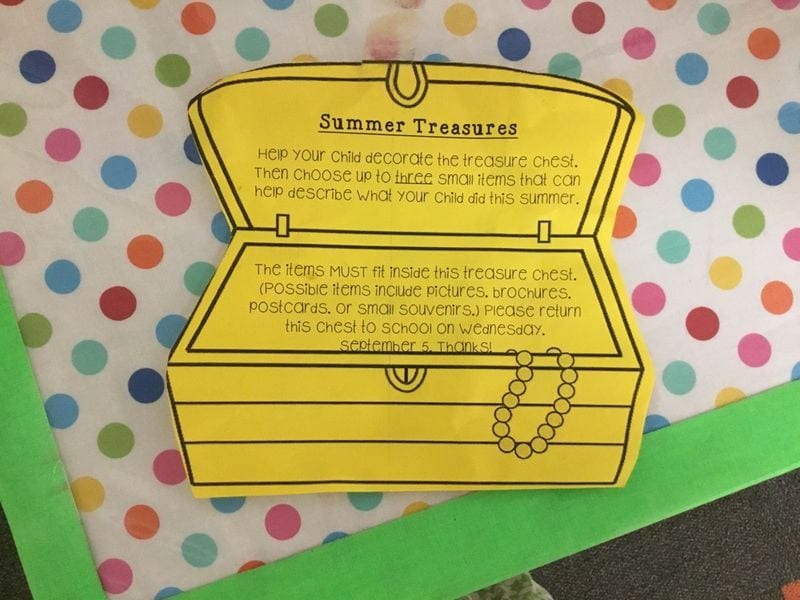 My thought was to give the students a project about which they were excited so that coming to the first day of school was a little easier. Students had a choice to share the items themselves or work with me to share them. I love how much time and thought the students put into these precious treasure chests.
Once the treasure chest sharing was complete, the kindergarteners headed over to Art Class, where they delighted in meeting our new art instructor, Mrs. Guay. (How much do you LOVE her outfit?!)
Here is to a very successful first day!