What a special day it was yesterday! Our long awaited Welcome Home party was a huge success!! (How could it not be? We were all thrilled just stepping foot onto campus!) From the spirit tunnel to the Earth Day activities, the students felt right at home. We thanked Girls Inc with a special gift and welcomed the Montecito Fire Department to participate in our festivities.
Students enjoyed special time in the classrooms and on the playground.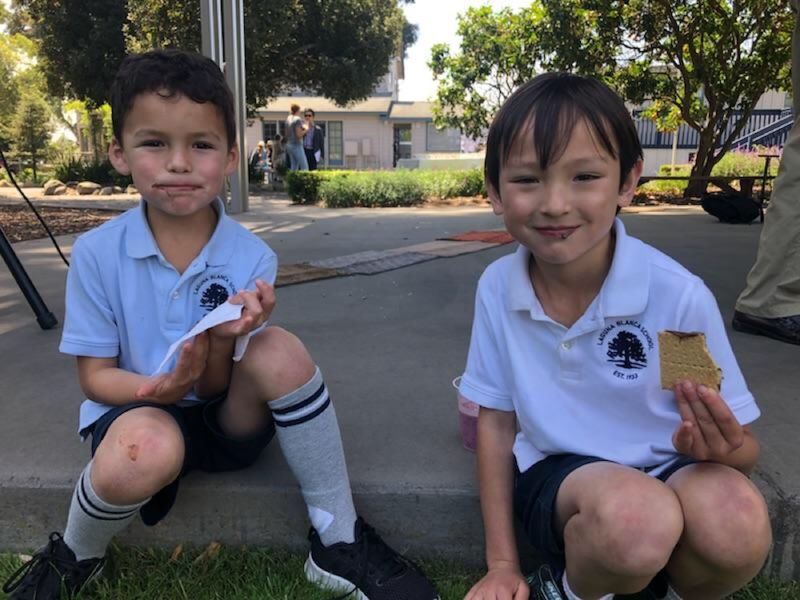 They enjoyed Solar Smores
They made smoothies using a bike blender.
And each student received Cito, the special Beanie Baby, as a gift from Ty Warner.
It is so wonderful to be home!