Friday Fun is BACK! Keeping in line with our dinosaur theme, students made a dinosaur snack, a dinosaur sun catcher, and played a dinosaur-themed game.
First, using 1/2 and apple, a stick of Colby-Jack cheese, and toothpicks, students created a Stegosaurus. This activity was great for developing fine motor skills as they cut the cheese into cubes and pinched the toothpicks to push into the apple. Healthy and educational!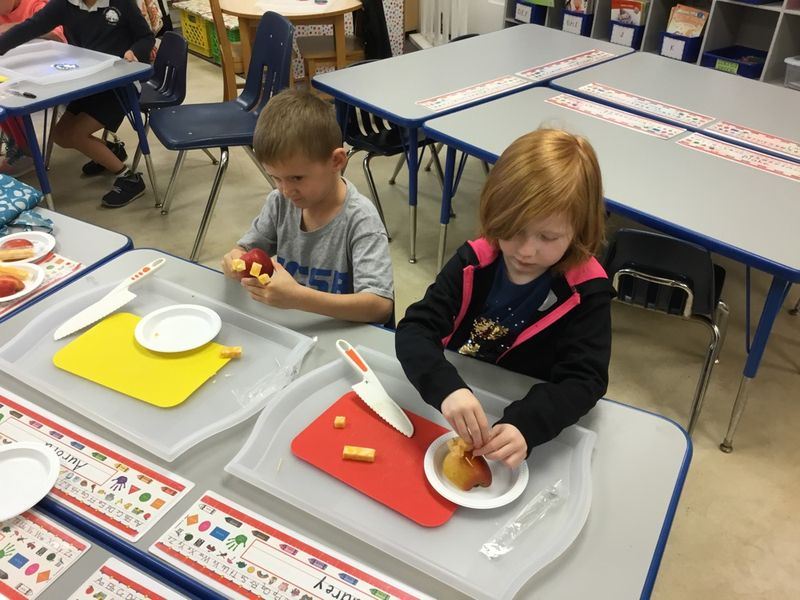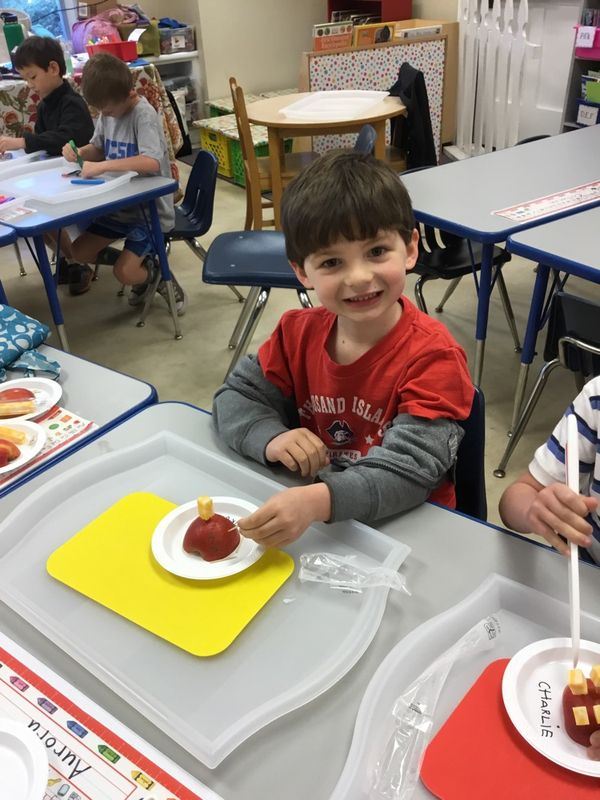 Students also painted dinosaur sun catchers. I found these paint pens that the students gently squeeze to let the paint out. Turns out this was another great fine motor activity!
Look at all these beautiful and bright colors!
Students also played a dinosaur-themed game of Chutes and Ladders called Snakes and Ladders. We focused on working together in a fair way to decide who goes first, taking turns, and having a good attitude if you had to slide down the dinosaur bone. It worked out great!
This game will be available during Choice Time, and I anticipate it will be a sought-after activity.