I can't seem to get the lyrics to Home by Phillip Phillips out of my head. "Just know you're not alone. 'Cause I'm going to make this place your home." As of last Wednesday, we were fortunate enough to have a place to temporarily relocate our school while the clean up continues from the disaster in Montecito. Originally, we thought we would be starting from scratch, and then came word on Thursday that Mr. Surber would be allowed into the Montecito campus to collect some furniture, curriculum, books, etc. What wonderful news that was! Here are some before pictures of the kindergarten learning space at Girls Inc.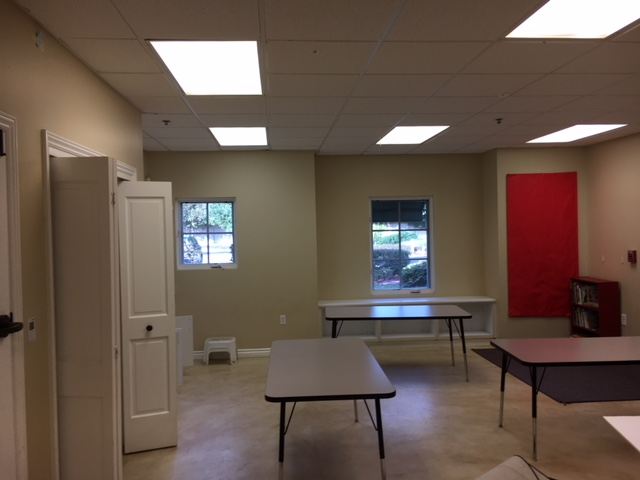 And here are some after pictures. I asked Mr. Surber to grab items that I thought the students would recognize and consider to be part of our classroom, thus making it easier to create a "homier" environment.
We have our reading strategies, Home Reading Books, Dinosaur Notebooks, Math Journals, reading group bins, and my weekly activity cart!
We have the white board easel and pocket chart that students use almost daily during reading centers, our calendar, our reading center chart, and my chair.
We even have our tables, chairs, and nametags!
We will be focusing on kindess from now until the end of February. I will share more about this bulletin board in a future post.